Opinion / Columnist
Civics must drive the VP's office
07 Mar 2021 at 08:15hrs |
Views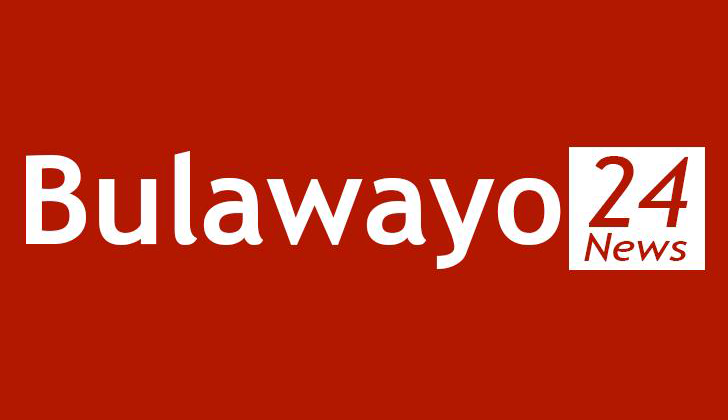 In our new kind of normal, where restraint, moral integrity and sound values have been replaced by lumpen orgy, profanity and clown foolery, I meet the question: So what do you think of the latest VP sexual audio than what's to be done with the zero pass rate of Grade 7 across the region, the potential loss of an entire education generation; the irredeemable road network or indeed the grass that's swallowed us and grown higher than our buildings all around our dark towns and ghost cities? I don't quite know whether the rot is in our toxic politics and degenerate governance; our polarised and apathetic civics or an incapacitated and hapless media that majors in minors and fails to capture the essence of sound society and to drive meaningful social conversation and advocacy for decent livelihoods.
I don't quite know whether citizens in any setting can and should be brutalised to that point where they are absolutely numb and cease to care at all for any of their collective wellbeing. Yet I know that something is perilously wrong in the state of Denmark!
Not unlike some of our people, my initial reaction to the whole Mohadigate was one of shock and utter disgust. I have no claim to saintly conduct myself nor am I any paragon of virtue… Yet without standing on some moral high ground, except for my little family, I never pretended to lead anyone.
The pockets of disgust I must guess arise from the implications, not only of the new levels of leadership and moral decline our country and our people seem to be sinking to, but also and perhaps more importantly at the apathy and the "life-goes-on" attitudes and dismissive candour with which our citizens have treated these incidents of leadership and governance failure over the years!
Like many too, I was as shocked by the chilling allegations as I was by the subsequent resignation. Is there still some fair share of conscience in the DNA of government? For long, it has felt as if our very moral core is rotting irreversibly. And somehow, nobody seemed remorseful and nobody seemed to care.
Mohadi's resignation thus comes as some surprising, yet still refreshing departure from the Zanu-PF norm. Citizens had grown to accept that their leaders in there do not ever resign on account of leadership impropriety. It is as welcome as it is desirable for resetting some modicum of decency and exemplary leadership.
The smoke is enough. Whether he was trapped or not is really neither here nor there… He is a strong enough man and leader to have bitten the bullet and elected to do the honourable thing… Resign.
The natural question that arose after the drama was who the court of public opinion touted as a likely replacement of the maverick Duggish! It is telling that so many potential names of VP replacement have been bandied around without any seeming criteria of attributes or specifications. The social media candidates are pitched primarily on the basis of how well liked by Number 1 they are and how strategic their CV is for the personal context and political future of their imminent boss.
My barber made a poignant observation and asked me what I thought was a very relevant question. In his considered view, soon after the vice-presidency of Joshua Nkomo, that ceremonial office has been a reserve of successive cronies and place-holders. In his considered opinion, that office only puffed up the ego of its incumbent, it fulfilled the limited personal ambitions and family glory of the person in the office and meant absolutely nothing to the region and the generality of Zimbabwean citizens. In the barber's comic view, the office of 2nd VP represented "isiphamaso- izinyo lokusoma" (scarecrow… a false tooth) A false tooth is what it is, false! It could never bite. Nor is it meant to. It only holds the place of a tooth and pretends to be one.
"So if we know it is a false tooth, why should our people agonise over its colour or whence it will come from…? "Don't we all know that, like the last one it will not bite?"
As usual, my barber took my hair and left in their place many hair-tingling questions…
What exactly is the mandate of the second vice-president? Importantly, what exactly are the expectations of the citizens of Matebeleland, who purportedly are the Zapu end of the bargain that purportedly are represented by that office? Is there any existing relationship, politically or civic or in relation to the development agenda and long-neglected priorities of the peoples of Tsholotsho, Binga, Hwange, Beitbridge, Gwanda, Matobo, Umzingwane, Plumtree, Nkayi, Lupane…? Can the citizens of these Godforsaken areas ever expect anything by way of direct political support from the office of the second vice-president..? Whether they carry Zanu-PF cards or not.
These questions give rise to an important question… I think any of us at Mohadi's age, in Mohadi's position, with a blank cheque of power would very easily slide into an old-age joyride, into community oblivion and potential sleaze.
I feel no immediate or compelling need to dwell on what could be the undercurrent of dirty party politics, vendettas and schemes of power. I find no need either to play pious and dress down the person of Mohadi for his obvious misdemeanours. Not only will that part have been done exhaustively by so many commentators and analysts. There's actually little or no value in that exercise and it relegates one decisive major player in all this drama to the spectators terraces. The People! Don't citizens exist? Don't citizens have a say in this? Why do our people elect leaders into power or in this case watch leaders being appointed into office, in their name, but have nothing to say or do to cause the same leaders to act in their express interests? Why are our citizens so apathetic, so utterly incapable of holding authorities to account? John, Jeqe, Report, Duggish may have done nothing too significant in their terms of "unity joyrides".Yet the people of Matabeleland just watched and either ululated with envious awe or scorned with dismissive disdain … But they neither gave those leaders any clear mandate to perform, nor attempted to hold them to account at any point of their successive gallivanting tours of duty.
The office of the vice-president is a very powerful office. The second most powerful office in the land. Any group of people that hold or have direct access to that office would be foolish to ignore the power it wields or not to realise the political benefits and development dividend it potentially generates. Yet, VP after VP, it is possible for a people to shun what is technically their power and watch it corrode to some comic spectacle.
Beyond their personal preferences and political affiliations, will our people, the wonderful people of Mataleland, find each other, chart their common vision and craft a long-term strategy with clear deliverables for whoever the President decides to appoint as VP. We the people should set the parameters of performance and challenge that office to meet, not the other way round.
----
Zii Masiye (ziimasiye@gmail.com) writes elsewhere on social media as Balancing Rocks. Find him on 263772969301
Source - the standard
All articles and letters published on Bulawayo24 have been independently written by members of Bulawayo24's community. The views of users published on Bulawayo24 are therefore their own and do not necessarily represent the views of Bulawayo24. Bulawayo24 editors also reserve the right to edit or delete any and all comments received.