Opinion / Columnist
Unionisation of teachers a millstone in delivery of remarkable kids' performance
28 May 2021 at 14:43hrs |
Views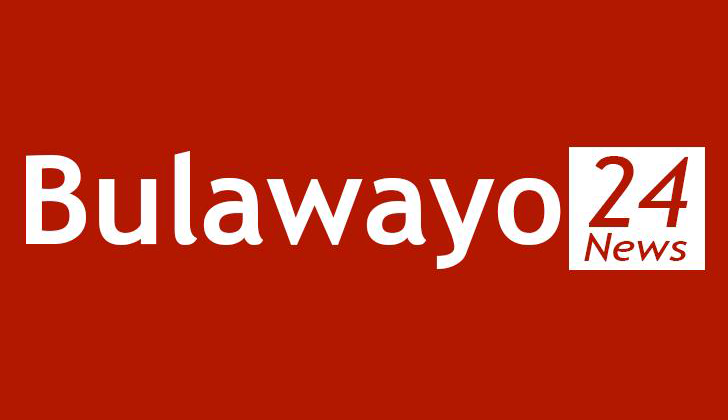 We all get it that teachers want to be compensated more.
My brother was a teacher for more than 30 years; I have some experience in the daily life of a teacher. For a long time, for him, it has been a very difficult life. It was full of challenges of debts; low standards of living; indecent accommodation; school fees lack and at some point it titled into abject poverty.
From my watching brief I actually believe teachers should be paid more. They are invaluable to the future of our kids, ourselves and our country.
But here is the problem.
Through unionisation, at some point the self-selected malignant form of socialism prevents good teachers from earning more and bad teachers from getting fired. It is now a unionised system teachers cannot escape. They have no choice but to join.
The unions are ruled by a small cabal of dictators who dictate how to spend those dues. They decide whether teachers work or not. They decide salaries for their members without a mention of results but mere attendance. They are militant to prevent really bad apples in performance to be kept even with evidence of decades of delivering shoddy results. Thats a really absurd system of authority by unions.
It is parents who pay the ultimate price of this authoritarian collectivism. The teaching profession is a perfect example when "equity" replaces equality and support for unions replaces meritocracy. It's one of the sectors were examples of dismissals are so far apart. It is some sort of hypocrisy that teachers rarely err and or under perform.
This current form of unionisation creates an additional challenge of a perverse incentive. The perverse incentive is one that has unintended and undesirable result, results that are contrary to intended objectivess. In Economics the most famous example is the "cobra effect" which manifested in India when it was still under British rule.
In our country dynamics, the "Cobra effect" will result in people who derive relevance and income from union militancy to continue seeking relevance. Even when there is no dispute with the employer the union leaders start breeding challenges ("cobras") to remain relevant and often attempting to complicate negotiations.
This challenge is probably Africa wide with unions who speak for their members and on the other side of the dichotomy speak language of political parties. In my view unionism should operate outside political dictates to allow choice by members. The creation of "cobras" of chaos and perpetual causes is an idea to continue being relevant.
If I had government authority I will ensure unions are not affiliates of political movements' opposition or ruling.
Teachers must be paid a reasonable basic salary and then performance incentive is the largest portion of remuneration. They have a good cause...
But there is an additional problem.
The government is apprehensive to implement a robust performance management system for the profession.
Currently the system and structure is that years of service, academic credentials, and being part of a network determines pay grade, promotion and deployment .It's appalling because all those measures have nothing to do with the kids performance.
Individual performance matters for little and often has zero nexus to the bigger picture of remuneration. It is unfortunately performance that matters to the parents and impacts our country.
It's typical our country drunk on worshipping academic achievement .Its mostly those who achieve higher qualifications that get upgrades instead of those who actually make the kids pass. There is no known nexus of the paper qualifications to delivery of remarkable results for the kids.
It extremely contradictory, literally and figuratively, in that what matters to the parents, kids and the country should be delivery of academic results for the kids. This absurdity is created by a government that abhor performance based remuneration and teachers unions that prefer unity in accepting the governments one size fit all remuneration compensation system.
Our government prefer logic to mathematics as a basis of remuneration. Logic in as much as it is common basis for definitions and language .Math, on the other hand is viewed as universally( and galactically) understood and common basis of expressing what remuneration should be and that is a scientific idea. Teachers should be remunerated on results delivered in a scientific manner and in the context of their territory of operation.
Without matching reward to performance the warped idea is that teachers are universally great performers.
The big picture challenge is more daunting.
The big picture of the immense suffering of our teachers is that the government has dismally failed to provide universal basic standards in accommodation, infrastructure, technologies and energy. The big elephant in the room is that it is labour malpractice to have people trained and delivering same education to operate in different standards.
In it all teachers must have perfomance measures that determine remuneration ,government must implement such perfomance measurement and that teachers must have access to the basic as provided by the government.
Brian Sedze is a Strategy Consultant and Acting President of Free Enterprise Initiative, an advocacy in public policy. He can be contacted on brian.sedze@gmail.com
Source - Brian Sedze
All articles and letters published on Bulawayo24 have been independently written by members of Bulawayo24's community. The views of users published on Bulawayo24 are therefore their own and do not necessarily represent the views of Bulawayo24. Bulawayo24 editors also reserve the right to edit or delete any and all comments received.