Opinion / Columnist
Malaba strayed from straight, narrow path of rectitude
02 Jun 2021 at 07:15hrs |
Views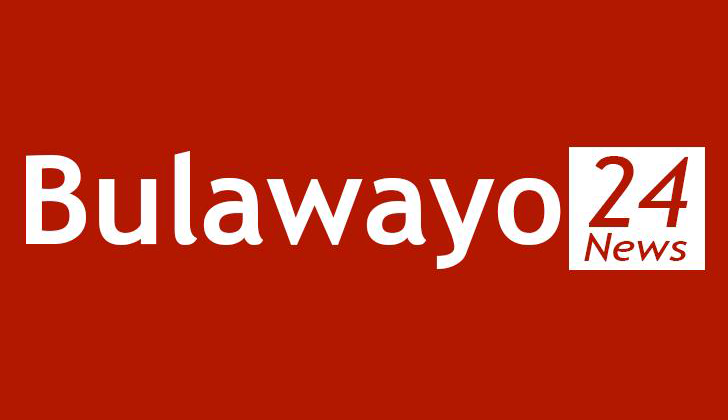 DEAR President Emmerson Mnangagwa,
Your Excellency, it is a shame for government that the power to extend the tenure of senior judges beyond retirement age that was recently vested in you was successfully challenged in court. A threesome panel of judges ruled that for such constitutional amendments to have effect on current public officers, the amendments had to be subjected to a referendum.
Ironically, as government battled to extend the tenure of Chief Justice Luke Malaba, who attained the age of 70, Kenya was appointing a 61-year-old Chief Justice. As I see it, the propensity to retain the elderly is incompatible with the image of a regime that labels itself as a new dispensation.
Zimbabwe has an impressive register of legal practitioners with requisite attributes for appointment to the apex of the Judiciary. It can only be a despotic mindset that makes government so keen to retain a particular individual to the extent of amending the Constitution.
Your Excellency, your obsession with recycling the old was brought to the fore when you handed a Cabinet appointment to a corruption convict at the expense of infinite clean career diplomats. It is a big ask to expect him to stand ramrod straight, given his past conviction.
He is hamstrung to be effective in the responsibilities of Foreign Affairs and International Trade minister. It was a shocking contrast that the Cabinet appointment was made while France was convicting her former President Nicholas Sarkozy for corruption.
With the benefit of hindsight, it must have now dawned on Malaba that he is his own worst enemy. Endeavours to extend his tenure beyond retirement were bound to cast a prolonged blight on your government in general, and his standing in particular.
He has no one to blame for the public discourse that is battering his reputation to the core. He ought to have given the issue serious thought before plunging into it headlong. Yet, he strayed from the straight and narrow path of rectitude, soiling his reputation in the process.
His failure to exercise his mind was as unprecedented as it was ruinous. He unfortunately threw caution to the wind. Like the biblical Esau, he sold his essence for a morsel. Even a greenhorn officer of the court could have paused for a moment and considered the matter carefully.
It is apparent that Malaba was party to a grand plot that was meant to culminate in him being a beneficiary of the constitutional amendments that were before Parliament.
It is my conviction, notwithstanding the appeal, that he has a compelling moral obligation to abandon his quest for an extension of his tenure beyond the age of 70. He must rescind without much ado because this whole saga has disrobed him in public.
Your Excellency, it was no coincidence that the amendment was passed at a strategic time. Little wonder, days before his entry into the seventies, he submitted his medical examination certificate to the appointing authority.
He was so determined to secure the five-year extension of his tenure. Based on your assurances, Your Excellency, Malaba assumed the extension was a done deal despite the Constitution saying the opposite.
Suddenly, he was brought back to mother earth by the High Court ruling that was delivered on a Sabbath. Indeed, the ruling must have sent shivers down his spine. It reminded him of the verity that not all diseases of the mouth are within the competence of the dentist.
"In view of the decision reached, Malaba ceased being a judge and Chief Justice at 0000 hours on May 15, 2021. The term extension does not apply to any sitting judges of the Constitutional Court and Supreme Court," the ruling read.
It was embarrassing that the panel of judges nullified the five-year extension which Malaba had received from you. Also, it underscored that for such constitutional amendment to have effect on incumbent public officers, it must be put to a referendum.
Your Excellency, it is public knowledge that no referendum was done. All incumbent judges of senior courts could not benefit from an amendment to the Constitution extending their term-limits past retirement age without following due process as highlighted in the ruling.
Apparently, the ruling is the opposite of what Malaba was looking forward to. He did not anticipate spanners to be thrown into his works in the form of high-profile litigation. Now that he has been stopped right in his tracks, whither to henceforth? His public image has been battered, hence he cannot muster the dignity of a judge, let alone chief justice. I think it augers well for him if he intends to salvage fragments of his soiled integrity to sneak into retreat.
Meanwhile, if Justice minister Ziyambi Ziyambi is a lawyer first and a politician second, he ought to be rueful for his utterances. His choice of words in response to the ruling were unbecoming of a lawyer, let alone a Justice minister. It is essential that he resigns from Cabinet.
Your Excellency, Ziyambi's allegation that judges are captured by foreign forces to tarnish and destabilise the second republic cannot be taken lightly. Also, the accusation that Justice Happias Zhou is anti-Mnangagwa has far-reaching implications.
It was contemptuous of him to demean the ruling as a baseless and meaningless judicial overreach. His dismissive response makes it difficult to believe that the country is
open for business.
Who needs external saboteurs when internal ones are this much destructive? I think it will not be long before he gets summoned to prove the allegations he made beyond reasonable doubt. It is apparent that he set himself on a collision course with the law that he is sworn to serve.
Meanwhile, given the debacle that has so far unfolded, Ziyambi and Justice ministry permanent secretary Virginia Mabiza must do the honourable thing - resign.
It is, indeed, a fundamental blunder that an appointment by you Your Excellency gets annulled by the court on the ground of lacking legal basis. As I see it, this is a grave matter that warrants convening of an indaba by the politburo secretary for legal affairs.
Constitutional Amendment Bill No 2 had tyrannical overtones. Its objective to vest unfettered power in you Your Excellency to extend the tenure of judges beyond retirement age was not democratic.
Posterity will frown at the mention of these Judas-like betrayers. They stoked the fire of tyranny by voting for the rogue Bill.
------
Cyprian Muketiwa Ndawana is a public speaking coach, motivational speaker, speechwriter and newspaper columnist. He writes here in his personal capacity.
Source - newsday
All articles and letters published on Bulawayo24 have been independently written by members of Bulawayo24's community. The views of users published on Bulawayo24 are therefore their own and do not necessarily represent the views of Bulawayo24. Bulawayo24 editors also reserve the right to edit or delete any and all comments received.