Opinion / Columnist
Harrowing murders by Zimbabweans in Diaspora
05 Jun 2021 at 08:13hrs |
Views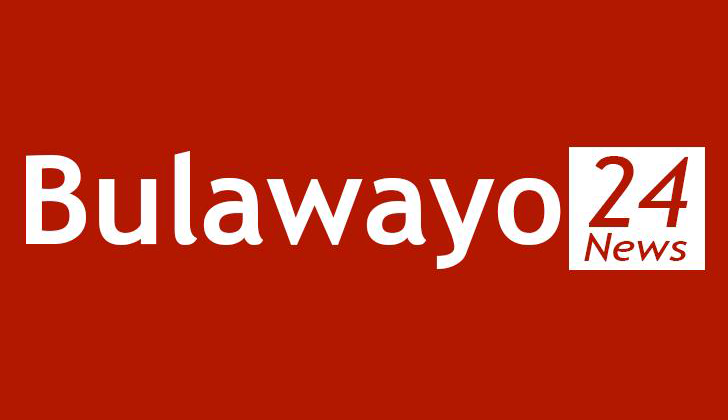 ENGLAND does not change people but it brings out what people were hiding all along. In five years I've been here, 30 Zimbabweans have become uxoricides. Uxoricide (from Latin uxor meaning "wife" and -cide, from caedere meaning "to cut, to kill") is the murder of one's wife or girlfriend.
It can refer to the act itself or the person who carries it out. The killing of a husband is called matricide. Zimbabweans in the United Kingdom have graduated to be uxoricides and mariticides.
Marriage has become a dangerous institution for most Zimbabweans here. Murder cases among couples are alarming because in the last five years in the UK alone, 30 Zimbabwean women were allegedly ruthlessly murdered by their husbands or boyfriends.
About 40 percent of all female murder victims (and six percent of male murder victims) die at the hands of a former or present spouse or lover.
An inquest has revealed the abusive husband who killed a "popular" Queen's Hospital midwife had beaten her in the past and that they had arguments which lasted "for hours".
Simbiso Aretha Moula (39), a "popular, valued member" of the Romford hospital's staff, was found dead in her Rainham home on the morning of January 4, 2019.
An inquest at Walthamstow Coroner's Court heard her husband, mental nurse Garikayi Moula (51) was also found dead that morning after taking his own life. He had had a long history of abusing her.
At the time of the deaths police said Simbiso had been strangled while her husband was found hanging. The couple left children who are now adults.
Commenting on the culture of killing, pastor Gabriel Nyoni of Corby said, "United Kingdom is operating under a heavy demon which is targeting marriages."
No doubt the home has just become a dangerous place.
Whereas almost all cases of murders committed by males against their female partners occurred after the woman ended the relationship or announced her intention to do so, most of the murders committed by females against their male partners were reactions to severe male domestic violence.
Another Zimbabwean Wilfred Jacob rang the police shortly after 2.45pm on August 19, 2019, claiming his wife Linda Vilika (41), had threatened him with a knife so he pushed her on the floor. When officers arrived at the home in Great Saling, by Braintree, they forced their way inside and found Linda slumped against a sofa with her head and body covered by a duvet.
A 20cm carving knife was found at the scene, the blade bent and snapped off the handle at the hilt. Linda had been stabbed twice in the back and the knife was later identified as the murder weapon.
Jacob (43), was arrested on suspicion of murder and later charged.
During the trial, the prosecution stated Jacob had become convinced Linda was cheating on him with a previous partner from 20 years ago, who was now living in their native Zimbabwe.
Another Zimbabwean murderer Godfrey Muzhuzha (50) died in British prison with two weeks to his release. Godfrey had murdered his wife Judith Muzhuzha.
Again in 2011, a Zimbabwean woman in Luton "roasted" her husband in cooking oil, burning his genitals and leaving him for dead.
The woman was reacting to sexual and personal abuse.
In Corby, a town which is a few miles from Leicester, a woman drove 30 miles to burn her boyfriend who had jilted her.
Unfortunately, she killed three innocent children and their mother who had nothing to do with the affair.
Sadly, domestic violence in the UK sometimes ends in murder.
According to the Metropolitan police, the number of Zimbabwean men accused of murdering their wives has risen.
These crimes of passion are disturbing.
Recently, a woman was allegedly stabbed in a car park in Birmingham by her husband.
Identified as Gillian Zvomuya, the woman was found stabbed to death in a Lidl Supermarket car park.
Police officers who rushed to the scene said Gillian was allegedly attacked with a bladed weapon.
In a separate incident, a woman was also allegedly stabbed several times in the comfort of her house in London by her ex-boyfriend.
Nearly all alleged male murderers claim they committed the crime "out of love".
But then, there is a great difference between love and jealousy.
A "jealous and paranoid" husband Norbert Chikerema who killed his wife with an axe after convincing himself she was having an affair has been found guilty of murder.
Nyasha Kahari was found in a car outside a Lidl store in Tile Cross, Birmingham on January 30.
West Midlands Police said she had suffered catastrophic head injuries and was pronounced dead at the scene.
Due to the general lifestyle in the UK, most men are so jealous and interpret any misdemeanour by the wife to be infidelity.
The painful situation that is even mature couples have joined in the race to murder spouses.
What then has gone wrong with our Diaspora society?
Many Zimbabwean families in UK live in domestic violence.
And there are always reasons for such cowardly behaviour by our people in the "land of the queen".
The murders stem from masculine possessiveness; it is the embodiment of the murderer's psyche triggered by sexual jealousy and anger.
Murder is the climax of a history of violence that preceded it.
Although killing for love is never justified, spouse-murder is undoubtedly the most extreme manifestation of male violence.
Because of the shock of the changes in finances, culture and behaviour, a sense of insecurity manifests through killing of the spouse.
Wife murderers in the UK are not only "druggies" or those who financially depend on their wives; some of them are pastors and professionals and their actions leave one wondering what spirit has visited us?
The murder is not an unintended result of violence that went too far — as most of these murders are well-planned.
Furthermore, spouse-murder cannot be understood in terms of loss of control or local insanity.
The murders are mostly caused by the man's perception that the woman is his whole world to the extent he feels any separation from her entails a loss of his own identity; he feels there is no other reason to live without this woman.
When they (men) are thrown out or feel they will be thrown out, they see the end of their world and make the fatal decision to kill in order to avoid humiliation.
The man's prevailing beliefs about love appears to justify the sacrifice of his wife on the one hand and of persistence on the other.
In this case, the philosophy behind love provides the legitimacy for terrible crimes.
When all the above conditions pertain, the risk of spouse-murder significantly increases.
The specific event that ignites the explosive barrel often revolves around the woman threatening to, or actually separating from her partner.
Knowing these conditions of risk will enable us to read the writing on the wall, thereby preventing more spouse-murders.
The reasons given by these murderous spouses are often that: "I couldn't live, I couldn't function without her. I believed that I couldn't function if I wasn't with her".
In light of the centrality of love in our lives, it is no wonder cultures all over the world have depicted an ideal form of romantic love towards which all of us are supposedly aspiring.
Zimbabwean men have indeed considered romantic love to be crucial for personal fulfilment and a happy life.
However, romantic love is also a major factor in people's misery as it involves many disappointments and unfulfilled hopes.
Some eventually spend most of their time flirting and harlotry.
They then start to believe their wives are also doing the same.
In their idle minds, they plan to kill to show their ultimate power before committing suicide.
Some, however, are rescued.
Needless to say, explaining the men's horrific behaviour as stemming from love is in no way a justification for their actions.
Understanding the man's state of mind could prevent future murders hence, we should examine the real state of mind that leads these men to kill their partners, without worrying about whether our findings are politically correct.
The fact that Zimbabweans in the Diaspora have no cultural guidance has contributed to these murders.
Zimbabwean home-grown churches are not making the situation any better.
The church spends time fundraising, buying the pastor clothes, cars and suits.
A woman was in 2015 killed in London because she bought a high quality suit for the pastor yet she had never bought a pair of socks for her husband.
Such is life for some Zimbabweans in the UK.
The women have a great madness for hero-worshipping their pastors to the extent of evoking anger from their husbands.
In fact, statistics show that of half of the murdered women's problems started from their churches.
Pastors have abandoned their roles of promoting family life by embarking on the get-rich-fast train.
And with the loophole and windfall in nurses' remuneration, women became richer than their husbands in the Diaspora and began controlling home finances.
And at church, pastors in their greed always side with those who are highly paid so that their cars are fuelled and kitchens upgraded.
The closeness of the pastors to these women has made husbands jealous, inevitably causing some of these murders.
These are some of the issues pertaining to crimes of passion by Zimbabweans in the UK.
And whichever way we look at it, life in the UK has made husbands and wives strangers.
Homicide traditionally has been a matter between family, acquaintances, and friends. This fact is not particularly surprising, given the reasonable expectation that one would have more reason to kill an acquaintance than a stranger. It would seem to follow that spouses and other intimates would have the most reason of all to kill each other.
Yet we recoil from the very idea, clinging to the belief that intimate relationships are characterised by tenderness and love. That they are not always so characterised is evident in the fact of spousal violence and homicide.
Most homicides in England are committed with knives, and these weapons also play a role in the more specialised group of homicides that occur between spouses. A particularly poignant sub issue, however, is how to keep people from killing those they live with and (supposedly) love.
Data on marital murders in the United States, Canada, Australia, and Great Britain were analysed with respect to factors related to the ratio of men killing their wives to women killing their husbands. Results revealed that for every 100 men who killed their wives about 75 women killed their husbands.
Women committed a substantially larger proportion of spousal homicides in the United States than elsewhere. In fact, the spousal sex ratio of killing (SROK) is more than twice that in the other Western countries. From this survey the Zimbabwean men top the spouse killing.
It has been argued that individuals who engage in spouse abuse increase their violence toward their partners, which can culminate in the death of either the assaulter or the victim.
An extensive research revealed 22 empirical research studies on risk factors for spousal homicide. The circumstances of spousal homicide are described and salient risk factors are highlighted.
In the United Kingdom, 37 percent of all women were murdered by their current or former intimate partner compared to 6 percent of men. The most common cause of an intimate partner's death in England and Wales was being attacked with a sharp implement or being strangled.
The lockdown did not help the situation. Many people were overtaken by love and mistook the saying "till death do us part". This is not the death caused by jealousy and mistrust.
Love must not yearn to do harm. The idea of living to death is for cowards. If only partners could remember that human beings are the same. If your partner disappoints you and you cannot stand it, it is advisable to walk away. There is no love in murdering another.
Vazet2000@yahoo.co.uk
Source - Dr Masimba Mavaza
All articles and letters published on Bulawayo24 have been independently written by members of Bulawayo24's community. The views of users published on Bulawayo24 are therefore their own and do not necessarily represent the views of Bulawayo24. Bulawayo24 editors also reserve the right to edit or delete any and all comments received.