Opinion / Columnist
Unpatriotic, corrupt Zimbabwe govt sells country to China in exchange of 'tang'
17 Aug 2021 at 06:59hrs |
Views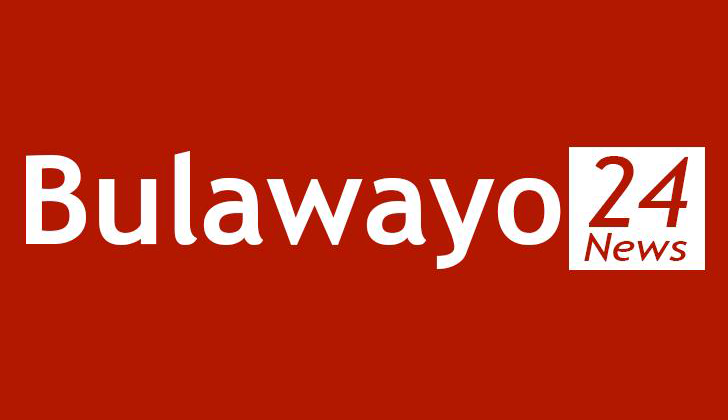 "We have turned east, where the sun rises and given our back to the West, where the sun sets," Mugabe told a crowd at National Sports Stadium in 2005. This was a swift shift from one coloniser to another. Notable repetition of history whereby Mashonaland was given away, voluntarily, to the BSA Company on 13 September 1890 by unpatriotic and cowardly Shona leaders.
The failed state, Zimbabwe, has been sold to the highest bidder by the corrupt Shona supremacist government of Zimbabwe. Believe it or not but the truth is, Zimbabwe is now a colonial property of China.
What started as an emotional look east policy meant to spite the West particularly the former colonial master, Britain, has resulted in a silent but very effective take over of Zimbabwe by China.
It is not the first time in history for Shona leaders to offer their country to colonisation. A similar sad event in 1893 saw the British imperial agents in the form of BSA Company peacefully occupying Mashonaland and hoisting their Union Jack flag with unpatriotic and cowering Shona Chiefs and their subjects applauding. The Chinese too have accepted their gift with both hands. The exploitation and plundering of natural resources have since started.
For those in the know, the process of colonisation is never complete without the colonised learning their master's language.
To seal the Chinese take over, the program to teach mandarin (Chinese language) has already started in Harare.
14-year-old Valerie Nyamugama, an elementary Chinese language student at Gateway High School in Harare told Xinhua News, "I expect to get more job opportunities because of the Chinese language, I feel like it's gonna go forward because I feel like China is taking over most things."
This cannot be further from the truth. China has taken over almost everything in Zimbabwe as evidenced by the above statement. Even the kids know it!
Mining of all minerals including diamonds, uranium, gold, platinum, coal, gas you name it, China is doing it. It has built a US$100 million National defense College, 650 seater new parliament near Harare. There is no free lunch, poor Zimbabwe paid for the services.
China is also involved in illicit arms deals with Zimbabwe. Well-known supplies being military equipment like Hongdu JL 8 jet aircraft, JF- 17 Thunder Fighter Aircraft, vehicles radar and weapons received around 2005 by Zimbabwe.
In 2008 South African dockworkers in a Durban port refused to offload 3 million rounds of AK 47 ammunition and thousands of rounds of rocket-propelled grenades and mortars destined for Zimbabwe, forcing China to turn back the ship carrying the consignment. A sign that China supplies Zimbabwe with weapons regardless of the arms embargo.
Zimbabwe exports tobacco, cotton, and minerals to China. Most of these commodities are smuggled out of the country.
In 2017, Rtd General Constantino Chiwenga staged a coup that toppled Mugabe a few days after visiting China. This is ample
evidence that the military coup was plotted there and that important political decision are now made in China.
China is a different kind of a colonial master. It knows no human rights and turns a blind eye to corruption and massive looting of national resources. In most cases, it is a willing participant in underhand deals and ignores gross human rights abuse by the government of Zimbabwe against its people. It never rebukes its subjects for rigging elections or staging coups.
The word sanctions which undoubtedly instills fear into the hearts of the oppressive Shona supremacist government of Zimbabwe is not in the vocabulary of the Chinese.
This makes China the darling of the Shona supremacist government which has a DNA of corruption and theft. It provides economic refuge for genocidists, human rights abusers, looters, and thieves.
Bootlicking China three months ago, Gokwe North MP Justice Wadyajena said, "he (President Emmerson Mnangagwa) regards China as one of Zimbabwe's most important and closest partners and often cites China's noninterference policy and unparalleled progress as something to applaud and emulate."
Zimbabwe was known as an African jewel and breadbasket of Africa before the corrupt and destructive Shona supremacist government ran it down.
That was because the former colonisers, Britain built a powerful economic system and infrastructure of European standards.
However, what is very clear is that Zimbabwe's all-weather friend (China) has failed to rescue it from the economic and political quagmire. The current coloniser (China) is only interested in exploiting its colony.
The Chinese and any other business person or corporate must be advised that Matabeleland automatically became a contested territory in 2015 when the Zimbabwe government received the Notice of Demand for the Restoration of Matabeleland State sent by Matabeleland Liberation Organisation President Cde Paul Siwela on behalf of Matabeleland Liberation Organization.
Therefore any political or business entity that has signed a business deal with the Zimbabwe government to conduct any business in Matabeleland territory thereafter has fallen to a huge business or political scam. Put in other words, they have been duped by the corrupt and dishonest government of Zimbabwe which is fully aware that Matabeleland is now a contested territory and has received the notice of demand to this effect but deliberately withheld such important information to the third party.
When Matabeleland regains its independence and sovereignty from Zimbabwe, which will happen in due course, the MLO government will declare such unlawful deals null and void.
Matabeleland, which will emerge as the Republic of Matabeleland, is the only land that we have as Matabele people. The only valuable asset so worthy to fight for.
When it comes to our independence, we believe that all political liberation methods are applicable and viable. We have made efforts to engage the government of Zimbabwe for a peaceful and bloodless separation of The Republic of Matabeleland from Zimbabwe aka Mashonaland.
We will not shy away from using any available and viable method to liberate ourselves. In our case the government of Zimbabwe keeps on spitting on our face each time we make an effort for a peaceful resolution.
There is but one option left now, that is violent revolution. We will not hesitate to use it. Who cannot use a political method which has worked for the oppressed since the creation of humanity?
Izenzo kungemazwi!
Israel Dube
MLO Secretary for Information and Public Affairs
Source - Israel Dube
All articles and letters published on Bulawayo24 have been independently written by members of Bulawayo24's community. The views of users published on Bulawayo24 are therefore their own and do not necessarily represent the views of Bulawayo24. Bulawayo24 editors also reserve the right to edit or delete any and all comments received.