Opinion / Columnist
Mnangagwa: Ndebeles are not dogs (imigodoyi)
03 Sep 2021 at 10:49hrs |
Views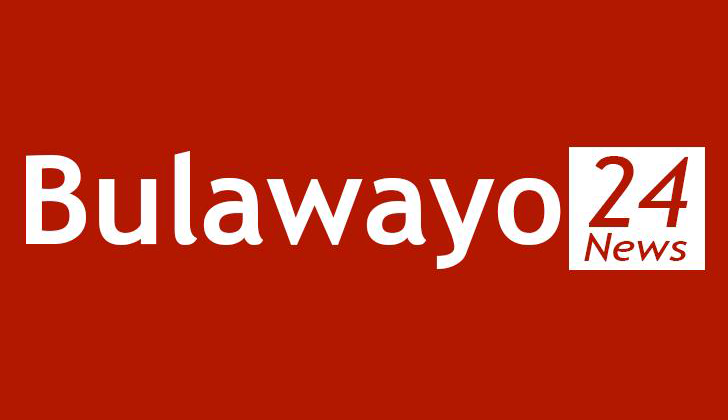 "You can never make Ndebeles dogs. You may wipe them out but the children of the Stars can never be dogs." Matabele Spokesman, Somabhulani Dlodlo spoke these words warning the white supremacists in 1896. We repeat them today, this time warning Mnangagwa, the black Shona supremacist and genocidist. He believes that Matabeles are dogs to be killed, buried in shallow graves, thrown into mine shafts and caves to be exhumed and reburied by the perpetrator after 37 years.
If the President of Zimbabwe, Emmerson Mnangagwa, is still seeing cockroaches and dogs when he looks at people of Matabeleland, at this time and hour then he is making a terrible mistake that he and all other genocidists and supporters will regret for generations and generations.
People of Matabeleland are not dogs or cockroaches that do not have rights and cannot speak for themselves as Matabeleland genocide perpertrators, their supporters and children believe.
All survivors of Matabeleland genocide of 1980-87 have the right to know why more than 40 000 of their relatives that included children, women and old people were dastardly killed and buried in the shallow graves, others thrown in the caves and mine shafts.
They have the right to decide which route to take to find justice and closure regarding Matabeleland genocide.
We received quite disturbing information from various Chiefs who are vehemently opposed to the bribes that were offered by Emmerson Mnangagwa government to Matebele chiefs to cooperate and proclaim to all and sundry that Matebele genocide has been successfully resolved by the Zimbabwe government. At a meeting held at State House in Bulawayo in October last year, each Chief received US $500 to push Mnangagwa's evil Matabeleland genocide agenda. US $500 is a price of donkey in Matabeleland.
In the last meeting held last month with Matabeleland Chiefs, President Emmerson Mnangagwa promised and offered Matebele chiefs who would cooperate with the government to claim that Matebele genocide committed by Zimbabwe National Army Fifth Brigade has been resolved were to be given US$100 000 and 50 herd of cattle each. The Matebele chiefs who released this information are not happy with some of their colleagues who are keen to accept the bribes which was never made public with the other resolutions which are as follows:
a) each chief will spearhead the resolution of gukurahundi (word used to cover up Matabeleland genocide) in his or her area of jurisdiction.
b) The process should be victim centered and will also involve key stakeholders engagement and that the gukurahundi issue must not be tribalised in order to foster national building and national healing.
C) issuance of documentation of birth certificate, national IDs and death certificates.
d) look into issues of underdevelopment and marginalisation
e) promote national healing, national reconciliation and national building
f) Provide counselling and Psychological support
g) consultation of victims
h) exhumations, reburials and memorials
i) reparation and compensation
j) pensions, free education, social welfare and health services
k) exhumations and reburials should be resolved on a case by case basis custom centric and relevant Chief should give guidance and directions
l) social security benefits to be resolved on case by case basis
m) The issue is traditional and should be dealt with by traditional leaders.
President Mnangagwa emphasized that the process will be led by chiefs and their affected communities. He also made it clear that a one size fits all approach would be inappropriate for this program. And that as a way forward, chiefs are to go back to their respective areas to consult on the issues raised. Whichever chief is ready, Mnangagwa will quickly deploy resources to his or her area.
We have no choice but to view him who washes the blood stained knife of a murderer in the same light with the murderer. We reject the perpetrator's resolution for Matabeleland genocide with contempt it deserves. It is a waste of time, energy and donor funds. We will fight it with every weapon we lay our hands on.
If Mnangagwa can replace the people's chiefs with his own, The Republic of Matabeleland would not fail to replace Mnangagwa's chiefs that sellout on their people with people's chiefs that will stand for the true cultural interests of the people of Matabeleland.
Let it be known to the Shona supremacist of Zimbabwe, the chiefs that have accepted blood money from the government of Zimbabwe and the world at large that MLO would not accept the resolution of terrified perpetrators that fear the split of Zimbabwe and Matabeleland genocide justice. It is a waste of time, energy and donor funds. If we accept this evil nonsense it will mean that we accept that Matabele lives are cheap. And that successive Shona governments must continue murdering Matabeles wantonly as long they will dig the bodies and rebury them after 37 years.
Yes it was President Mnangagwa, the perpetrator of Matabeleland genocide telling Matabeleland traditional leaders and the genocide victims who should lead the process, how they should do it and what is appropriate and what is not appropriate. This confirms that these resolutions are the perpetrator's resolutions made in Harare and imposed on the victims using Matabeleland traditional chiefs.
Chiefs have been chosen because they receive benefits and their monthly salaries from government putting them in a vulnerable position to be manipulated by the Shona supremacist government to facilitate their evil Matabeleland genocide agenda.
Some of the chiefs who received bribes from the Zimbabwe government are now compromised that they do not have a say on any resolution. Theirs is to accept perpetrator resolutions from the Government of Zimbabwe and implement them without a word.
We hold firmly on our demands to the government of Zimbabwe ie the restoration of Matabeleland State as at 3 November 1893 and US$ 100 billion as compensation of Matabeleland genocide of 1980- 87.
In the same way the Taliban returned to Afghanistan so it shall be when MLO comes back to Matabeleland.
Izenzo kungemazwi!
Israel Dube
MLO Secretary for Information and Public Affairs
Source - Israel Dube
All articles and letters published on Bulawayo24 have been independently written by members of Bulawayo24's community. The views of users published on Bulawayo24 are therefore their own and do not necessarily represent the views of Bulawayo24. Bulawayo24 editors also reserve the right to edit or delete any and all comments received.