Opinion / Columnist
Matabeles to disown 'gukurahundi' sellout Chiefs, blood on your hands!
11 Sep 2021 at 10:07hrs |
Views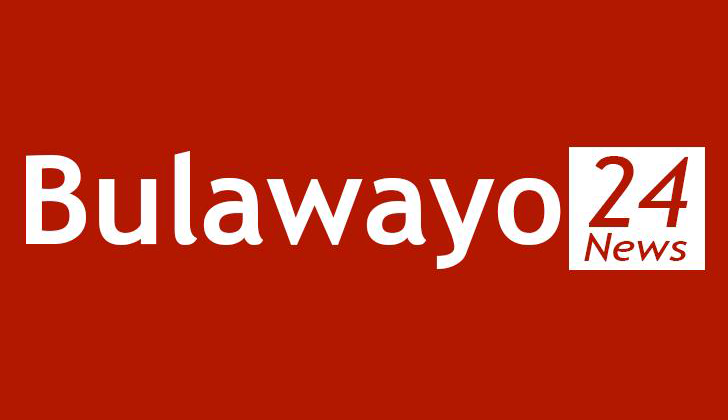 Confidential information on our hands confirming that some Matabele traditional chiefs have accepted bribes from the genocidal Zimbabwe government to assist it to impose its suspicious Matabeleland genocide resolution on genocide victims is shocking and humiliating. It borders on ignorance, treachery and lack of knowledge of what traditional chiefs really stand for.
It is not for the first time for President Mnangagwa to pay chiefs to push his nefarious agendas. Early this year, he bribed Chief Zvimba, Chief Seremani, Chief Chidziva and Chief Beperere of Mashonaland to use traditional courts to force the exhumation of Robert Mugabe's body. The corrupt ritualist and heartless genocidist wants Mugabe's remains to be reburied at Heroes Acre where he will have access to his body parts which he wants to use for ritual purposes, that is, to boost his political power.
In Matabeleland we see him bribing traditional Chiefs to cover the evidence of Matabeleland genocide and rescue himself and other perpetrators from facing justice for committing genocide.
President Mnangagwa uses intimidation, threats and money to achieve his goals. One Matabele chief suspected of writing a letter calling for Mnangagwa and other genocidists to be tried at the ICC for Matabeleland genocide was removed from his position as traditional chief.
Most unfortunately this unacceptable act has permanently dented the image of all Matabeleland chiefs. It sends a wrong message to the perpetrator that as long as he has money to bribe the chiefs, he can murder as many innocent unarmed Matabele civilians as he likes, saves the genocide perpetrator from facing justice for committing genocide and puts the lives of Matabeles in danger of being murdered, oppressed, dehumanised and abused by successive Zimbabwe governments led by Shonas.
We received quite disturbing information from various Chiefs that Matabeleland traditional chiefs were each given US$ 500 as bribe at a meeting held at Matabeleland State House with Mnangagwa on 29 October 2020. That was in order for chiefs to accept the press statement that there is progress concerning Matabeleland genocide.
We could not believe that some Matabeleland chiefs could sell Matabeleland genocide victims at US$500, a price of a donkey in Matabeleland. Not until we received verified information from several Chiefs ( names withheld to protect them from reprisals)
and corroborated by intelligence report from our boys in the Central Intelligence Bureau ie CIB.
Again, the chiefs that attended Mnangagwa's meeting on the 21st of August received brown envelopes containing US $700. This to accept and impose Mnangagwa Matabeleland genocide resolutions taken in a secrete place in Harare which are as follows:
a) each chief will spearhead the resolution of gukurahundi (word used by Zimbabwe government to cover up Matabeleland genocide) in his or her area of jurisdiction.
b) The process should be victim centered and will also involve key stakeholders engagement and that the gukurahundi issue must not be tribalised in order to foster national building and national healing.
c) issuance of documentation of birth certificate, national IDs and death certificates.
d) look into issues of underdevelopment and marginalisation of Matabeleland region.
e) promote national healing, national reconciliation and national building
f) Provide counselling and Psychological support
g) consultation of victims
h) exhumations, reburials and memorials
i) reparation and compensation
j) pensions, free education, social welfare and health services
k) exhumations and reburials should be resolved on a case by case basis custom centric and relevant Chief should give guidance and directions
l) social security benefits to be resolved on case by case basis
m) The issue is traditional and should be dealt with by traditional leaders.
n) The Chiefs who would support the above resolutions would each be given US$100 000 and 50 herd of cattle and enjoy a personal handshake from President Emmerson Mnangagwa.
MLO questions why this last resolutions is being kept private by President Mnanagagwa government ?
Had it not been the MLO Central Intelligence Bureau and confirmed by patriotic Matebele chiefs who requested anonymity
for fear of reprisals, the public would not be aware that some of their chiefs have sold out.
MLO would like to thank the patriotic Chiefs who made this resolution known to us and we make it known to the public.
All the chiefs who have sold out would soon be heard praising President Emmerson Mnangagwa for successfully bringing closure to Matebele genocide. They will attack any Matabele organisation or individuals that will dare question President Mnangagwa's evil Matabeleland genocide agenda saying they are stalling efforts to resolve Matabele genocide.
President Mnangagwa emphasized that the process will be led by chiefs and their affected communities. He also made it clear that a one size fits all approach would be inappropriate for this program. And that as a way forward, chiefs are to go back to their respective areas to consult on the issues raised. Whichever chief is ready, Mnangagwa will quickly deploy resources to their area.
It is imperative for Matabeles to note that these resolutions were not produced by Matabeleland traditional leaders or anyone from Matabeleland as Zanupf and Mnangagwa would want us to believe. The resolutions are that of the perpetrator as they were made in Harare by the perpetrators.
The first attempt to suppress Matabeleland genocide was through the Unity Accord also produced by the perpetrator but it failed as Matabeles exposed it. The second was through the Commission for Peace and Healing. It failed after holding a few gatherings as well because Matabeles, after realising that was composed of CIOs and Shona people who's intention was to serve the interests of the perpetrator, they attended their gatherings and asked them questions they could not answer. The shameful criminals packed and left never to come back again. That is when Mnangagwa roped in Chiefs to handle the process.
It is also important to note that what is happening in Matabeleland right now is nothing towards genocide resolution but continuation of genocide denial which according to Genocide Watch, is the last stage of genocide.
According to genocide scholars, genocide denial is an attempt to deny or minimise the scale and severity of genocide. It is an integral part of genocide. It includes secrete planning of genocide propaganda while genocide is going on and destruction of evidence of mass killings. "Genocide denial is among the surest indicators of further genocidal massacres" That's according to Gregory Stanton, genocide scholar. Remember the resent statement by Orbert Gutu, Spokesman of the National Commission for Peace and Reconciliationa?
"Gukurahundi is just a very small, tiny fraction of the various other disputes we are talking about", he said.
This is how the denial process happens, according to Genocide Watch:
1) Perpetrators of genocide dig up mass graves to cover up evidence and intimidate witnesses. This is what the government of Zimbabwe is doing right now in Matabeleland trying to destroy Matabeleland genocide evidence using gullible Matabeleland chiefs. In 2018, 10 MRP Youth were arrested at Zimbabwe International Trade Fair Grounds for demonstrating against Mnangagwa for murdering Matabeles during Matabeleland genocide. They were beaten to the pulp by both police Zimbabwe National Army and detained at Mzilikazi Barracks for days.
2) They deny that they committed a crime. The government of Zimbabwe denies that Matabeleland genocide is a crime. It refuses to recognise it as a genocide. It calls it a "conflict"or "disturbance" both the government and Shona people justify it as the right thing that happened and that must happen again. Time and again government Ministers and opposition leaders come out in public threatening Matabeleland genocide 2 or justifying Matabele genocide.
3) They blame the victim. Late President Mugabe once said Ndebeles and ZAPU are to blame for Matabeleland genocide. "But that one, (Matabeleland genocide) if we are to tell the truth, it's the Ndebeles and Zapu and Zipra who should bear the blame," Mugabe once told the Standard newspaper.
4)They block investigations of crime, since 1980 both local and international organizations have been blocked from investigating Matabeleland genocide. The findings of Chihamakwe Commission were suppressed.
5) Genocide perpetrators continue to govern until driven out of power by force. Needless to explain how Zanupf is behaving, has been in power since 1980 and still not prepared to let go of power.
6) The best response to denial is punishment by international tribunal or national courts.
As MLO we consider the resolution by the government of Zimbabwe as a piece of nonsense that should not see the light of day. We shall fight it with whatever weopon that we lay our hands on and encourage the people Matabeleland to boycott this program that seeks to force them to shield genocide perpetrators, murderers of their innocent relatives from facing justice.
Who amongst those who looked on the side when Matabeles were slaughtered like goats, who amongst those who ignored the cries of Matebeles when they were raped and tortured will blame us when we take up arms of war and protect Matabele civilians? For over 100 years Matabeles have been subject to oppression, genocide and segregation.
We cannot take it anymore!
Izenzo kungemazwi!
Israel Dube
MLO Secretary for Information and Puplic Affairs
Source - Israel Dube
All articles and letters published on Bulawayo24 have been independently written by members of Bulawayo24's community. The views of users published on Bulawayo24 are therefore their own and do not necessarily represent the views of Bulawayo24. Bulawayo24 editors also reserve the right to edit or delete any and all comments received.