Opinion / Columnist
Zimbabweans abusing social media to bolster fake abuses
08 Oct 2021 at 17:57hrs |
Views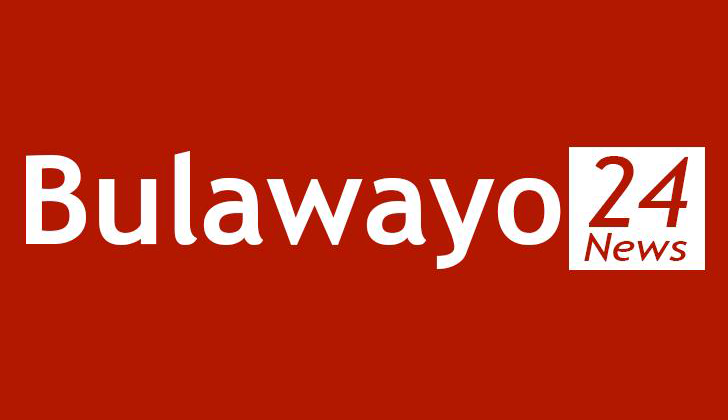 When many protests go unnoticed, creating drama can seem like a good strategy to draw attention. But if they become self-harming and harming others the public opinion can turn against the protestors.
Protestors seeking attention for a new issue face a problem in that to get attention from large media outlets and professional news organisations, they often need to do something dramatic.
But if that drama involves vandalism or confrontation, the message they seek to get across is often lost, as the media focuses on the disorder.
The main sides are then portrayed as agents of order versus agents of disorder, rather than two sides with different visions, say, of the role of police in society.
In most cases, reporters covering the protests have sought to make the point that many demonstrators were peaceful and even that some tried to dissuade others from breaking windows.
But the fact that the footage was of broken windows, burning toll gates and burning cars, and that reporters referred over and over again to streets looking like "war zones" undercut that point.
Instead of encouraging peace, some journalists push for a violent end and seek to blame the police.
It is a shame that protests are viewed depending on a great deal on the response of authorities to them. If violence is quelled, those who are sworn to protect the public and keep peace are the ones who are blamed for calling the hooligans to order.
The best case for the protestors is to act peacefully and have authorities respond in a civil manner.
In the new dispensation, police have been able to manage protest and contain it without resorting much to force.
Many peaceful protests, even large ones, do get much attention if they do keep to the peace they maintain.
Zimbabwe Republic Police has kept and surprised viewers with ideas of friendly neighborhood officers and respecters of human rights.
It is sad that some movements capitalise on media's routine practices for their drive for drama and novelty, they gain coverage, by feigning abductions and be quick to tarnish the image of the country and the party.
Zimbabweans were shocked by the behaviour of some fellow countrymen who took to YouTube to vilify the Zimbabwean police force and in particular attacking the person of the progressive Police Commissioner General Godwin Matanga.
One of such people is one called Shepherd Yuda a deserter from the Zimbabwe Prison Service.
Shepherd Yuda tried his best to display his ignorance of our police force.
He went on attacking the police, pointing out to some fictitious human rights abuses by the police.
He alleged that the police killed one Ndira whom he said was his friend. Yuda forgot to mention that Ndira was a Field Marshal in the MDC vanguards, a terrorist output.
Tonderayi Ndira was killed by his own colleagues in the MDC after he bashed Sekai Holland and Trudy Stephenson when they had visited in Mabvuku, which Ndira had declared a no go area.
It is sad that the MDC-A is now using this as an example of police brutality.
The most painful thing is that they are now using this as a reason to demonstrate against Zimbabwe during the visit of the President to the UK.
It is surprising that they are now saying the Zimbabwe Republic Police is in breach of human rights. Accusing them of abductions and kidnappings.
Records show that in 2020, there were about eight abductions reports made throughout the country. Most of these abductions were politicised and spread all over social media as the work of the security agents.
Our industrious Zimbabwe Republic Police embarked on serious investigations of these complains.
After thousands of dollars were spent in police investigations, the claims were found to lack credibility. The politicised ones proved to be made by activists during pending international events where Government officials were to participate or where the nation is to be involved.
These are made to score points and justify funding for these politicians. These are people who go all the way to fake their abductions only to demonise their country.
When the diligent police find them out they will then turn back and cry human rights abuse.
The classic example of the drama queens is that of Johanna Mamombe, Cecilia Chimbiri and Netsai Marowa.
These three musketeers were part of those who staged a demo in Warren Park in violation of Covid-19 protocols and later claim to have been abducted.
They gave a well-rehearsed show on camera, crying their hearts out, with Chamisa acting as a listening clergy turned political clown. The case is still before the courts.
With the pending visit by the United Nations envoy to study the effect of illegal sanctions on Zimbabwe, the MDC and their parrots like Yuda are now in the overdrive to try and give a gloomy picture of the human rights record in Zimbabwe.
In 2021, there have been no report received by the police on abductions.
Surprisingly, the Zimbabwe Peace Project ZPP led by Jestina Mukoko is coming up with a report which has been published by their opposition media which is not verified by Government structures.
This report by Jestina Mukoko is being published to coincide with the visit by the UN official to Zimbabwe.
It then shows that some people are bent to destroy their country for the sake of money.
A report which reflects nothing, but lies motivated by money and the attention seeking syndrome is the one to be tabled by Mukoko and her group, ZPP.
Some Zimbabweans are good at playing the blame game through desk research reports just to get money and seek relevance on the international arena.
They do not care about what they do to the nation.
Some abductions or kidnappings involved people offered lifts by unknown motorists, some involved people in disputes.
None of these are political, but the opposition try to make a well belief to the outside world to please their handlers.
Social media allows us to see a reality that has been entirely visible to some people and invisible to others, but there is a horrible bias by those who manipulate it.
Unfortunately, some of our media outlets have joined the fray of media activism.
Media activism is a broad category of activism that utilises media and communication technologies for social and political movements.
Methods now being used by these enemies of the State include publishing fake news on websites, creating video and audio and post them on YouTube and spreading information about protests, or organising campaigns relating to media and communications policies pretending to be human rights activists.
Zimbabwe's human rights situation continued to improve in 2020 under President Mnangagwa's presidency with no incident of abuse in 2021.
The Zimbabwe Republic Police as the first point of call have endured the praise of many and the wrath of the despicable Yudas and Mukokos of this world.
In 40 years of independence, the Zimbabwe Republic Police have become more transparent and human-oriented.
Vazet2000@yahoo.co.uk
Source - The Herald
All articles and letters published on Bulawayo24 have been independently written by members of Bulawayo24's community. The views of users published on Bulawayo24 are therefore their own and do not necessarily represent the views of Bulawayo24. Bulawayo24 editors also reserve the right to edit or delete any and all comments received.