Opinion / Columnist
'We want Zimbabweans to work in SA but locals first' - can't have the cake and eat it too, not even Malema
20 Jan 2022 at 09:59hrs |
Views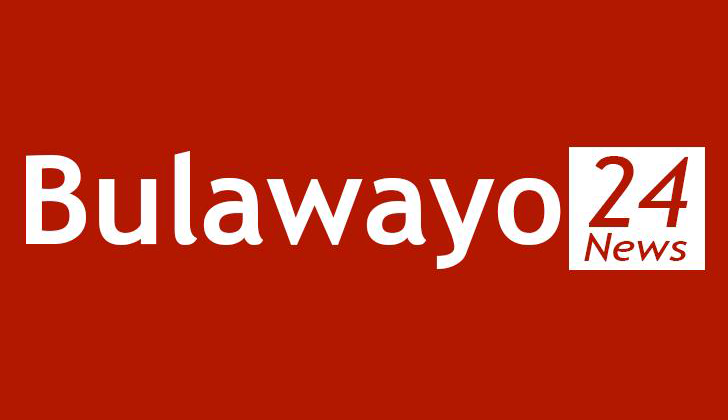 "We want to make an emphasis to the owners of restaurants that no-one should stop employing Zimbabweans and say the EFF said they don't want them," said Julius Malema on Wednesday.
"We want Zimbabweans to work in SA. It is their home. They should make no apologies about hiring Zimbabweans or any other African brother or sister. In doing so, they must be considerate that there are locals who must at all times be given preference."
Julius Malema has yet to learn that he cannot have his cake and eat it too, not even he cannot do that. If youth unemployment in SA has soared to the dizzying heights of 66.5% and is not allowed to soar any higher then, unless the economy generates more job opportunities than the addition youths coming into the job market then the system will have to fire foreigners to create the necessary job opportunities. And thus running foul of his statements that he wants foreigners to work in SA.
In Zimbabwe unemployment has soared to 90% plus and most of the 10% in employment are being paid slave wages. 50% of Zimbabweans are now living in abject poverty and basic services such as health care and education have all but collapsed. What is so infuriating is that Zimbabwe's economic meltdown is a man-made problem – it is the result of 42 years of gross mismanagement and rampant corruption.
For 42 years and counting, Zimbabwe has been stuck with a corrupt and incompetent regime that rigged elections to stay in power.
To end the ruinous misrule, we must first cure ourselves of the curse of rigged elections and bad governance. The cure is there – implement the democratic reforms.
We had the golden opportunity to implement the reforms during the 2008 to 2013 GNU. We failed to implement even one reform because Mugabe bribed Morgan Tsvangirai and his MDC friends who were entrusted the job to implement the reforms. With their snouts in the feeding trough the forgot about the reforms.
Worst still, since the GNU debacle MDC leaders have been insisting in participating in flawed elections for the sake of a few gravy train seats Zanu PF offered to entice them. By participating, MDC has given vote rigging Zanu PF legitimacy and thus perpetuate the misrule.
We, the ordinary Zimbabweans, have been our own worst enemy. Whilst we are the ones who voted MDC leaders into power for the express purpose of bring about the democratic changes necessary to stop Zanu PF rigging the elections. We have never taken the trouble to know what these democratic changes are much less how they would be implemented.
If the ordinary Zimbabweans knew what the reforms were and how they were to be implemented, then they would know the 2008 to 2013 was the golden opportunity to implement the reforms. And that MDC leaders sold out, big time, by failing to get even one reform implemented in five years.
Of course, it is most disconcerting that many Zimbabweans, out there, have no clue the events of the GNU years prove beyond all doubt that MDC leaders are corrupt and breathtakingly incompetent. And so, these Zimbabweans continue to follow and support MDC leaders blindly and participate in the flawed elections giving Zanu PF legitimacy and perpetuating the misrule!
Nelson Chamisa and company's "winning in rigged elections strategies" are all hot air. The wheels have already fallen off MDC A's flagship strategy of mobilising and registering 6 million new voters and then voting on mass. Voter registration started in December 2020 and a year later only 3 000 new voters or 0.05% of the target 6 million had registered.
ZEC has said voter registration will resume after the 26 March by-election and closed end of August. MDC A's hope of overwhelming Zanu PF's vote rigging juggernaut with opposition votes is dead in the water because the party will not register the remaining 99.95% of the target 6 million in 5 months.
Make no mistake about it, Zanu PF is rigging the 2023 elections and, by participating, MDC is giving the regime legitimacy.
The day the political reality finally dawns on the ordinary Zimbabweans that the 2023 elections have once again failed to produce any meaningful change, Zimbabwe is still a pariah state; there will be a new wave of economic refugees flooding into SA, Botswana, Zambia, anywhere just to eke a living! No doubt Mr Julius Malema will welcome them with his double Dutch!
A more practical and realistic solution is for SA to help Zimbabweans end the curse of rigged elections and bad governance by calling a spade a spade. Zanu PF has never ever held free, fair and credible elections and, other than the 2008 elections, SA and SADC have turned a blind eye to the rigged elections. In 2018 President Cyril Ramaphosa said the elections "went well" and elections could not be traced and verified because ZEC failed to produce something as basic as a verified voters' roll.
It is clear there will be no verified voters' roll for the 2023 elections. Zanu PF has already decreed the 3 million plus Zimbabweans in the diaspora will be denied the vote "until the sanctions imposed by the West are lifted", the party announced. Zanu PF is already rigging these elections. And we, in Zimbabwe, are asking SA and SADC to call out what they see; that is not too much to ask!
Source - zsdemocrats.blogspot.com
All articles and letters published on Bulawayo24 have been independently written by members of Bulawayo24's community. The views of users published on Bulawayo24 are therefore their own and do not necessarily represent the views of Bulawayo24. Bulawayo24 editors also reserve the right to edit or delete any and all comments received.