Opinion / Columnist
Zanu-PF cults, national myths, hegemony
22 Jan 2022 at 05:23hrs |
Views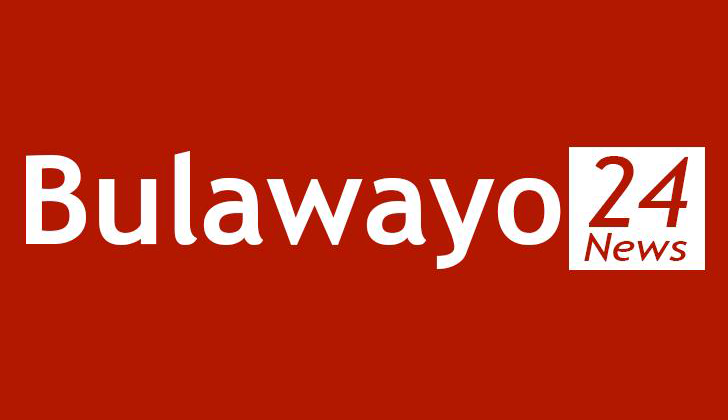 THE British are renowned for their liking of leaders, particularly those who took them through tough periods like the Second World War and the Cold War-era. Most notable are army commander Winston Churchill and Margaret Thatcher. They became personality cults.
Churchill nicknamed the British Bulldog after he defended London from a Nazi Germany air invasion. A period when most Londoners had to know the sound of the alarm and immediately go into bunkers till the all clear siren.
He became the face and symbol of resistance to Germany occupation. Many a Briton felt he saved them from Nazi occupation. Churchill became the war hero and was even honoured in then colonial territories like Zimbabwe where a government school was named after him in Harare.
Thatcher made history on two fronts. She became the first woman in western Europe to become a Prime Minister, head of government. She was first elected in the 1979 elections and went on to win two consecutive general elections for the Conservatives.
She came to power at the height of the Cold War, a clash of political ideologies - capitalism and socialism. The world had been divided into two economically and militarily - the East and West.
Thatcher carried out the most brutal economic reforms in modern history when she privatised most State-owned enterprises. She became the face of neoliberalism.
The State's direct influence in the economy was pared down. Transport, electricity, telecommunications, mines, industries and even water was privatised.
She survived demonstrations against her policies but she stuck it out, hence her nickname - Iron Lady.
Zimbabwe has its own version of personality cults. There is the late liberation war hero Josiah Magama Tongogara, the late former President Robert Gabriel Mugabe and his successor Emmerson Dambudzo Mnangagwa.
Tongogara died on the eve of Zimbabwe's independence and many in the military circles think he was the man who could have curbed Mugabe's excesses. Some even say he is the leader Zimbabwe never had, a man of action.
Mugabe on the other hand became the first democratically elected leader and his government got down to work. It increased access to education, health and even stipulated minimum wages for the working class.
He also empowered many in urban areas through the housing ownership scheme and the land reform programme in his twilight years.
His weakness was to be surrounded by weak personalities, thieves and men and women who saw ministerial jobs as a ticket to self-enrichment. He failed to act decisively on corruption within government and the public sector at large.
Mnangagwa is trying hard to build his cult. He is announced by his full title - Head of State and Government and Commander-in-Chief of the Zimbabwe Defence Forces during news bulletins on State radio. Every minister cannot speak on ministerial policies without invoking Mnangagwa's name and in Zanu-PF he is the alpha and omega.
This week, he fired the Zanu-PF ICT director Munyaradzi Katsande and suspended party director of administration Dickson Dzora for their involvement in the recent violent and rigged internal provincial elections.
In the reports breaking the news, it was Mnangagwa who took the decisions and not any of the recognised party structures.
It seems someone close to Mnangagwa has been whispering to him what Professor Yuvral Harari wrote in Homo Sapiens a brief history of mankind. Harari writes that humans are bound together by myths and the ability to have languages.
One of the myths that binds societies is religion.
Mnangagwa has quickly latched on to appropriate the mythical spiritual figure of Mbuya Nehanda for Zanu-PF.
He commissioned and launched the statue that now straddles the corner of Samora Machel and Julius Nyerere Way.
In the same tone of appropriating things for Zanu-PF, Mnangagwa has been heard in videos that went viral on social media saying Zanu-PF was everything - it is the police, the army, the government, the Judiciary and anything one can think of. He adds that one would wither like a fallen leaf if they leave Zanu-PF.
The above is a classic example of conflation of the party, government and State. To Zanu-PF, these three are one and the same thing and they are trying hard to convince everyone the same. This has been a deliberate lie to make the party the central pillar of people's lives and harvest electoral votes from the fear of transgressing against the party during elections.
With general elections coming in 2023, it is the duty of the opposition to create counter hegemony to Zanu-PF. I'm not sure if the counter hegemony is there at the moment and if it is, whether it is being communicated properly. Zanu-PF and Mnangagwa cannot be allowed to appropriate national symbols for their political benefit.
Zanu-PF has since independence emphasised on what academic Blessing Miles Tendi calls "patriotic history". There has been a lot of things that have been whitewashed just as much as some things have been deliberately removed from history books.
Very few young Zimbabweans know of characters like Herbert Chitepo, Ndabaningi Sithole, Lookout Masuku, Jason Ziyaphapha Moyo, Dumiso Dabengwa and Edgar Tekere. Once they crossed paths with certain leaders, they have slowly been erased from historical narratives.
Holes should be punched into his heroic myths about the Crocodile Gang, ownership of Mugabe projects which he merely completed and the bookish economic growth and mega deals. If left to stand without criticism, these myths will soon become facts and Mnangagwa will benefit from them.
There is an apt quotation from essayist and novelist Chinua Achebe that says: "That until lions have their own historians, the history of the hunt will always glorify the hunter."
Time counter-narrative are produced, but this is no mean feat.
Source - NewsDay Zimbabwe
All articles and letters published on Bulawayo24 have been independently written by members of Bulawayo24's community. The views of users published on Bulawayo24 are therefore their own and do not necessarily represent the views of Bulawayo24. Bulawayo24 editors also reserve the right to edit or delete any and all comments received.