Opinion / Columnist
A political accident waiting to happen
23 Jan 2022 at 07:58hrs |
Views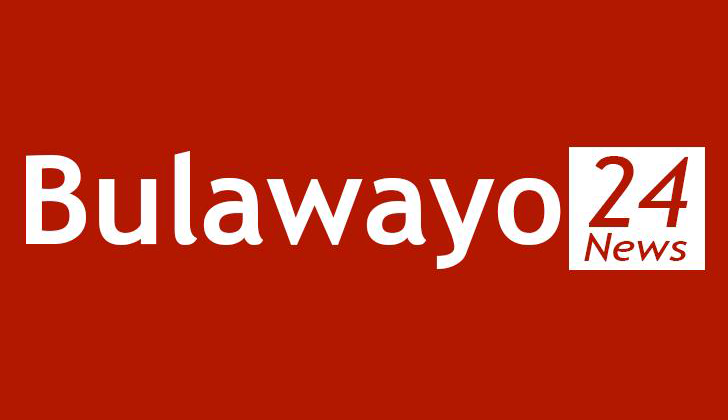 Communities are glued and bound together by more than blood.
They share a common past, history, heritage, values, norms and aspirations.
The commonality bred by sharing similar languages and belief systems often engender characteristics that make the grouping distinguishable from other communities.
As societies and communities evolve, however, there are instances where some constituent elements might grow to differ in values and beliefs, which invariably leads to splinter groups.
So the fate of communities invariably depends on the strength of the mortar — values and beliefs — that binds them together.
It is largely the same with voluntary political organisations, whose strength and longevity depends on how persuasive, compelling, sellable and enduring their systems, values and ideals are, which are encapsulated in what is generally termed an ideology.
It reminds Bishop Lazi of the often-quoted Biblical story in Genesis 11:1-9, where some ambitious comrades wanted to build for themselves an imposing skyscraper "that reaches to the heavens" in order to make a name for themselves and prevent their community from scattering "over the face of the whole earth".
All God had to do was to "confuse their language so they will not understand each other".
Suffice to say, the ambitious project to build the Tower of Babel was abandoned and the tribe scattered.
So, clearly, political parties rise and fall on principles and ideologies.
Likewise, when they fall, it is similarly a very messy affair. Have you ever seen how the corn bread (better known as chimodho or mupotohayi) crumbles? Back in the village, especially during the planting season, it was often the staple after a day toiling in the fields.
It was not cooked to be delectable, but just to keep the body and soul together.
In the austere village environment, it meant the cook — usually a busy grandma — dispensed with some of the ingredients such as vanilla extract (alien) and melted butter (rare), which were considered superfluous, and made do with the barest of ingredients just to bake something edible.
To make it tolerable to the palate, it had to be eaten hot or relatively fresh.
If you were unlucky with a chore that kept you away for an in ordinate amount of time, you had to contend with the most menacing-looking mound of corn bread you would ever see.
Shorn of the luxurious ingredients to jazz up the taste buds, it tasted bland.
But it was the way it crumbled that was worse.
You couldn't even pick it up, as it would unwieldly fragment into smithereens of small grains like Nelson Chamisa's patriotism. Kikikiki.
And it is the same way the MDC has been splitting asunder in just 24 years of its young political life.
In 2005, barely six years after its formation in 1999, ructions were already apparent in the fledgling party, as members bickered on whether they could participate or not for positions in a new Senate that was being re-established.
While some members considered boycotting the elections ostensibly because it was a waste of taxpayers' monies, others thought otherwise.
Well, the bitter recriminations led to a splinter party — MDC-Renewal Team — led by Elton Mangoma being formed on June 3 the same year. In fact, he was literally booted out by yobs loyal to Tsvangirai and barely escaped with his life.
Five months later, in November to be precise, then-secretary-general Welshman Ncube also formed his own MDC.
It prompted Morgan Tsvangirai, the founding president, to suffix the initial of his surname on his party's name, rebranding it to the MDC-T.
However, the bloodletting continued.
On May 11, 2010, the maverick Job Sikhala separated from Tsvangirai and formed his curiously named MDC-99.
The garrulous Tendai Biti, who thought he could ride the bucking bull that was the MDC-T for longer by pretending to get along with Tsvangirai in order to carry out a palace coup at the opportune time, eventually walked away in 2015 and formed the People's Democratic Party (PDP).
The story does not end there.
Ordinarily, the death of the opposition's founding president in February 2018 could have brought the warring parties together through creating an inspirational and transcendental shrine on which previously disaffected party members could have coalesced.
But, it was the exact opposite.
On the very day Tsvangirai was buried, the chaos in the opposition was further laid bare for the world to see.
Even before the casket carrying remains of the late politician could be lowered, Chamisa's yobs were baying for blood and almost barbecued Douglas Mwonzora and Thokozani Khupe alive in a rickety hut in Humanikwa Village.
It is fair to say that whatever remained of the mother party, the MDC-T, has since split along three fault lines, as members align themselves to Khupe, Mwonzora and Chamisa.
It's a mess!
As the wrangling continues, the opposition will continue to split and raid the alphabet for more letters to affix to their new political formations. Kikikiki.
They will scatter "over the face of the whole earth".
All the while, Zanu-PF, which is now almost 60 years old, has been watching with amusement as chaos continue in the rival camp — nay, camps.
The dissimilarities in the political fortunes of the two political entities — Zanu-PF and MDC and its variants — can be traced to the lack of any recognisable political values and beliefs in the latter formations.
Beyond the tired and now irrelevant refrain of "Zanu-PF must go", the opposition has no alternative politics and policies to sell other than photoshopped posters, including feigned and laboured Western accents. Kikiki.
Even after having been in the trenches for the best part of two decades, Bishop Lazi still struggles to identify the type of politics they represent.
Are they on the right, left or centre of politics?
What is their envisaged foreign policy?
What is their view in terms of land ownership and, more broadly, post-land reform ownership?
Also, how do they relate to capital and labour, and how do they view the relationship between the two?
At best, they are just a shapeless political amoeba that is as directionless and it is clueless.
Tremors
And young Nelson Chamisa is indisputably the poster boy of the confusion.
The chap usually rocks contemporary Chinese tunic suits, which he blissfully and naively thinks are a simple fashion statement.
They are in fact more than a fashion statement, as they were emblematic of the struggles and successes of the Communist Party of China, especially after the founding of the Republic of China in 1949, and not the Americans he cosies up to.
The tunic suit was also much more symbolic of proletarian unity and success.
These values cannot possibly be represented by a man who, together with his sidekick Thabani Mpofu, represented capital in a labour case that resulted in the Supreme Court ruling of July 15, 2015, which led to massive job losses.
In fact, within three months of the ruling, there were more than 30 000 job terminations.
It was carnage!
These are the same lawyers who tell us that they find corruption revolting yet they rush to represent Zanu-PF members who would have been hauled before the courts for sleaze.
And now these super-democrats have ditched primary elections — themselves the hallmark of vibrant intra-party democracy — in their parties in favour of choosing candidates by consensus.
You should just follow how farcical this supposedly genius method of selecting candidates is turning out to be in Masvingo's Ward 3 and Ward 4 ahead of the municipal by-elections slated for March 26.
Fourteen candidates — seven apiece — have since shown an interest to contest under the MDC Alliance, but they all collectively share some misgivings on the matter the winning candidate will be handpicked — through the party's national elections directorate.
And you tell the Bishop these people are democrats?
Yet Zanu-PF, which is often accused of being autocratic, has gone through internal polls for DCCs (district coordinating committee) elections, provincial leadership and primary elections.
So who are the democrats here and what the hell is democracy?
Proverbs 29 verse 18 tells us: "Where there is no vision, the people perish: but he that keeps the law, happy he is."
The Bishop always tells folks that the MDC, in all its variations, is a political accident waiting to happen.
It must not happen!
Bishop out!
Source - The Sunday Mail
All articles and letters published on Bulawayo24 have been independently written by members of Bulawayo24's community. The views of users published on Bulawayo24 are therefore their own and do not necessarily represent the views of Bulawayo24. Bulawayo24 editors also reserve the right to edit or delete any and all comments received.