Opinion / Columnist
Sanctions on Russia expose West's double standards
16 Mar 2022 at 05:32hrs |
Views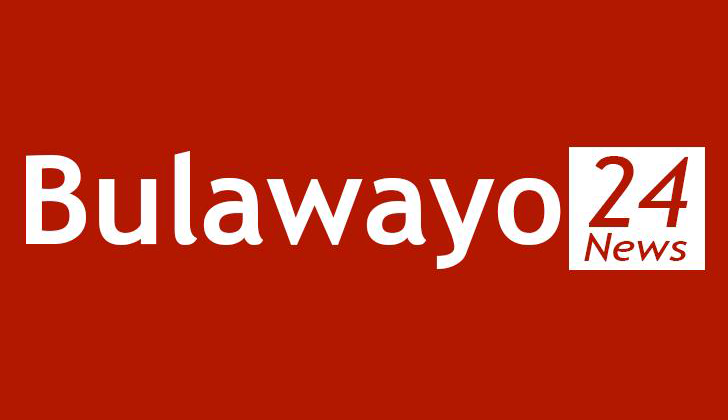 Sanctions, whether targeted or not should be considered a crime against humanity, their impact is like that of a full-fledged war.
Sanctions have the capacity to destroy a nation's infrastructure, its economy, but most of all they are responsible for the loss of lives and livelihoods of ordinary citizens, be they targeted or not.
It is also the biggest contributor of migration across the globe.
Hunger, poor healthcare facilities, inflation and folding industries push people to leave sanctioned nations in search of greener pastures.
Nations such as Libya, Afghanistan, Zimbabwe, Venezuela and Iran once had thriving economies; their crime was the vast resources in their countries that the United States (US) and her allies coveted and sought to possess.
The Russia/Ukraine conflict has drawn a lot of interest globally, with comparisons being drawn from previous conflicts, some of which were not justified, but because they were either instigated or supported by the US, the United Nations (UN) never raised a finger.
Questions have been raised on whether the UN is an autonomous body or like the League of Nations, a puppet of a few powerful countries.
As if the mannequin state of the UN is not enough it would appear the US has appointed itself arbitrator over global geo-politics. Its influence is being felt across the globe as it tries with reckless abandon to circumnavigate resolutions across the globe in its favour.
It is a fact that global politics seeks to establish a balance of power, so that no super power can emerge and terrorise other nations.
During the Cold War talks, it was agreed that USSR was enormous and if left in that state would present an overbearing force on other nations, and the only way was for it to be dismantled by letting go of other states.
One of those states was Ukraine. It was further agreed in the Minsk Treaty that the North Atlantic Treaty Organisation (NATO) was not to expand towards Eastern Europe.
Indeed, documents show a pattern of promises US negotiators made to their Russian counterparts as well as internal policy discussions opposing NATO expansion to Eastern Europe, however in its very shrewd way, the US has been attempting to expand east, thus violating its NATO-Russia Founding Act, which forbids it from doing so.
Recently, the US sweet-talked Ukraine into joining NATO, giving NATO close proximity access to Russia, since Ukraine shares the longest border with Russia.
Again, Ukraine joining NATO creates a situation that enables the US to set up its military base very close to Russia's borders presenting an imminent threat to the territorial integrity of Russia as a sovereign state.
Russia had no choice, but to enforce the agreement it made with Ukraine, the Minsk treaty that forbids Ukraine from joining NATO under any situation.
For this reason, a conflict ensued between Russia and Ukraine.
It is, therefore, safe to say this (Russia/Ukraine) war, just like the war in Iran, Afghanistan, Libya and Kosovo, was at the instigation of the US and its allies as it continues to pursue global dominance. If it's not war that the US and its allies bring to any rival country's doorstep then it's the sanctions that have an equally devastating effect to the nation, economy and the people's lives and livelihoods.
Recently, the US and her allies slapped Russia with sanctions such as the barring of oil and gas imports from Russia, freezing of assets of Russia's Central Bank, limiting its ability to access US$630 billion/470 billion pounds of its dollar reserves.
The US, UK and EU went further to ban people and businesses from dealing with the Russian Central Bank, its Finance Ministry and its Wealth Fund.
The Russian banks were removed from the Swift Messaging System, which enables the smooth transfer of money across borders.
This is meant to delay payments Russia gets from exports of oil and gas.
The sanctions that have been imposed on Russia by the NATO allies are tantamount to shooting themselves in the foot. The have killed any banking confidence that other countries might have held about the American dollar reserve as a way of saving money.
Wise leaders whether friend or foe, should start looking for other alternative banking ways.
The US has been freezing other nations' assets and dollar reserves in their custody, they did it to Libya and to this day they have not refunded Libya of its frozen assets, yet it's in ruins in need of money to rebuild its ruined nation.
Other options such as China, Panama, Brazil and South Africa can be considered, it has never been wise to put all eggs in one basket.
Unlike smaller nations such as Zimbabwe, Libya and Afghanistan that the US bullies using its sanctions, Russia is a formidable force to reckon with, an equal opposing force.
It recently refused to give another cheek, but instead also slapped the US and her allies with sanctions.
Russia more than doubled its key interest rate in an attempt to stem the decline of the rouble, which fell 30 percent against the US dollar after sanctions were introduced, it blocked interest payments to foreign investors who hold government bonds, and banned Russian companies from paying overseas shareholders, foreign investors who hold tens of billions of dollars' worth of Russian stocks and bonds have been stopped from selling those assets.
Many wealthy Russians started converting their rouble into crypto currencies such as Bitcoin to get around sanctions; the EU is worried because many of the world's largest crypto exchanges are refusing to impose a blanket ban on Russian clients.
Meanwhile, Germany has ruled out sanctioning Russia on its export of gas and oil because of the effects it would have on EU.
This is mainly due to the fact that EU imports a quarter of its oil and 40 percent of its gas from Russia.
Sanctioning Russia would mean Europe will have to brace up for a very cold winter. This is tantamount to shooting self in the foot.
British airlines been banned from Russian airspace or landing at Russian airports
Recently the US, the United Kingdom (UK) and the European Union (EU) took the Russia/Ukraine conflict to the United Nations (UN) to discuss a way forward, and 141 nations out of 193 member states voted for the resolution, 35 abstained and 5 voted against.
NATO's wish would have been to throw Russia out of the five permanent members, but unfortunately they can't due to the founding document of the organisation that was established after World War II, that states that the UN Charter cannot oust one of the five permanent members even if the state violates the body's fundamental principle of not resorting to violence to resolve a crisis as Russia stands accused of doing.
Source - The Herald
All articles and letters published on Bulawayo24 have been independently written by members of Bulawayo24's community. The views of users published on Bulawayo24 are therefore their own and do not necessarily represent the views of Bulawayo24. Bulawayo24 editors also reserve the right to edit or delete any and all comments received.