Opinion / Columnist
Zanu PF is blatantly rigging by election, forewarning of 2023, and none of Chamisa's strategies are working
27 Mar 2022 at 11:09hrs |
Views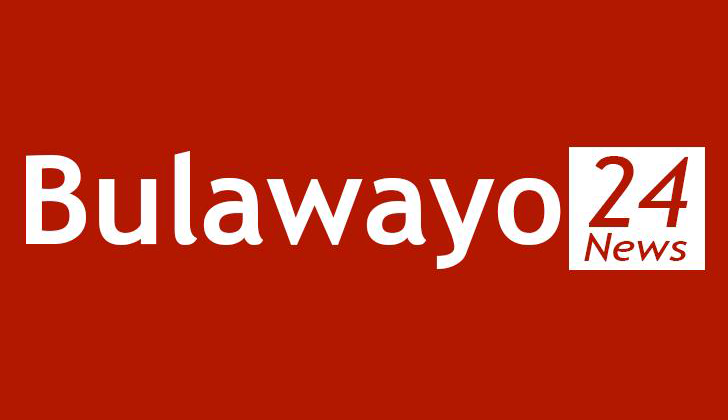 Zanu PF is rigging these by-elections; none of Nelson Chamisa's "winning in rigged elections strategies" are working.
"Saturday's by-elections could be reduced to a sham after it emerged Citizens Coalition for Change (CCC) polling agents are withdrawing their participation after receiving unspecified threats," reported Bulawayo24.
"We are getting a worrying trend with regards to our polling agents. Particularly you go to Marondera East, Murewa South and also Mwenezi South, where we are having our polling agents being intimidated to an extent that some actually withdrew out of fear and that culture of fear is going unabated," said Ellen Shiriyedenga CCC deputy secretary for elections.
Social media has been buzzing all day with reports of Zanu PF vote rigging and thuggery.
"Lawrence Primary School, Ward 23 of Marondera East our agents are being denied entry into the polling stations alleging that they're not registered with @ZECzim." Reads one tweet from @CCCZimbabwe.
"Zanu PF is busing voters in Harare East & Kwe Kwe Central" reads another tweet from the same source.
"In Ward 22 and 26 Chivi South, our agents including those who trained with ZEC have been denied entry" tweeted @advocatemahere.
"In Epworth @PoliceZimbabwe has chased away our agents manning Pamhandu p/s. We won't accept this! We urge citizens to be vigilant, we are here to defend our vote" tweeted Gift Ostallos Siziba, senior CCC leader.
How naïve, conceited, and arrogant! Zanu PF is blatantly rigging these elections and you continue with your grandstanding and posturing and yet are helpless to do anything to stop the rigging!
By participating in these flawed elections, CCC are giving Zanu PF legitimacy and thus perpetuating the corrupt and tyrannical Zanu PF dictatorship and the tragic human suffering that has brought.
Zimbabwe is in this economic and political mess because the nation has stuck with a corrupt and tyrannical Zanu PF regime, unable to remove it from office because the party rigged elections. The way out of the mess has been clear as day all along; implement the democratic reforms and curse ourselves of the curse of rigged elections and bad governance.
After 42 years of rigged elections, why is it that the penny has not dropped so we can finally see the sheer futility of participating in flawed elections to give Zanu PF legitimacy? This is the elephant in the room we have ignored for decades but must now address as a matter of urgency – the country's stability and survival are at stake.
Zimbabwe has had many opportunities to implement the democratic reforms and end this curse of rigged elections and bad governance, the best chance coming during the 2008 to 2013 GNU. Alas! The nation was wasted everyone one of these chances!
During the 2008 GNU, the task of implementing reforms fell on Morgan Tsvangirai and his MDC friends, including Chamisa and the other CCC leaders. The late Robert Mugabe bribed the MDC leaders with the trappings of high office and with their snouts in the feeding trough they forgot about the reforms.
SADC leader advised MDC not to participate in the elections without the reforms and the advice fell on deaf ears – ears stuffed full of the gravy train good living. Indeed, Zanu PF has offered a few gravy train seats to entice the opposition to participate in the flawed elections; MDC/CCC have found the bribe irresistible.
Zanu PF has 2/3 majority in parliament already and does not need to win any of the 28 seats at stake in today's by-elections. The blatant cheating and wanton violence are just a foretaste and forewarning of what is coming in the 2023 elections when the party has a lot more at stake and if its hold on power should be threatened.
It is clear we are not going to stop Zanu PF rigging the 2023 elections especially when the party knows that CCC and the other opposition are hell bent on participating to guarantee Zanu PF legitimacy. The real challenge is make sure every Zimbabwean out there knows the sheer futility of participating in these flawed elections and why people like Chamisa and his CCC friends are participating out of greed.
Ordinary Zimbabweans must stop participating in these meaningless elections and demand the implementation of reforms before elections. Enough is enough!
The 2023 elections must be declared null and void and Zanu PF must not get legitimacy. Zimbabwe must implement the democratic reforms and cure ourselves of the curse of rigged elections and that must start with denying vote rigging Zanu PF legitimacy.
Source - zsdemocrats.blogspot.com
All articles and letters published on Bulawayo24 have been independently written by members of Bulawayo24's community. The views of users published on Bulawayo24 are therefore their own and do not necessarily represent the views of Bulawayo24. Bulawayo24 editors also reserve the right to edit or delete any and all comments received.