Opinion / Columnist
Zanu PF rigged by elections, a foretaste for 2023: CCC will participate and complain as 'sore losers' - set template
31 Mar 2022 at 08:25hrs |
Views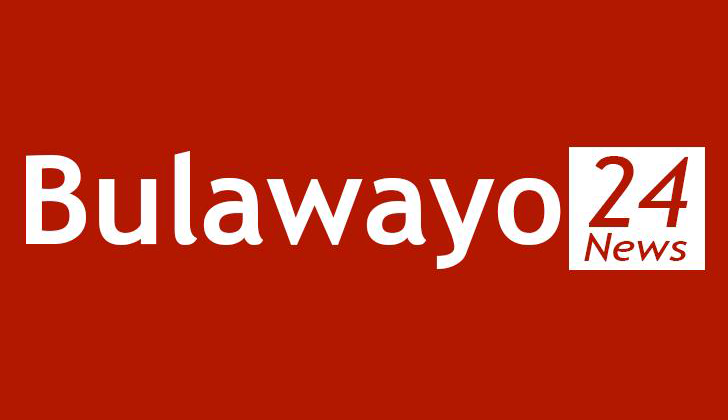 In the 2013 harmonized elections Tendai Biti was the MDC-T candidate for Mount Pleasant, Harare constituency. On voting day, he witnessed youths being bused in to vote; they were clearly from outside the constituency and failed name even one Street in Mount Pleasant. The bused in youths can be seen in the video leaving the polling station in a huff with their faces covered. They clearly did not want to be identified.
The video of the Mount Pleasant bused youths went viral; google "Tendai Biti witnesses vote rigging in Zimbabwe"!
The Mount Pleasant incident was not an isolated case, there were reports of blatant vote rigging up and down the country especially in the rural areas. The number of polling stations in 2013 was 9 000, an increase of 450% from 2 000 in 2008, and the opposition did not have polling agents at many of them because they did not even know they were there. Busing in voters and multiple voting was widespread.
Zanu PF went on to win the usual 2/3 plus majority in parliament and the presidency. The opposition won the remaining 1/3 or so of the seats and Tendai Biti was one of the winners.
There a mountain of evidence of Zanu PF's blatant vote-rigging of the 2013 elections, many people were disappointed that MDC did not challenge the results. The success of the court challenge depended on MDC rejecting all the local, parliamentary, and presidential election results on the basis the whole electoral process was flawed and illegal.
In the video above, Tendai Biti was fuming at the blatant cheating and, no doubt, would have challenged the result if he had lost the seat. When he realised that he had won the Mount Pleasant seat, he, no doubt, thanked the MDC staff, ZEC officials and his fellow electoral challengers for their professional contact throughout the election. He had won the seat and that was all that really mattered! He was not interested in challenging the bused in voters and other blatant flaws and illegalities.
Indeed, MDC leaders knew that with no meaningful reforms implemented first, Zanu PF will rig the elections and that their participating will give Zanu PF legitimacy. Still, they participated out of greed. They knew Zanu PF would give away a few gravy train seats to entice the opposition to participate to maintain the appearance these are democratic elections.
If the truth be told and it must be told, MDC leaders had failed to implement even one meaningful democratic reforms during the 2008 to 2013 GNU when they had the golden opportunity to do so for the same reason they are participating in flawed elections - greed.
The just ended 26 March 2022 by-elections once again produced a mountain of evidence of Zanu PF blatantly cheat and using wanton violence for selfish political gain. This was at odds with Chamisa's claim of having strategies to either stop Zanu PF rigging the elections and/or to win rigged elections. If the cheating and wanton violence were repeated in the coming 2023 elections, there is nothing to stop that happening, then Zanu PF will have yet another landslide victory.
It is therefore not surprising that Nelson Chamisa and his CCC friends have renewed their call for the implementation of democratic reforms before elections. Calls Zanu PF leaders and their apologies have dismissed with contempt.
"The abiding impression given by Chamisa's opposition was and is that when his party loses an electoral context, the electoral system is both unfair and rigged; that every state organ who has a contrary opinion is captured," argued Dr Masimba Mavaza in Zimeye.
"There is a grave concern about a man and his party who have no respect for state organs; a leader and a party who are worse than sore losers and who wants the world to believe that when they lose the whole state system must suffer denigration. How can such a man and such a party be entrusted to run a country and civil servants that he will not think twice of demeaning?"
Chamisa and his MDC/CCC friends are sore losers of the worst kind, they dare not boycott elections to demand reforms since they are the ones who wasted the opportunity to implement reforms. So, they are participating in flawed elections only to give Zanu PF legitimacy and when they dare complain elections are rigged, they are ignored because everyone knows they participated out of greed and knowing the process is flawed.
The worst losers here are the ordinary Zimbabweans who have risked life and limb to elect MDC leaders on the understanding they will implement the democratic reforms and cure the nation of the curse of rigged elections and bad governance. MDC leaders got into power but sold-out; they have not only failed to implement even one token reform but are now the ones giving Zanu PF legitimacy and perpetuating povo's suffering!
The people of Zimbabwe must now wise up and realise MDC/CCC leaders have sold-out, or the nation will never ever get out of this mess! Never ever!
Every thinking Zimbabwean out there should hang his/her head in shame to see the tragic human suffering in the country all because we, Zimbabweans, has failed to govern ourselves.
Zanu PF rigged the March 2022 by-elections, a foretaste of worse to come in the 2023 harmonised elections. CCC will participate in the flawed elections, give Zanu PF legitimacy and complain as "sore losers" to a set template. The challenge is to end this insanity!
Source - zimbabwelight.blogspot.com
All articles and letters published on Bulawayo24 have been independently written by members of Bulawayo24's community. The views of users published on Bulawayo24 are therefore their own and do not necessarily represent the views of Bulawayo24. Bulawayo24 editors also reserve the right to edit or delete any and all comments received.