Opinion / Columnist
Matabeles reject Zimbabwe unitary state through election boycott
03 Apr 2022 at 10:21hrs |
Views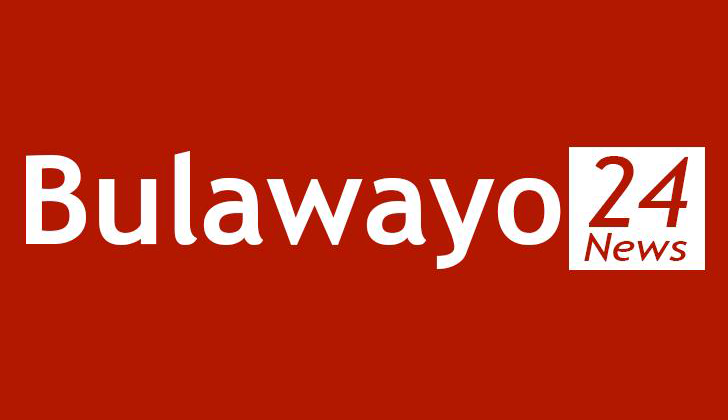 Through the boycott of the recent voter registration and by- election boycott, the the people of Matabeleland especially the youth, have ditched the oppressive Zimbabwe unitary state for the Republic of Matabeleland. This is a hard pill to swallow for ZANUPF and it's copycat CCC as custodians of Shona supremacy.
While people of all ages who are eligible to vote registered in their large numbers in Mashonaland to vote in the by- elections and 2023 Zimbabwe harmonised elections, the opposite happened in Matabeleland. There was a serious voter registration apathy. Matabele masses especially the youth have ignored mobile voter registration stations put up by Zimbabwe Electoral Commission. As if that was not enough, many Matabeles who are registered voters boycotted the by- elections. The majority of the people who voted in Matabeleland are Shona deployees of the 1979 Grand Plan and its reviewed MDC version.
ZAPU described it as a "major concern". MDC T said it was "deeply concerned about the voter registration apathy in Matabeleland". Even Tshinga Dube, former ZANUPF MP for Makokoba spoke about it, " the problem is that people get to the extent of giving up when things are not going well for them", he said. Yes the Zimbabwe elections have failed to bring change in Matabeleland for the last 43 years. There is no reason why they must continue participating in the same useless process again and again. Besides, Matabeles are reminded that they are not Zimbabweans and threatened with second Matabele genocide everyday.
In politics where even silence speaks louder, boycotting of Zimbabwe elections by Matabeles of all ages, especially the youth, in the whole of Matabeleland territory, sends a chilling political message to the the Shona supremacist government of Zimbabwe and the main opposition party, CCC, which also drives Shona supremacist agenda.
Through election boycott, the people of Matabeleland have rejected wanton killing of innocent Matebele civilians through genocide, have rejected Shona tribal oppression, rejected Shonalisation of Matabeleland, have rejected Shona leaders from Mashonaland who have a DNA of corruption and theft, have rejected tribal segregation, have rejected slavery in Zimbabwe, have rejected poverty, have rejected economic failure and political chaos associated with Shona supremacist government of Zimbabwe, have rejected the unitary state of Zimbabwe and embraced the restoration of Matabeleland state that will join the family of nations as The Republic of Matabeleland.
The ZANUPF led government of Zimbabwe and its copycat, CCC, are too scared to talk about it. Chiwenga of ZANUPF would rather say, "God bress Phumura, God bress Bhuruwayo" . Not to be outdone Nelson Chamisa would rather shout, "Tshorotsho siyarithanda". But Matabeles are not that gullible to fall for false love messages by Zimbabwe politicians that come on the eve of the elections.
In Mashonaland there are two reasons why Shona people vote. That is, to maintain the status quo if you are ZANUPF or regime change that is if you are CCC. By and large ZANUPF and CCC are two sides of the same coin. Leaders and followers of the above Shona supremacist projects support the genocide, tribal oppression, Shona hegemony, abuse and tribal hate against Matabele people. Through deception and lies Matabeles are made to legitimise their own tribal oppression at the hands of the said Shona supremacist political organisations.
One example out of many is when Mr Mnangagwa threatened to cut short the lives of all Matabele people who are calling for the restoration of Matabeleland in a rally in Mashonaland. All Shonas gave Mnangagwa a deafening applause, danced and celebrated his dangerous genocidal hate speech. All Shona controlled human rights groups, church organisations and civic groups who usually make noise when one Shona is abused went into silent mode, the same way they did during Matabeleland genocide.
The CCC which pretends to be fighting for the rights of all people in Matabeleland and Mashonaland looked on the other side because it was Matabeles that were threatened. We are also aware that when Mr Chiwenga threatened to crush CCC like lice, one person was killed by ZANUPF youth. CCC made a lot of noise but as soon as it was discovered that the the dead victim was Mboneni Ncube, a Matabele from Lower Gwelo, all the noise died down immediately because CCC and Shona people do not care about the death of any Matabele. Actually, it is a cause for celebration for them. Henceforth, the threat to terminate the lives of Matabeleland independence advocates was received with deafening applause, song and dance by Shona people.
Politically alert Matabeles know that regime change in Zimbabwe that would put CCC in power would not bring any change in Matabeleland. CCC government will continue from where ZANUPF government left off as far as the oppression and murdering of Matabele people is concerned. They know that both ZANUPF and CCC must be kicked out of Matabeleland through Matabeleland restoration.
Zimbabwe elections are what we can call a "Shona supremacist's political trap" meant to catch Matabeles. Any Matabele who participates in them automatically legitimises the fictitious state called Zimbabwe, Shona supremacy, tribal oppression of Matabele people and all other political injustices against Matabele people. Out of 210 parliamentary seats in Zimbabwe Matabeleland is allocated only 38.
This means that even if all opposition parties from Matabeleland form an alliance and win all seats in Matabeleland territory, they will still need Shona parliamentarians to vote with them to get 2 thirds majority to be able change or amend the Zimbabwe constitution that bans restoration of Matabeleland state, installation of Matabeleland King and devolution of power.
We have to be honest here. No Shona will take away power from the hands of Shonas to free Matabeles from Shona oppression through a vote. Instead CCC and ZANUPF Shona MPs will put their differences aside and unite to vote against to save and maintain Shona supremacism over Matabele and win with more than 2 thirds majority. After which they will hold wild parties to celebrate like they did during Matabeleland genocide when Matabeles were being slaughtered like animals.
Remember, groans of people suffering in Matabeleland is cause for celebration and joy in Mashonaland. It has been like that for 42 years and it is not about to change.
Where the Zimbabwe government cannot use Zimbabwe National Army 5th Brigade to depopulate the people of Matabeleland they use statistics.
2012 enumeration exercise conducted by Zimbabwe National statistics Agency put City of Bulawayo population at 653 337. This number which showed a drop from 676 000 as per 2002 census and no growth of population in Bulawayo since 1992, was disputed by the Bulawayo City Council (BCC). It then took a bold step and conducted its own census in the high density suburbs. Despite the fact that the BCC census excluded the Bulawayo CBD and low density suburbs, the number was 1 124 368. So the population of Bulawayo was deliberately and scandalously cut down by half by the Zimbabwe Statistic Agency! How many other areas in Matabeleland were affected by this scandal and Why?
a) resources from central government are rolled out according to the population, clearly the numbers are manipulated in Matabeleland so that developmental projects in Matabeleland are underfunded to marginalise Matabeles
b) parliamentary seats are are allocated according to population so enumeration results in Matabeleland are cooked so that Matabeleland gets a few seats in the Zimbabwe parliament both upper and lower house. Population numbers are raised in Mashonaland to boost Shona majority in Parliament.
c) delimitation requires population and the number of people registered to vote
d) majority/ minority status of a tribe/race is measured through population. So the Zimbabwe government cuts down the population numbers in Matabeleland to maintain Shona supremacism and tribal oppression of Matabele people using majority status. Any Matabele who enters Zimbabwe elections walks into a well prepared trap.
The future belongs to the youth. They are young, full of energy and enthusiasm. But the youth of Matabeleland do not see their future in the oppressive unitary state of Zimbabwe. They have expressed themselves loudly and clearly through recent election boycott.
The owners of the future have spoken. The young lions of Matabeleland have roared. MLO heard you. Your listening President, Cde Paul Siwela, heard you, Ulizwile. Silizwile.
A generation that does not entertain Zimbabwe political nonsense has arisen. They have correctly identified the Zimbabwe supremacist government as the source of their political oppression. It is this generation that will liberate itself and Matabele nation from Zimbabwe bondage and see the rise of the sleeping giant, Matabeleland that will join the family of nations as The Republic of Matabeleland. MLO's duty and Cde Paul Siwela's mandate is to give good guidance, assistance and supply all necessary revolutionary material.
Izenzo kungemazwi!
Israel Dube
MLO Secretary for Information and Public Affairs
Source - Israel Dube
All articles and letters published on Bulawayo24 have been independently written by members of Bulawayo24's community. The views of users published on Bulawayo24 are therefore their own and do not necessarily represent the views of Bulawayo24. Bulawayo24 editors also reserve the right to edit or delete any and all comments received.