Opinion / Columnist
Change in Zimbabwe is a big word and act
27 May 2022 at 06:48hrs |
Views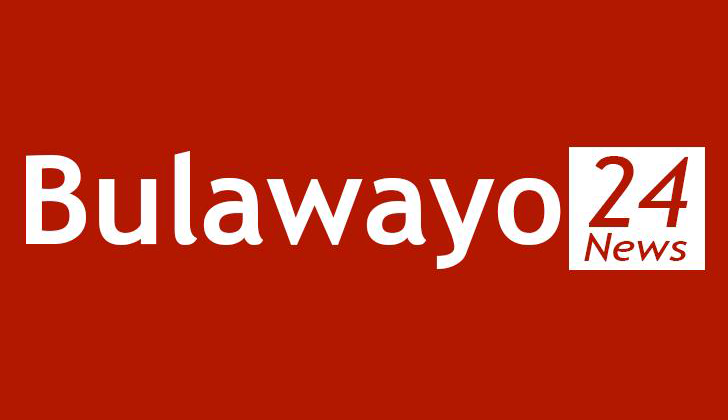 THIS country requires to make hard decisions and act in a radical manner for any sensible economic transformation to be upon us. However, we are expecting change of our economic fortunes using the same mindset, decisions and actions that have failed us for nearly four decades.
I look at the albatross on the ability of our country to deliver a remarkable standard of living using the lenses of West-imposed sanctions, governance of country, economic strategy, global goodwill, people or leadership, and country and corporate governance.
West-imposed sanctions
Change required to release Zimbabwe from the yoke of sanctions by the West, led by the United States, require such big decisions and actions by the general population.
It does not matter the West's rationality, reasoning, bully tactics and probably lack of due consideration of facts, the brutal honest truth is that the ultimate change they consider sufficient must exclude an entire generation in the ruling party as well as the battle-hardened war veterans from being part of the country leadership. That change "demand" may even be broader to include removal of the entire Zanu-PF from power.
Forget sanctions going due to opening up of democratic space even if it involves allowing opposition to hold an open rally at State House or at Sherwood block. It will not be enough. Let's not pin our hopes on reforms and good human rights record as significant change. We may complain, not like it, think its neo-colonialism, it's a unipolar world and so forth but to them the removal or radical transformation of Zanu-PF is the minimum standard.
Will Zanu-PF internally reform and remove itself from the grip of the old guard, war-time ideologies and war veterans to give leadership to new school members. It is not likely. The West, unfortunately, desires Zanu-PF and its ways delivered on a platter like that of the biblical John the Baptist.
Without such radical change the economy will scream, be a pariah to international capital, the attention we get from Bretton Woods institutions will either be lukewarm or non-existent, foreign direct investment will be in drips and drabs, tourism discouraged, currency will be in dire straits and generally people will suffer.
That change is difficult for the West to acknowledge because Zanu-PF still has substantial support in rural and peri-urban areas as numbers of the recent past by-election can readily show, apathy inflicts pain in opposition strongholds, the rural strategy of cells is a winner for the ruling party as opposed to photo opportunity campaigns for the opposition and that broadly Zimbabweans do not vote on issues.
Governance of the economy
For the economy to deliver a great standard of living and doing that mostly through creation of jobs require a mammoth change in mindset. This mindset change requires treating Zimbabwe as dead economically then set a strategy to win as a start-up.
Unfortunately, our country and economy leaders have a mind logjam. In fact, they are at the highest level of their incompetence. Their myopia in designing economic strategies is the incremental in agriculture, mining and tourism. They do not see an economy that is beyond natural resources.
This economy requires radical and disruptive innovation and economic transformation. For mining and agriculture to be competitive and cost effective the idea is for those industries to destroy jobs rather than create them through automatisation, robotics and artificial intelligence.
Even the bare minimum incremental innovation of value addition and beneficiation is escaping leadership. We are exporting extractions raw. The Zimbabwe Agenda for Sustainable Socio-Economic Transformation which was a great idea particularly on value addition was discarded due to the demise of the messengers. It became Zimbabwe is open for business and of late "Nyika inovakwa nevene vayo" the first mantra being defective because no one except looters believe the environment is conducive and the latter a perfect labyrinth as the country has no financial resources.
The main opposition does not seem to be in a hurry to sell its economic agenda to Zimbabweans, but to its inner core and likely to its "international" partners.
Without vote bleeding and change in the strategic governance of the country's economy, we are not going anyway anytime soon.
Goodwill
The first republic president Robert Gabriel Mugabe had no economic goodwill in the world at the end of his conflicted career, except in the eyes of Africans. But the Africans themselves lead countries that are basket cases and are perennially donor dependent. They are not of any useful economic traction. They are willing to dump fellow Africans at any such call from the West.
The change to President Emmerson Mnangagwa was bold, courageous and radical in 2017. We may need it to change economic fortunes, but we have no spine as a people.
Unfortunately, the second republic spectacularly lost the great goodwill at the start of the second republic through crony capitalism, questionable appointments, corruption, economic mismanagement and as tough as it may be to accept, it also did not become the vital cog of Western whims and caprices.
To recover this world goodwill, both east and west, requires nothing less that change of mindset, people, system of governance, skillset and structuring of government.
The is not a small change of things because with change comes wealth transfer. The current owners of wealth will fight to the bitter end to preserve privilege.
People
When we have a country that for more than two decades has failed to manage a currency, exchange rate, inflation, interest rate, trade, budget and taxes, we do not need more to show that the people have failed.
The bold change required should not limit change to just the heads of Treasury and central bank. We must take bold decisions to put everyone from director to the top out of the way. It is the relics of these institutions purporting institutional memory that are resistant to change.
You have a city that cannot collect garbage, provide potable water, have functional traffic lights, let alone cut grass. The people have failed. The idea is to have a new start from director level to minister level and anything in between. Let's change the skills, abilities and knowledge matrix of people in our councils, not just to have exclusively politicians. The cities' rot is not limited to opposition and or ministry because the cities have been in perpetual decline for decades.
Our Parliament is dead except for a few who advocate for new laws and robustly question the Executive. The oversight role is near non-existent and from the silence of the majority therein maybe clueless. The change though must start at political party level. At the moment the three political parties in Parliament, one is holding on to history, the other to former student activists and lawyers while the other is holding on to nothing.
The radical change required is to increase the country's strength in diversity of skills, abilities and knowledge. We must have minimum hiring standards for the entire spectrum from wards to the President. That minimum is not easy for a country that rewards loyalty and charisma over character and competence.
Systems and structures of corporate governance
To nip corruption in the bud the government had no business in having the Public Entities Corporate Governance Act in its current form. The model of the Sarbanes-Oxley Act deters corruption. We need an Act that achieves two things, the first being personal liability beyond just criminal proceedings and second, "comply or else" framework not voluntary compliance. With these two changes we most likely would have had no directors across the board who ignore the Auditor-General reports. The country needs to strike fear in the hearts of bureaucrats.
This shift in corporate governance equally applies to private and public companies which requires radical changes to the Companies and Other Entities Act.
The same fear should be instilled in the hearts of directors and secretaries of ministries who are conveniently excluded from the current Governance Act yet they are the power behind boards and executives of State-owned enterprises.
This country requires to make hard decisions and act in a radical manner. Unfortunately, we are expecting change of our economic fortunes using the same mindset, decisions and actions that have failed us for four decades.
Source - NewsDay Zimbabwe
All articles and letters published on Bulawayo24 have been independently written by members of Bulawayo24's community. The views of users published on Bulawayo24 are therefore their own and do not necessarily represent the views of Bulawayo24. Bulawayo24 editors also reserve the right to edit or delete any and all comments received.