Opinion / Columnist
Chamisa's CCC lost all humanity in search of power
13 Jun 2022 at 17:55hrs |
Views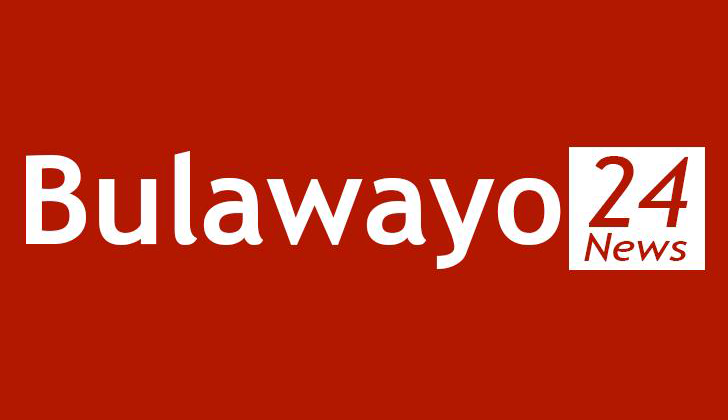 One of our fellow-citizen has lost her life being victim of a heinous crime and heartless violence at the hands of one whom she had, at one time, shared her soul with.
Moreblessing Ali had been dating a man half her age and theirs was a perfect love.
The sad death of Moreblessing Ali under what must have been the result of her subjection to barbaric assault under grievous circumstances calls for sobriety, if not utter reverence from all of us.
The loss of life can never be celebrated and the death of Moreblessing is a shocking loss.
What makes it a tragedy is the fact that the attention seeking CCC activist Job Sikhala went on an overdrive, turning this crime into a political issue.
It was as if Sikhala and Hopeless Chin'ono were praying for Ali's death so that they can go running to their sponsors and vilify Zimbabwe and Zanu PF.
Sikhala embarrasses all as a lawyer to be so much blinded by attention seeking and throw away all the legal ethics. He never waited for the case to be investigated.
Sikhala and Hopewell "Mbudziyadhura" Chin'ono blew their empty brains so loud crying Wolfe.
Yet, the death of Moreblessing is just a crime and not a political crime.
A political crime is any crime that is judged to have been committed in order to harm the state, state's government, or political system of a state or a political party.
The death of Moreblessing cannot be a political crime.
Crime is often the subject of media coverage, but not necessarily of political debate.
In Zimbabwe, however, crime is highly politicised and overly so by the MDC which has turned into several Cs.
Since the advent of MDC in 1999 the country has suffered a crime wave that caught the community by surprise and produced a climate of fear: they blamed the Zanu PF government for the epidemic' which they see as a problem of governance.
The same opposition party plays the "crime card" in every election.
We have seen traces spiral from spreading fear to media build-up, politicisation and over-politicisation of crime in Zimbabwe for the sole aim of demonising the country at the same time gaining sympathy from the international community.
Though it grew out of a specific set of circumstances, this over-politicisation tells of the opposition's political and existential anxieties about their future in a country they will never control.
They then build up a case for their failure to win elections by claiming that they have failed because they have been victimised.
The concept of political crime is constructed and mobilised by a milieu of complex factors and discourses including a politics of law and order, and international insecurity, combined with the vested interests and priorities of politicians, government officials, and policing authorities.
Sadly, the CCC with the help of Chin'ono have always amplified and reconstructed crime for political purposes.
These ludicrous accusations always surface during the times of elections.
This shows the challenges and future directions, including the impact of technology on new problems, and for transnational policing, such as the ease with which the Internet enables fake political crimes to be heralded across borders, and for electronic communications to be abused.
The substantive area of crime has increasingly become politicised, with new paradigms arising to challenge the traditional perspectives.
The system of Zimbabwean criminal justice is subjected to a great deal of attack.
Sikhala, among others, condemned the legal institutions without giving a shred of evidence. The belief in the ability to use laws and other techniques of social control to create chaos has made our laws to come under attack and has made the people to have no confidence in our police and our legal system.
Instead of serving as a panacea for man's ills, Sikhala's approach leads to increasing "over- criminalisation" and the belief in the perfectibility of "deviants" through the use of the social media.
Sikhala is a disappointment to the law as a lawyer himself and an insult to our legislative decorum as a legislator.
It's sad that he thinks like Chin'ono who clearly carries an "empty head".
The police, a state organ which is constitutionally endowed with investigative and law-enforcement authority, are in the midst of hunting for the suspect.
Yet Chin'ono, a Twitter journalist who is paid by the West to soil Zimbabwe, declares himself a judge a juror and an investigator.
Sikhala the alarmist, must be the one to tell Chin'ono that our priority is to give the police space and time to conclude their investigations and hopefully arrest the callous offender.
Equally important is to give descent space for the family to mourn their beloved in quiet dignity.
The CCC has shockingly violated both the principle of non-interference with police investigations and the decency to allow the grieving relatives the space to grieve under dignified circumstances.
Crime is often the subject of media coverage, but not necessarily of political debate.
In Zimbabwe, however, crime is highly politicised and overly so by the MDC which has turned into several Cs.
The CCC preposterously made highly inflammatory allegations, accusing the police of failure to arrest what they presumed to be a Zanu PF member kidnapping a CCC member in the name of and for Zanu PF. These serious allegations were spewed out without any substantiation whatsoever.
As we now know, according to police investigation, neither the deceased nor the victim are known to be linked to a political party.
There is a mystique and sacredness attached to the law and legal bodies which is in part due to the general public's lack of knowledge concerning the law.
The profession of law itself is numerous and powerful, and in most provinces it takes the lead.
The basic fact is that law and legal education are powerful and it has escaped the brains of Sikhala and Chin'ono.
Even if those involved were linked to two opposing parties, if hearts can cross party political boundaries to reach out in private love, the same hearts can transform into private hate and even private criminality against each other.
This appears to be a private love relationship that did not end well and escalated to a fatal ending.
Is this not the very hour that we should, as a people, put aside political differences and condemn crime and criminality with one unflinching voice?
The CCC has so degenerated to a level that its leaders do not even realise how it debases itself. This is one such occasion where this party has reacted in a most morally revolting manner.
CCC has pounced on the tragic loss of life not only to shamefully attack Zanu PF, but also members of the ZRP, men and women who must confront criminals, including armed robbers, while we all sleep.
Does this surprise us? Chamisa waited for Tsvangirai to die before he jumped to grab power. So they specialise in taking advantage during deaths.
CCC has also insensitively manipulated this most tragic death and used it as a video and photo opportunity in front of their masters in London and other Western capitals.
How monstrous can it get that at every turn a party that hallucinate about taking over power persistently uses the pain of fellow citizens as a way profiling itself in the eyes of those who fill their pockets?
Unfortunately, the sad case of Moreblessing Ali is not the first nor will it be the last to be brutally and immorally manipulated.
Look at how the agony of a Zimbabwean groaning under the pain of sanctions is ruthlessly exploited by CCC to garner illegal and dirty funding.
To say this is beyond the pale is an understatement.
There is a fundamental flow not just as shown by CCC's political and policy impotence, but in its crudely twisted morality.
This party has neither principle nor scruple. It is a yoyo entity that is programmed not just to pander to its neo- colonial masters but to do their biddings even at the vast of so much pain to fellow citizens.
CCC cannot be said to be a party that has lost its identity. It is a party that never had one. It is akin to a lethal drone that is controlled thousands of miles away to cause local destruction.
CCC is a party that reacts to challenges via an instinct to be melodramatic in the eyes of foreigners. This involves insulting their own country, its people, its institutions and its state organs.
What they do not know is that no one commands the respect of foreigners by being their robots at the expense of their national identity and dignity.
All that CCC is achieving is confirmation of Western stereotype that a white person must not waste time fighting an African.
According to them, just use the one African to do your bidding and the fighting.
The fact is that Western powers cannot do and say half of the things that CCC does and say against the state of Zimbabwe and its institutions or organs.
That will be naked racism. They have found a useful and wiling partner in CCC to do their bidding.
CCC louds itself as a party of constitutionalism. In its ranks are lawyers who either have no clue or do not care about governance and government, never mind how the state functions.
CCC makes gross allegations against the police. They want to lead the same police force that they abuse, a day after the general election!
They do not understand the practical operation of the concept of separation of powers. Neither do they understand the principle of holding their horses and allowing due process and police to conclude their investigations before they make frankly embarrassing and calamitous conclusions.
CCC's ctions amount to gross interference with police investigation. This is a signal of what our nation should expect if CCC were to get into power – non-respect of due process; abuse of the state organs; insensitivity to the pain of citizens and dancing kwasa-kwasa with national affairs while the West beats the drum.
Below we put the memo from the police on the disappearance of Moreblessing Ali:
MEMORANDUM
Subject: Murder as defined in section 47(1)(a) of the Criminal Law [Codification and Reform] Act chapter 9:23
This memo serves to inform the command that:-
1. Background of matter is that on the 24th of May 2022 at around 2000 hours the now deceased Moreblessing Ali and the complainant Kirina Mayironi NR59-064625D-59 both of Nyatsime location, Beatrice and employed by Chitungwiza Municipality as police officers were drinking beer at Chibhanguza Shopping Centre.
2. At around 2100 hours it is being reported that the now deceased and Kirina Mayironi walked out of the bar. Meanwhile, it is further alleged that Moreblessing Ali was approached by one only identified as Pias Jamba of plot 321 Dunnotar farm Beatrice. Jamba accused Moreblessing Ali that her dog was disturbing him.
3. The now deceased ignored Jamba and it did not go well with him and drew a catapult from his back pocket and mistakenly struck Kirina Mayironi on her chin with an unknown object.
4. Kirina Mayironi ran back into the bar to gain refuge and saw Jamba dragging Moreblessing Ali away. Kirina Mayironi was taken home by one Washington Mutsviri of Nyatsime location. Washington Mutsviri returned at Chibhanguza with efforts to take home Moreblessing Ali but could not locate her.
5. On the 25th of May 2022 and at around 1700 hours, Kirina Mayironi made a report at ZRP Haradge base Beatrice of a Missing Person of Moreblessing Ali and filed Assault charges against Pias Jamba.
6. A team of police officers drawn from ZRP Beatrice CID, DUB and CANINE was dispatched for search of the missing person. Searches at her residence as well as Chibhanguza shopping centre, nearby rivers and wells were conducted but all yielded to no avail.
7. Due to prolonged period Moreblessing Ali was not located, kidnapping allegations and investigations in a bid to account for the known accused person Pias Jamba were made and still is yet to be located and arrested.
NEW DEVELOPMENTS
On the 11th day of June 2022 police picked information from 857637N P/CST Abel Chayani of plot 227 Dunnotar farm Beatrice to the effect that Laina Mukandi NR 37-006001-N -38 aged 67 years of plot 321 Dunnotar farm, Beatrice had seen a suspicious sack containing a smelly substance in a disused well at her plot when she had gone to relieve herself at around 0600hours today.
A team from ZRP Beatrice attended the scene. On arrival Laina Mukandi led the team of four police officers being led by A/I Jumbe to the disused well.
Observations made
• The disused well is situated 40 meters due south of Laina Mukandi's homestead.
• The well is an unprotected and not built.
• A strong stench was emanating from the well.
• The team saw a white 50kg sack which appeared loaded with something floating in the well.
• In the same well a female human body part with breasts was seen floating on the side of the 50kg sack.
INVESTIGATIONS MADE
The following scenes of crime experts were called: CID branhes(Forensic investigations, Homicide, Studios, Law and Order, Scenes of crime, Chivhu canine, Support Unit.
The retrieved remains were positively identified by below mentioned close relatives as that of Moreblessing Ali who went missing on 24/05/22 at 2100 hours after having been assaulted and kidnapped by Pius Jamba, Ali Silence NR59-197047-Q-59 aged 24 years of house 20628 Unit B, Seke, Chitungwiza son to the deceased, Solomon Ali NR Not held aged 38 years of Chinhanga village, Chief Seke Chitungwiza who is brother to deceased, Yusof Andrea NR 59-092889A59 aged 36 years of 13354 Nyatsime, Beatrice who is cousin brother to the deceased.
The remains were placed in a white body bag and dead body box and conveyed to Chitungwiza General Hospital mortuary for post mortem. Vazet2000@yahoo.co.U.K.
Source - The Herald
All articles and letters published on Bulawayo24 have been independently written by members of Bulawayo24's community. The views of users published on Bulawayo24 are therefore their own and do not necessarily represent the views of Bulawayo24. Bulawayo24 editors also reserve the right to edit or delete any and all comments received.