Opinion / Columnist
Zimbabwe should prioritise returnees in land allocations
17 Jun 2022 at 08:29hrs |
Views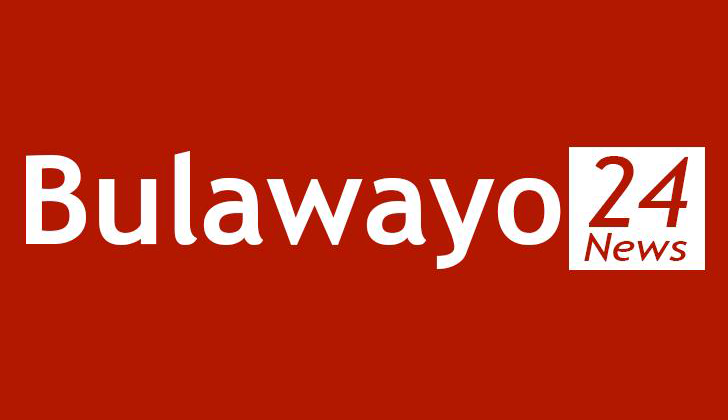 LAST week, I came across two seemingly unrelated media stories that forced me to consider the link between land governance in Zimbabwe and the migration crisis affecting Zimbabweans resident in neighbouring countries, especially South Africa.
The first article quoted President Emmerson Mnangagwa threatening to repossess underutilised farms from locals and absentee landlords and avail them to Zimbabweans in the diaspora.
Mnangagwa made the remarks while briefing government officials after touring the United Arab Emirates (UAE). He said Zimbabweans in the diaspora had shown interest in acquiring land for farming and residential purposes.
The second article unpacked the International Organisation for Migration (IOM)'s world media report which indicated that by the end of 2021, over half a million Zimbabweans had been forced to return home since the outbreak of the COVID-19 pandemic and the imposition of lockdown protocols.
The IOM report showed that Zimbabweans in South Africa suffered the brunt of their host country's lockdown measures which decimated livelihoods while excluding them from social safety nets. The IOM report emphasised that "most of the returnees were coming back to communities with limited means to cater for them".
The key takeaway from the President's remarks last week is the tacit admission by the highest office in the country that land for agricultural and residential developments is available and mostly underutilised. This admission is at variance with the lived realities and experiences of the common man in the urban streets and rural villages. Access to land remains problematic for the majority of Zimbabweans who fall into the low-income social group.
Given their prolonged absence from Zimbabwe and limited financial means, Zimbabwean migrants — displaced by COVID-19 lockdowns from South Africa and the recent xenophobic violence, are failing to access land for housing and livelihood purposes, spawning a growing, but hidden humanitarian crisis of returnees within rural and urban communities.
The returnees have limited information on opaque and often politicised procedures for accessing land in Zimbabwe, and cannot turn to the open market for land due to their limited resources and prohibitive prices.
The legal frameworks and procedures for accessing land are difficult to navigate for the ordinary citizen who lacks political connections or financial muscle.
While conceding that there is growing land hunger in both urban and rural areas of Zimbabwe, the urgent need for a roof over the heads of the returnees and their families, and the vulnerabilities as a social group displaced without notice or support, makes them a special case.
Decision-makers within government need to be reminded that Zimbabweans residing in neighbouring countries chose migration as a stepladder to better economic and social opportunities, and continued to contribute to the welfare of their families and prosperity of the nation through remittances.
The President's gesture to avail land to land-hungry Zimbabweans in the diaspora is a welcome move that needs to be applauded by all progressive Zimbabweans. The target group of his remarks though are well-heeled migrants, earning thousands of petrodollars in the oil-rich gulf country, the UAE and, therefore, can afford to access land on the market and inject capital in order to develop and fully utilise it.
The President should, therefore, direct his efforts at returnees who are already in Zimbabwe and are failing to access the same land from government and traditional leaders.
Zimbabwean migrants in South Africa are now confronted by radically changed circumstances.
Conservative estimates indicate that between two to three million Zimbabweans migrated to live and work in neighbouring countries with regional economic giant South Africa accommodating the biggest contingent. Relations between locals and non-nationals have been deteriorating over the past decade, with bouts of xenophobic violence erupting in low-income locations of major South African cities. Locals invariably blame an influx of Zimbabwean migrants which has heightened competition for economic opportunities.
It is pertinent to note that unlike their counterparts in the UAE, Zimbabwean migrants in South Africa have literally become persona non grata in South Africa and are being pushed back literally to retrace their steps home. They are caught up between a rock and a hard place as the social, political and economic conditions in their homeland has been deteriorating in their absence.
Given the dire state of our national economy, the policy options are constrained by lack of financial resources and that is the exact point that land as our most abundant resource comes into the picture. Land for agricultural and residential purposes is one resource that Zimbabwe has in abundance and can be leveraged to entice our diaspora back home.
What is required is a functional and transparent land market supported by pro-poor policies that democratise access to land for marginalised social groups.
These policies would ensure that citizens who need land for residential and livelihood purposes can easily access it, preferably at local government level.
Government must also consider dangling enhanced land and housing rights as a carrot. This can be achieved by consolidating the legislative framework governing land allocations into user-friendly and transparent procedures.
There is also need for a social land policy to benefit vulnerable groups who lack the financial clout to acquire land on the open market.
Without tangible guarantees of access to land for housing and livelihood purposes, Zimbabwean migrants will continue shunning making the return trip home with their families.
In conclusion, the primacy of housing and land rights cannot be overemphasised in contemporary Zimbabwe. Housing anchors persons, families and communities, ensuring security of persons and access to basic social services such as water and sanitation, education and health.
Human development and the enjoyment of basic rights is totally negated or compromised by housing and land legal frameworks and policies that do not respond to the needs and depravations of vulnerable social groups. It is such situations of protracted displacement, homelessness, squatting and informal housing that pushed millions of Zimbabweans to skip the country in the first place.
Source - NewsDay Zimbabwe
All articles and letters published on Bulawayo24 have been independently written by members of Bulawayo24's community. The views of users published on Bulawayo24 are therefore their own and do not necessarily represent the views of Bulawayo24. Bulawayo24 editors also reserve the right to edit or delete any and all comments received.