Opinion / Columnist
We Must all Condemn the Imprisonement of Mthwakazi Activists in Zimbabwe
25 Jun 2022 at 14:17hrs |
Views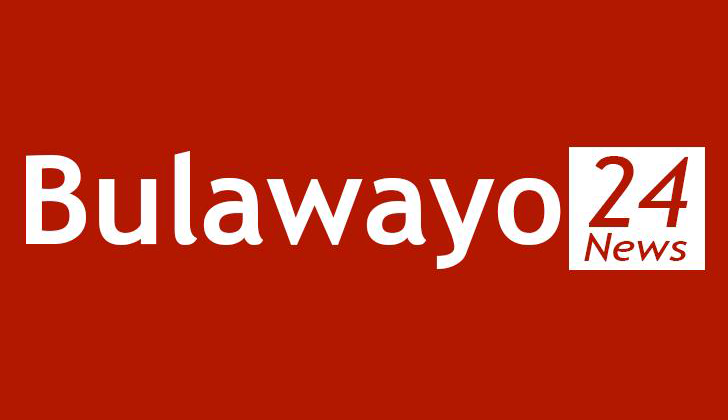 Greetings to all!
As I greet you all, I am saddened by the silence of all our people at the sentencing to long imprisonment of more than three (3) years recently of Mthwakazi activists by Zimbabwean authorities, simply for demonstrating. The implications are devastating to their families and the entire people of Mthwakazi, as their only crime was to protest for their human rights, identity, and dignity peacefully. Why then this deafening silence, which speaks volumes about who we are as people of Mthwakazi? Does this mean that the people of Mthwakazi no longer exist? Does their existence obey the laws of imprisonment and genocide? How do the people of Mthwakazi reconcile this naked violation of their rights to life and justice with the historical record (both oral and written) of their existence? Why is sovereignty of an imposed unitary state system of present-day Zimbabwe advanced as the defence against the violation with impunity of the human rights of the people Mthwakazi?
Any challenge to colonial boundaries at any time usually means either extending these boundaries by encroaching on neighbouring countries or bifurcating the existing unitary state into more than one new state. The pursuit of some form of a political structure that changes the form and structure of an existing unitary state is fraught with difficulties. In most instances, the groups that challenge the ruling regime usually arrive at such a juncture after genocide had been committed and demonstrable ethnic cleansing policies pursued by the ruling regime (such as those of the ZANU-PF regime) are seen and perceived to be inimical to the survival life chances of persecuted nationalities (ethnic groups) in areas such as language preservation, education, access to employment and contracts, distribution of land, and the like.
The pressure to re-arrange the unitary state invariably has been met with strong arm tactics from the former colonial powers, regional and the international community with vested interests. It is also met with plain rigid political thuggery from within the ruling regime of the country concerned that normally characterises long-serving dictatorships, aided by a compliant army and party that is dependent on political patronage. However, for the people of Mthwakazi, the past forty-two years have been anything but daily contact with various forms of genocide, ethnic cleansing, and internal colonialism from the ZANU-PF regime (in a way similar but different in form from the British colonialism).
Given the international crime of genocide and ethnic cleansing against the Mthwakazi nation by the ZANU-PF regime, the people of Mthwakazi must, out of necessity to survive remain true to their identity at all costs. In fact, the same impetus that led to the fall of external colonialism can be projected to serve as a basis to fight internal colonialism. For the peoples of Mthwakazi to do otherwise, would be equivalent to being led to the final slaughterhouse (final solution as in the case of the Holocaust) as evidenced during the 1982 to 1988 period when the ZANU-PF regime in conjunction with North Korea committed the abominable genocide in Mthwakazi. The fact that today the Mthwakazi activists have been sentenced to imprisonment of up to three (3) years in prison simply for protesting, represents a clear and ever-present danger that genocide shall be unleashed yet again on the people of Mthwakazi. There can be no doubt that Zimbabwe is ruled by conspiracy characters whose penchant for lies always conceals and covers their tracks and evil deeds which are driven by the laws of slander, political manipulation, conformity, and rule by conquest.
While Zimbabwe has continued to hold elections, the ZANU-PF regime has ensured that there is virtually no level playing field other than the rule by conquest over the people of Mthwakazi. Given the 1979 ZANU-PF document and the level of highly intimidatory and questionable (corrupt) practises on election rolls, the fact that it has always won is a serious non-event. After all, the level of intimidation by party thugs, the use of donated food aid as a political weapon, physical assaults on independent candidates, and the legal hurdles experienced by those interested in the formation of new parties ensures that multiparty democracy remains a convenient slogan for the ZANU-PF regime, and never an objective to be realised.
In Zimbabwe, democracy is simply "single-party-participatory democracy" whatever that means! Under this perverse view of democracy, only members of ZANU-PF, acting in accordance with strictly pre-determined guidelines issued by the Politburo can enjoy some form of "democracy". This distorted view of democracy does not allow for dissent by the people of Mthwakazi without severe and sometimes fatal consequences. Thus, the concept is akin to that of ZANU-PF rights (closely related to authoritarian rights) and yet so far from widely understood and clearly much more appealing view of democracy - individual choice, individual responsibility and rights embedded in the individual.
Furthermore, in Zimbabwe, the difference between ZANU-PF party rights and individual rights is that other national and ethnic groups have no clear and unimpeded guaranteed avenues for redress against ZANU-PF tyranny and genocide. For example, the North Korean-trained Fifth Brigade which perpetrated genocide in Mthwakazi was granted immunity against prosecution and all the prominent figures from that Brigade, subsequently won promotion for "thorough work" in Mthwakazi. In many African countries, perpetrators of genocide can still be chosen by their fellow despots to be Chairman of the African Union (AU). The survivors of the ZANU-PF genocide and ethnic cleansing have no legal recourse in Zimbabwe for restitution claims for the loved ones butchered for no other reason other than belonging to the Nguni, Kalanga, Sotho, Venda Nambya and Tonga language groupings. If the standards that were applied in the case of Bosnia and Rwanda were to be applied to the case of Mthwakazi, ZANU- PF would not exist as its kingpins would be tried for crimes against humanity. The fact that a few of these perpetrators now claim that they did not know strikes us as an act of double cruelty. They knew, they remained silent to this genocide, and used the government-controlled media to portray innocent victims of the Fifth Brigade as "dissidents" despite evidence to the contrary.
It is therefore in terms of the above, that the objective for the people of Mthwakazi must be independence (exit) from the present imposed colonial unitary system (boundaries) of Zimbabwe by forming a different state of Mthwakazi based on pre-colonial boundaries as a fully-fledged member of the United Nations. Such a state will comprise the historic indigenous boundaries and current Mthwakazi regions.
The people of Mthwakazi reserve the right to self-determination under international law. Like many peoples of the world who have been subjected to various despicable forced unitary systems such as Zimbabwe, the people of Mthwakazi have the right to strive for a just and good society based on democratic principles, openness, and equality in the ways they see it. If Mthwakazi did not exist, why then was it invaded by the British colonialists in 1893 and subsequently resisted by its people as evidenced by the battles of Mbembesi, Pupu, Gadade and others? Was it not the defeat of Mthwakazi from superior weapons during this invasion that led to its occupation through the instrument of the Matabeleland Order in Council of 18 July 1894 (Rule by Conquest), an instrument that was subsequently passed on to the ZANU-PF regime 87 years later in 1980? This is a historical record that does not obey the laws of the ZANU-PF regime and its interpretation or narrative. It is the people of Mthwakazi and nobody else, who were invaded and defeated by the invasion of the British colonialists.
Clearly, therefore, the people of Mthwakazi exist, and they need to reassert and liberate themselves from this tyranny and continued occupation. Those among the people of Mthwakazi who believe in Zimbabwean elections must stop lying to themselves and think again. As it will be remembered, is it not the same ZANU-PF regime that was able to dismantle and destroy ZAPU and ZIPRA, using its so-called legal instruments? Did ZAPU not have Members of Parliament in Zimbabwe who were continually harassed, arrested, and imprisoned under trumped-up charges during this process of destruction? What about ZIPRA – were its cadres not humiliated, arrested and others sentenced to death, while those perceived to be blue-eyed boys of the regime or sell-outs were promoted to various ranks as majors, captains, brigadiers, etc, simultaneously as the ZANU- PF regime was committing genocide, rape, torture, and disappearances against the people of Mthwakazi? Is it any wonder therefore that Mthwakazi activists have been sentenced to very long periods of incarceration of more than three (3) years simply for demonstrating? In the light of this historical fact, what makes those who want employment in Zimbabwe as Members of Parliament, Councillors, etc, think that they would be safe from being thrown into prison, destroyed, or made to run for their dear lives like Joshua Nkomo did, by winning a seat in parliament or in the local council?
As we condemn the sentencing to imprisonment of the Mthwakazi activists with the contempt it deserves, it is important to underscore that the experience of the people of Mthwakazi in present-day Zimbabwe represents an interesting case study. If they accept humiliation, subjugation, and domination then they are accepted as complaint slaves, but when they demonstrate for their human rights, they are condemned to unimaginable brutality and strangulation through imprisonment, torture, rape, death, and disappearances. Finally, it is the liberation and independence of Mthwakazi which is the only viable solution that can guarantee their humanity and unfettered survival and progress in their own
country.
I thank you.
Dr Churchill Mpiyesizwe Guduza
Source - Dr Churchill Mpiyesizwe Guduza
All articles and letters published on Bulawayo24 have been independently written by members of Bulawayo24's community. The views of users published on Bulawayo24 are therefore their own and do not necessarily represent the views of Bulawayo24. Bulawayo24 editors also reserve the right to edit or delete any and all comments received.