Opinion / Columnist
'End of an era': Joyce Kazembe retire from Zec
06 Jul 2022 at 11:21hrs |
Views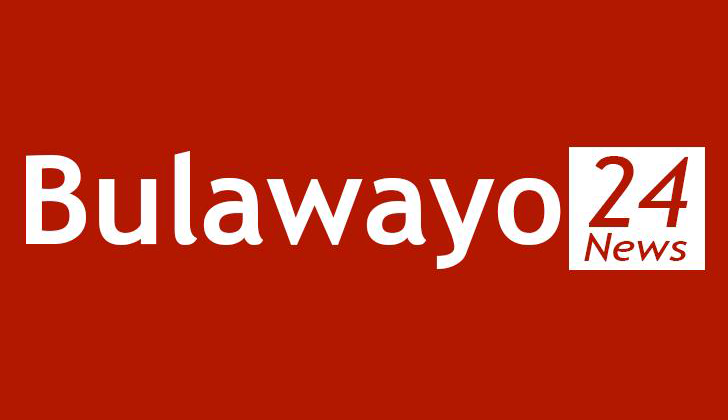 Kazembe is the giant of modern Zimbabwe electoral landscape. For many Zimbabweans, her retirement today after 27 years of uninterrupted service at Electoral Supervisory Commission now, Zimbabwe Electoral Commission (Zec) is a watershed moment. Much that has happened since has been a reaction against her collective responsibility, or an attempt to recreate it. Despite her exit excepted on July 6th, aged 73, the legacy of Kazembe's reign with the 'Old 'and 'New Order 'regime will indefinitely continue to shape her country profoundly, for better and, often, for worse.
No other Zec commissioner or chairperson of has presided over so dramatic six general elections (1995, 2000, 2005, 2008, 2013 and 2018), two presidential elections (1996 and 2002), two referandums (2000 and 2013) and numerous by-elections, a biometric voter registration and verification project and the implementation of polling based voting system.
Kazembe's departure and that of five other commissioners Daniel Chigaru, Sibongile Ndlovu, Netsai Mushonga, Dr Ngoni Kundidzora and Faith Sebata; the only candidate seeking re-appointment is Dr Kundidzora marks the end of former president Robert Mugabe's appointments to Zec. Mugabe's decision had been controversial. Amid opposition criticism of the then acting chairperson of Zec, the Mugabe presidency, Zanu PF numbers in the Parliamentary Committee on Standing Rules and Orders (CSRO), carried Kazembe's nomination when the National Assembly made its recommendation to the president in early 2016.
This system, described by Zimbabwean political science scholar the late Professor John Makumbe as a 'sophisticated franchise system' in one of his many humorous broadcast interviews, was key to keeping Kazembe at Zec for so long, regardless of calls for change.
During her time at Zec, she saw the electoral body through a meteoric fall and an ongoing storm of controversies. Kazembe herself transformed into a controversial figurehead for institutional feminism following her short stint as acting chairperson of Zec in early 2013, which became a seminal manifesto for women in leadership role with messianic words such as 'iron lady' being loosely thrown around until the appointment of Justice Rita Makarau. Zec, with Commissioner Kazembe as one of its most public faces, has weathered scrutiny over the bloody 2008 and 2018 general elections, the Chegutu West constituency debacle were the verdict shows that while the courts can hide the truth, it cannot erase it, tensions surround ongoing voter registration exercise with only 225, 596 new registrants for period January-25 June 2022 according to Commissioner Netsai Mushonga on Zec Voter Education programee on Classic 263 radio aired on 01 July 2022, and most recently documents leaked by the whistleblower Team Pachedu that revealed some of the commission's most toxic democratic arrangements. While the scandals have created a mixed legacy for the commissioner, her mark on the mandate of Zec – and the entirety of the electoral discourse – is undeniable.
However, the idea of a pre-Kazembe utopia is fiction. The fact is Commissioner Kazembe is a symptom, not the cause of Zec problems; she simply when along with what existed long before she appeared on the scene. Fixing the mess at Zec will take more than replacing her with alleged member of the the regime.
In addition, Zec with the help of those in power in the Executive and in Parliament will need to examine and repair the systemic faults with its electoral system in its entirety and implement reforms safeguarding the personal and political freedoms and free and fair democratic competition. Although the electoral body likes to think of itself as having escaped the clutches of public outrage after securing the retirement of six commissioners through the expiry of term by operation of the law, the truth is just like several other retirements, at Zec, the process will be reincarnated in the form of a partisan replacement.
Meanwhile, the issues at the root of lack of public confidence in Zec and public outrage are not likely to change following Kazembe's departure.
This is the 'end of an era'– and probably a good reason why Kazembe and others have to leave. Zec is needing to build the next public confidence boosting infrastructure, and that's a huge challenge ahead of the 2023 general election probably Zimbabwe's first 'Whatsapp election'.
She leaves behind Zimbabwe's 2023 electoral developments that highlight that the country's political landscape is in flux, undergoing polarisation and desperate for change. This political flux has been observed elsewhere in Latin America in recent years, with countries like Honduras, Peru and Chile also experiencing elections which saw the election of often left-leaning candidates outside of the political establishment. Such a result in Zimbabwe would confirm this trend and undoubtedly have a lasting impact on Zimbabwe's political and economic trajectory, as well as on inter-African relations.
I believe we have not heard the last of Commissioner Kazembe- a character that never ceases to amaze and confound me. A few months ago Kazembe and fellow colleagues from Zec were on Classic 263 radio on a UNDP sponsored programme.Then began the final moments of the Commissioner Kazembe's era, which she ensured would end 'historically' by admitting that she had visited Chegutu West after the 2018 general election and was told by the District Election Officer that MDC Alliance candidate Gift Konjana had won the election. A listener asked why Zec was allowing Honourable Dexter Nduna to continue to serve as Member of Parliament for Chegutu West when it was clear he had lost in the 2018 general election. Kazembe responded to what the courts have affirmed that Gift Konjana did not approach the Electoral Court within the stipulated timeframe therefore his late application was dismissed meaning the courts allowed Nduna to keep the seat. Now here is the bombshell. She further stated that she was actually the commissioner who announced the wrong result. On being asked why she did not set aside the result until she had, she failed to give a convincing explanation- only erupted in laughter. This can come across as begging for a 'last laugh' it makes Zec inaccessible and mysterious to voters. One thing l am certain is that she emerged damaged but unbowed...We could go on, but by now you get the drift- In doing so they may have made it a little more easy for politicians and the electoral body to rig elections. For now, though, Zimbabweans are desperate for the rule of law to prevail. As a result, at this pivotal point in our history, President Emmerson Mnangagwa and the CSRO, face a crucial choice: embrace the solutions to the Zec crisis or succumb to moral partisan politics disadvantaging voters by 'design or omission'.
Farai Chirimumimba is a freelance journalist-Democracy, Elections and Gender Issues.
Source - Farai Chirimumimba
All articles and letters published on Bulawayo24 have been independently written by members of Bulawayo24's community. The views of users published on Bulawayo24 are therefore their own and do not necessarily represent the views of Bulawayo24. Bulawayo24 editors also reserve the right to edit or delete any and all comments received.