Opinion / Columnist
Why MDC/CCC participate in flawed elections to give Zanu PF legitimacy in an open book - read it for yourself
13 Jul 2022 at 20:01hrs |
Views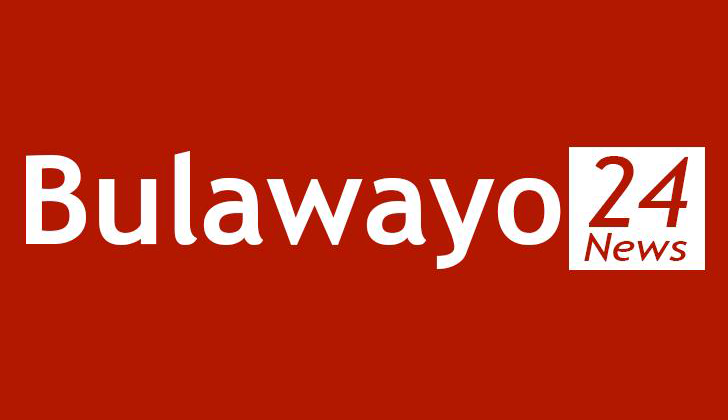 "Electoral watchdog, the Election Resource Centre says Zimbabwe's total eligible voters should hover around eight million, meaning that nearly three million people are not interested to vote," reported News Day.
"A graphic report produced by ERC this week revealed that opposition strongholds such as Harare and Bulawayo have the least number of potential voters registered to vote in the 2023 elections compared to rural constituencies.
"According to the Zimbabwe Electoral Commission (Zec), only 5 804 975 people are on the 2023 voters roll, a 2% increase from the 2018 figure of 5 695 706 registered voters.
"Zec has promised to introduce more voter registration blitzes."
There are four key points to be noted from the News Day report:
1) There are three million plus Zimbabweans in the diaspora that Zanu PF has denied the vote because "the West imposed sanctions on Zanu PF leaders" explained Patrick Chinamasa, Zanu PF acting spokesperson last June. Of course, it is a feeble excuse; why should the Zimbabweans in the diaspora be denied their fundamental right to a meaning full vote over something nothing to do with them. How can these elections be anything but a farce, if three out of eight voters are denied the vote?
2) Past experience teaches us that the voter registration blitz ZEC will carry out in the coming months will just be mudding the waters, all the new registrants will be duplicates, fictious voters, etc. to benefit Zanu PF. ZEC will never produce a verified voters roll, if you are going to use the voters' roll as one of your key tool to rig elections, of course, you do not realise a voters' roll. ZEC has never ever produced a verified voters' roll although this is a legal requirement. How can these elections be anything but a farce, if there is no something as basic as a verified voters' roll?
3) Come rain come high waters there is one thing one can say with 100% certainty - Nelson Chamisa and his CCC friends will participate in these farcical elections. Ever since the 2008 to 2013 GNU it has become clear that MDC leaders do not real care about implementing the democratic reforms and end the nation's curse of rigged elections and bad governance. All they real care about is participate in these farcical elections, give Zanu PF legitimacy for a share in the spoils of power. Why?
The answer to all the three questions above is any open book, one has only to open their eyes and read it for oneself!
"Mazivanhu eMDC adzidza kudya anyerere!" (MDC leaders have learned to enjoy the trappings of power and will never rock the boat!) boasted Zanu PF cronies when asked why Morgan Tsvangirai and his MDC friends were not implementing the democratic reforms during the 2008 to 2013 GNU.
Of course, the Zanu PF cronies were right and, most importantly of all, time has proven them right! MDC failed to implement even one democratic reform in five years; not even the relentless nagging by Sadc leaders to implement reforms was able to get MDC to budge and implement even one token reform.
Sadc leaders told Tsvangirai and company to their faces "If you go into the elections next month (July 2013), you will lose. The elections are done!" in a last-minute desperate attempt to get the 2013 elections postponed until the reforms are implemented. MDC leaders ignored the stain warning; they were not going to rock the boat - period!
Sadc leaders finally got the message and thrown in the towel. They reverted to their default position of supporting Zanu PF by endorsing the rigged elections giving the regime legitimacy!
The real tragedy for Zimbabwe is that many Zimbabweans out there have yet to realise that MDC/CCC are now working for Zanu PF and will never implement any meaningful reforms and rock the boat! Never! MDC are selling this nonsensical oxymoron of "winning rigged elections" as cover for giving up on implementing reforms and the naïve and gullible public have swallowed the bait, hook and sinker!
There is no denying that Zimbabweans are desperate for meaningful political change that will end the curse of rigged elections and bad governance. The decades of corrupt and tyrannical Zanu PF dictatorship has left the nation in economic ruins and millions living in abject poverty. The tragedy is the people will wait in vain for CCC to deliver the change and all because the people themselves refuse to acknowledge the political reality - MDC/CCC has stopped pushing for change a long time ago.
Source - zsdemocrats.blogspot.com
All articles and letters published on Bulawayo24 have been independently written by members of Bulawayo24's community. The views of users published on Bulawayo24 are therefore their own and do not necessarily represent the views of Bulawayo24. Bulawayo24 editors also reserve the right to edit or delete any and all comments received.