Opinion / Columnist
'ED is Zanu PF's 2023 presidential candidate' Chiwenga (grudgingly) endorsed - which Zanu PF rigging to guaranteed legitimacy, t
23 Jul 2022 at 20:52hrs |
Views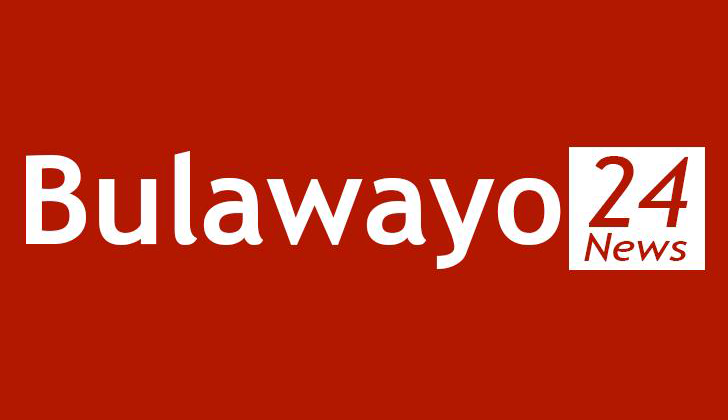 The 2017 military coup that removed the late Robert Mugabe from office was about power and not good governance, as the coup plotters' spin-doctors would have us believe. Each and everyone of the coup plotters got a share of the spoils; Emmerson Mnangagwa became State President, Constantino Chiwenga who was the Army commander who gave the illegal coup order became VP, the other senior Army officers who carried out the treasonous order Perence Shiri and Sibusiso Moyo became Ministers, etc.
It was widely believed Mnangagwa and Chiwenga had agreed the former will serve one presidential five-year term and then hand over power to the later. The rivalry between the two gentlemen for control of the party, Zanu PF, has been the backdrop of the endless political machinations in the party, Army and government as each fought for dominance.
Zanu PF is heading for an elective congress this year and Mnangagwa has already made it clear he intends to stand as the Zanu PF presidential candidate in the 2023 elections. There has been mounting public pressure from some within the party for him to honour the rumoured agreement to step down after one five-year term.
"As we move towards next year's harmonised elections, let it be known by everyone that our Presidential candidate is President Mnangagwa," VP Constantino Chiwenga told a party rally in Chimanimani also attended by Mnangagwa on Friday.
Whether or not Mnangagwa and Chiwenga ever agreed on a succession matrix is a moot point, what is crystal clear is both men are as keen as mustard to stay in power. Indeed, they keener now than back in 2017; the former has tasted absolute power and is hooked and waiting to take over has made the later hungrier than ever.
In the wake of the November 2017 military coup, Mnangagwa and his coup partners promised "free and fair elections". It was just a gimmick; the thugs had risked all to secure power just eight months earlier they were not going to risk losing it in a free and fair election!
Those who believed Mnangagwa and company would keep their promise to hold free and fair elections in 2018 were naïve and should have learned their lesson. It is foolish for anyone to believe the 2023 elections will be free and fair; particularly when the Zanu PF thugs have already learned they can rig the elections and get away with it, thanks to MDC's connivance.There is no denying that by participating in these flawed and illegal elections MDC/CCC have given the process some modicum of credibility and legitimacy. What is more, the MDC leaders themselves know this and yet continue to participate out of greed, as one of them confessed.
"The worst aspect for me about the failure to agree a coalition was that both MDCs (MDC N and MDC T) couldn't now do the obvious – withdraw from the (2013) elections," David Coltart wrote in his Book, The Struggle Continues 50 years of Tyranny in Zimbabwe. He was the MDC N Minister of Education in the 2008 GNU and is Treasurer General in the CCC.
"The electoral process was so flawed, so illegal, that the only logical step was to withdraw, which would compel SADC to hold Zanu PF to account. But such was the distrust between the MDC-T and MDC-N that neither could withdraw for fear that the other would remain in the elections, winning seats and giving the process credibility."Four of the main MDC factions plus three other opposition parties did come together to form the MDC Alliance before the 2018 elections and still they did not even consider boycotting the elections because greed – the same greed that had stopped them implement reforms during the GNU and forced them to participate in the 2013 elections – got the better of them.
The same greed is still ruling the MDC/CCC roost, the party is hell bent on participating in these 2023 elections regardless of the certainty of Zanu PF rigging the elections.
"We are certainly going to be launching the New Great Zimbabwe blueprint setting out our comprehensive policy alternatives that will set out a detailed plan on how to end Zimbabwe's international isolation as the government in-waiting," CCC spokesperson, Advocate Fadzayi Mahere announced this week.
The "New Great Zimbabwe blueprint" is CC's party's 2023 elections manifesto. CCC is hell bent on participating in these 2023 elections regardless of SADC, EU, etc. repeated advice not to participate without reforms and the party's own leaders confessing it is foolish to do so.
Zimbabwe is in this economic and political mess because ever since the country's independence in 1980 we have failed to hold free, fair and credible elections. We have been stuck with a corrupt, incompetent and tyrannical Zanu PF dictatorship that has rigged elections to stay in power.
The nation's concerted effort to end the Zanu PF dictatorship by electing MDC to implement democratic changes designed to stop Zanu PF rigging have come to naught because Zanu PF has bribed MDC leaders to forget the reforms in return for a share of the spoils of power.
The A1 reason why Zimbabwe has failed to end the Zanu PF dictatorship this last 22 years is our failure to recognise that MDC leaders were corrupt and breathtakingly incompetent. It is a crying shame that many Zimbabweans have no clue what constitute free elections and believe Chamisa's oxymoronic nonsense of winning rigged elections, even after 42 years of blatantly rigged Zanu PF elections.
Zimbabwe's present political system is so corrupt it cannot produce competent leaders. We need to implement the democratic reforms now more than ever to overhaul the system and get rid of both Zanu PF and the compromised opposition. We need to drain the sewage swamp and have a clean and fresh start.
Source - zimbabwelight.blogspot.com
All articles and letters published on Bulawayo24 have been independently written by members of Bulawayo24's community. The views of users published on Bulawayo24 are therefore their own and do not necessarily represent the views of Bulawayo24. Bulawayo24 editors also reserve the right to edit or delete any and all comments received.