Opinion / Columnist
'We're not far from Rwanda in 1994,' warned Biti. Because we're cursed with great man who're easily corrupted by power
30 Jul 2022 at 17:56hrs |
Views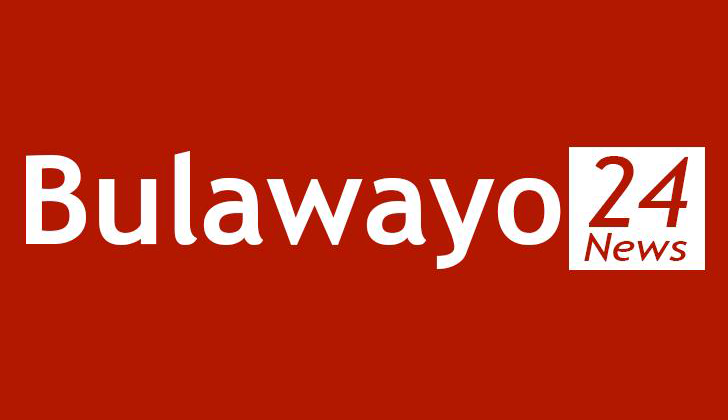 "He (John Kumalo) is a big man, in this place, your brother. His shop always full of men, talking as you have heard. But they say you must hear him at a meeting, he and Dubula and a brown man named Tomlinson. They say he speaks like a bull, and growls in his throat like a lion, and could make men mad if he would. But for that they say he has not enough courage, for he would surely be sent to prison.
. . . . Because the white man has power, we too want power. But when a black man gets power, when he gets money, he is a great man if he is not corrupt. I have seen it often. He seeks power and money to put right what is wrong, and when he gets them, why, he enjoys the power and the money."
Cry, the Beloved Country. Alan Paton
Alan Paton hit the nail on the head right there. He was writing about South Africa but he might as well have been writing about Zimbabwe or any other African country. "Same shit different country!" to paraphrase a favourite Caribbean slogan. We in Africa are cursed with this "Big man who speaks like a bull, growls like a line and could make men mad if he had the courage. When he gets power and money, he is a great if he is not corrupt!" Alas, he is almost always corrupt!
"Politics, in Zimbabwe, is suffocating because it is politics of intolerance, durawalls and division," warned Tendai Biti, CCC MP for Harare East. He is just one of the many big man John Kumalo Zimbabwean aspirants strutting on one of his favourite stages, parliament.
"Where you have such corrosive politics Mr. Speaker Sir, it is difficult to come up with a common division. It is politics of hatred, exclusion, intolerance, and regrettably Hon. Speaker Sir, 42 years after Independence, that politics is entrenched."
"If you look at the hatred on social media Mr. Speaker Sir, if you look at some of the things that are said in this Parliament – the language of hatred is so entrenched.
"We are not very far from Rwanda in 1994. Mr. Speaker Sir, you know what happened in Rwanda in 1994. (Rwanda's 1994 Genocide claimed more than 900,000 lives.)"
What our strutting peacock did not say and never ever admitted is that he and his MDC colleagues had the golden opportunity during the 2008 to 2013 GNU to implement the democratic reforms and dismantle the de facto one-party dictatorship; the root cause of all the economic mess and political paralysis in Zimbabwe, he is wittering about each time he opens his mouth. Mugabe bribed the MDC leaders with the trappings of high office, and they threw all reforms out of the window.
The people of Zimbabwe have risked life and limb to elect Tendai Biti and company into power on the understanding the MDC would bring about the democratic changes to end the Zanu PF dictatorship, suffocating the nation. In the 22 years, 5 of which in the GNU, MDC has failed to implement even one reform. Not even one!
Indeed, the nation would not be messing around implementing reforms if Robert Mugabe and his Zanu PF cronies had not betrayed the nation after independence. Instead of honouring the independence struggle promise of freedom, human rights and justice for all, Zanu PF thugs imposed the de facto one-party with the disastrous consequences we see today.
Zimbabwe is blessed with rich agricultural land and excellent climate for growing crops all year round. The country was, during the colonial rule, the breadbasket of the whole Southern Africa region. Twenty years after independence Mugabe started seizing the white owned farms, often accompanied by gratuitous violence against the white farmers and their black workers. The seized farms were given to Zanu PF loyalists mostly.
Within ten years of the farm seizure, Zimbabwe's agricultural sector collapsed, never to recover, and took with it the economy. We are starving in the country which is for all practically purposes, is the Garden of Eden! A damning testimonial to Alan Paton's "when a black man gets power, when he gets money, he is a great man if he is not corrupt!"
Of course, our strutting peacock, Tendai Biti does not give a damn about the tragic human suffering resulting from the decades of Zanu PF gross mismanagement, rampant corruption and riotous lawless that have earned the country the failed state label. He would have implemented the reforms to end the dictatorship during the GNU, if he cared.
Indeed, Biti is already campaigning to win back the Harare East or some such seat in 2023 elections. He, like everyone else in CCC, is as keen as mustard to participate in next year's elections. Of course, he knows that Zanu PF is rigging these elections just as it has rigged other elections in the past and, most important of all, he knows that by participating CCC is once again giving Zanu PF legitimacy and thus perpetuating the dictatorship.
Biti and company are as keen as mustard to participate in flawed election to give Zanu PF legitimacy because Zanu PF is giving away a few urban gravy train seats. CCC are selling out the nation's opportunity to implement the reforms and end the curse of bad governance for 30 pieces of silver! And this has been going on for the last 22/42 years and counting for CCC/Zanu PF respectively. The same story of power, corruption, betrayal and heart-breaking human misery is being peated with sicken regularity in Africa.
Cry, the beloved country! Cry, the beloved continent of Africa!
Source - zimbabwelight.blogspot.com
All articles and letters published on Bulawayo24 have been independently written by members of Bulawayo24's community. The views of users published on Bulawayo24 are therefore their own and do not necessarily represent the views of Bulawayo24. Bulawayo24 editors also reserve the right to edit or delete any and all comments received.