Opinion / Columnist
'I am sending you to Pharaoh!' twittered Chamisa - being conned to believe the upstart is Moses!
22 Aug 2022 at 11:11hrs |
Views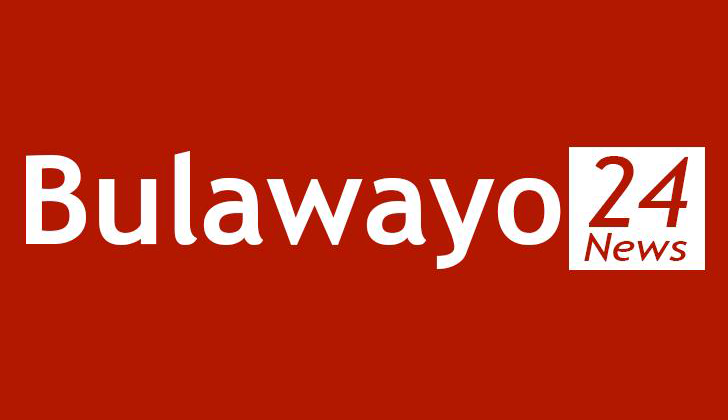 Referring to the biblical situation, CCC leader President Nelson Chamisa assured the nation of the anticipated freedom from Zanu PF repression.
"THE CRIES HAVE BEEN HEARD…
And now the cry of the Israelites has reached Me, and I have seen how severely the Egyptians are oppressing them. Therefore, go!
I am sending you to Pharaoh to bring My people the Israelites out of Egypt. Exodus 3:9-10.
Blessed sabbath beloved!
#Godisinit
," President Chamisa wrote on Twitter.
"If You are the Son of God," he (Devil) said, "throw Yourself down. For it is written: 'He will command His angels concerning You, and they will lift You up in their hands, so that You will not strike Your foot against a stone.' " Jesus replied, "It is also written: 'Do not put the Lord your God to the test.'" Matthew 4: 6 to 7.
Ever since its launch in 1999 the Movement for Democratic Change (MDC), rebranded Citizen Coalition for Change (CCC) in January 2022), the party's primary task was to delivery democratic changes, as the party's name implied, designed to end the Zanu PF oppression. In all these last 22 years, including the 5 years in the GNU when Zanu PF was forced by the SADC sponsored Global Political Agreement to accept reforms, MDC has failed to implement even one reform. Not even one!
Worse still, MDC has insisted in participating in these flawed and illegal elections giving Zanu PF legitimacy against advice from SADC, EU, IMF, etc. to implement reforms first.
The people of Zimbabwe have right life and limb to elect MDC into power, for the express purpose of dismantling the Zanu PF dictatorship and 22 years later find the nation in this sorry situation with the Zanu PF dictatorship untouched and being perpetuated by the very people send to dismantle it!
It is common knowledge that during the 2008 to 2013 GNU the late Zanu PF dictator, Robert Mugabe, bribed the entire MDC leaders with the trappings of high office, the limos, generous salaries and allowances, a US$4 million mansion for the late Morgan Tsvangirai, etc. In return, the MDC leaders forgot about implementing the reforms.
"Mazivanhu eMDC adzidza kudya anyere!" (MDC leaders have learned to enjoy the gravy train good life; [they will never rock the boat])! Zanu PF cronies boasted during the GNU when asked why MDC leaders were not implementing the reforms.
Indeed, it is for the same reason - greed, Zanu PF is offering a few urban gravy train seats as bait - that MDC/CCC leaders keep participating in these flawed elections.
Zanu PF is not just rigging the 2023 elections, it is blatantly rigging them. The party does not just have a loaded dice, it has a dice with 6s on all six sides! Of course, it is idiotic to bet against them failing to throw a 6!
Nelson Chamisa and his CCC friends are hell bent on participating in these elections knowing fully well that Zanu PF is blatantly rigging the elections. The regime is not producing something as basic as a verified voters' roll and still CCC are participating regardless. "God is in it!" Chamisa insists.
Yeah! But what about; "Do not put the Lord your God to the test"!
Anyone can quote the Bible and even claim to be divinely inspired. As much as Nelson Chamisa would like to claim to be the divinely inspired Moses, there is a mountain of evidence to show that he is not just a mere mortal but a devilishly inspired one. He is corrupt and breathtakingly incompetent.
And the people of Zimbabwe will never have a healthy and functioning democratic government without implementing the democratic reforms. Winning blatantly rigged elections is an oxymoronic nonsense, as nonsensical as betting against one throwing a 6 when the dice has 6 on all side.
If the people of Zimbabwe want to get out of this hell-on-earth Zanu PF has landed them in, then we must put our thinking caps on. A nation that can be so easily conned by an upstart masquerading as Moses, even after 22 years with nothing to show for it, has clearly stop thinking!
Source - zimbabwelight.blogspot.com
All articles and letters published on Bulawayo24 have been independently written by members of Bulawayo24's community. The views of users published on Bulawayo24 are therefore their own and do not necessarily represent the views of Bulawayo24. Bulawayo24 editors also reserve the right to edit or delete any and all comments received.