Opinion / Columnist
'Rascal Moyo is broke and is licking rogues who tried to kill him' - They're luring him back for a wallop!
24 Nov 2022 at 21:52hrs |
Views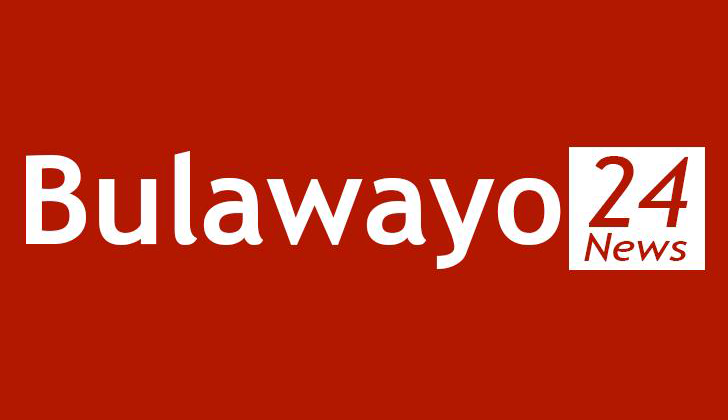 Ever since the day Professor Jonathan Moyo and Patrick Zhuwao penned off their letter accusing Mnangagwa and company for the 15 November 2017 military coup; many Zimbabweans have had a good laugh at the two rogues' expense. Of course, the letter was accusation masquerading as an apology, just as the November 2017 was a coup masquerading as a "military assisted transition"! No one was fooled five years ago, and no one was fooled now; this is what making it so hilarious! Zimvigil joined in the funny!
"In the pantomime now being played out in Zimbabwe, the re-emergence of the notorious rascal Jonathan Moyo comes as a Christmas gift for the Mnangagwa regime. Tired of exile and no doubt running out of money, he is begging to return to Zanu PF moneybags," wrote Zimvigil in their weekly article.
"Like a grovelling dog, he has been chased away by all factions in Zimbabwe, but needs must so he is licking the fists of the rogues who tried to kill him. Given the shortage of brain cells among the Zanu PF leadership, he will no doubt be allowed to slink back to a Zanu PF kennel.
"The Herald says Moyo and another exile, Patrick Zhuwao, have written an open letter to the party apologising for their ill-fated bid to block Mnangagwa's election in 2018, explaining that 'in their tormented state', they had hopped into bed with the opposition CCC."
Zanu PF has reportedly accepted the thinly disguised apology.
"This is the most welcome development. I salute the courage and candor coming from the two as penned in their joint letter. This is an endorsement of the sincere and visionary policies and programs espoused by President ED Mnangagwa, our ZANU PF Party leader," said Chris Mutsvangwa, Zanu PF spokesperson.
"His message and conduct is coming across as he strives to unify the nation and reaches out to the wider world. We say the more the merrier in the all-embracing tent of ZANU PF, the mass party of the Zimbabwe Revolution. All Zimbabweans are equal in their varied capacities and talents. Better we join all our minds and hands in the noble task of building a new Zimbabwe."
Endorsement of Mnangagwa's "sincere and visionary policies and programs". Even the two rogues must have laughed their heads off at that one!
As the Zimvigil rightly pointed out the two are broke, the looted wealth salted out of the country is running out. The two know that other Zanu PF thugs, from both Lacoste and G40 faction, are living in total comfort because they still have their position on the top table or have been put to pasture with a golden handshake. The two are hoping they too can be given a golden handshake, at least.
Of course, the two rogues are aware, as we all are, of Zimbabwe's deepening economic crisis. Mnangagwa's "Zimbabwe is open for business!" was a lead balloon that never took off. Zimbabwe was pariah state during Mugabe's days; known for the gross mismanagement, rampant corruption, lawlessness and rigged elections. The November 2017 military coup replace the dictator Mugabe with another dictator Mnangagwa; the country remain a pariah state closed to business.
Moyo and Zhuwao inspired by the "sincere and visionary policies and programs!" Yeah right! They are broke; they are not stupid!
Indeed, the worsening economic situation has made Mnangagwa as paranoid as hell; he knows that his failure to revive the Zimbabwe economy has emboldened the G40 leaders, they are itching to get back into power. Mnangagwa is a buffoon and no match for the "devil incarnate" Jonathan Moyo as Mugabe call him. However, the buffoon is ruthless; he will extend a welcome to the two rogues to lure them into a trap! The two will not know what hit them!
Zanu PF thugs did not invent the art of double talk to lure some one in and then wallop!
Following the November 2017 military coup it was Chris Mutsvangwa who assured Morgan Tsvangirai the coup leaders share power with MDC if they supported the coup. They did! Tsvangirai left his South Africa hospital bed in a huff, confident the good times of the 2008 to 2013 GNU were back again.
As soon as Mugabe resigned and the new regime had the international recognition and political legitimacy, Zanu PF dismissed MDC leaders with utter contempt. Tsvangirai died a "disappointed" man, Chamisa latter admitted.
Zanu PF did not invent the art of double talk, "kurova imbwa wakavhinga mupini" as we call it in Shona. They have perfected it! When two seasoned Zanu PF thugs clash, two sevens clash; it is bound to be hilarious as each take the bitter medicine they have dished to us all these years.
There will be no fatted calf slaughtered to welcome Professor Jonathan Moyo and Zhuwao back into Zanu PF. Mnangagwa is not that kind of loving father nor is Moyo that kind of repented son!
"Matsotsi haagerani!" (Crooks will never cut each other's hair!) as one would say in Shona. There was the coup that was not a coup, followed by an accusation masquerading as an apology and now insincere welcome to lure the dog closer. What next, in this pantomime of errors!!!
Source - zsdemocrats.blogspot.com
All articles and letters published on Bulawayo24 have been independently written by members of Bulawayo24's community. The views of users published on Bulawayo24 are therefore their own and do not necessarily represent the views of Bulawayo24. Bulawayo24 editors also reserve the right to edit or delete any and all comments received.