Opinion / Columnist
Does Zimbabwe need the Commonwealth?
25 Nov 2022 at 05:11hrs |
Views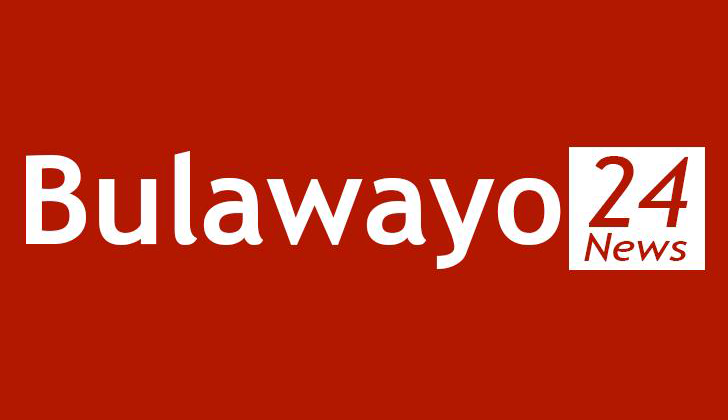 ZIMBABWE joined the Commonwealth in 1980 after gaining independence from Britain - in what appeared to be a major victory for the Commonwealth. Twenty-three years down the road, Zimbabwe quit the Commonwealth in dramatic fashion when the association resolved to extend sanctions against the late former President Robert Mugabe's government for land reform, rigging elections and persecuting opponents. Zimbabwe's departure seemed to many to be a failure of Commonwealth diplomacy. Mugabe bitterly described the grouping of former British colonies as an "Anglo-Saxon unholy alliance". When Gambia announced its withdrawal in 2013, it described the Commonwealth as a "neo-colonial institution".
Perhaps the biggest mystery of all is why our leadership, who endured a protracted armed liberation struggle to win independence from the British colonialists, chose in 1980 to join an organisation whose ties are steeped in colonialism and imperialism. A plausible explanation could be that so many of them acquired their education from British universities, and developed an affinity for imperial culture. As Ngugi wa Thiong'o points out in Decolonising the Mind: "The physical violence of the battlefield was followed by the psychological violence of the classroom."
The recent application for readmission poses another mystery when we thought sentimental links to the UK have become less pronounced. The Commonwealth is an irrelevant, outdated relic that is part of Britain's predilection for the pomp and circumstance of ceremony.
The origin of the Commonwealth goes back to the British Empire which at one point covered a quarter of the world's land surface, and which subjugated millions of people for the benefit of relatively few. How does a monarch garner such tribute among our leaders whose ancestors suffered under British rule?
Many are asking why membership of this toothless and impoverished "club", is deemed such an attractive proposition. The reasons being offered among others include: Regaining respectability in the international community; signal a success of Zanu-PF government re-engagement drive; membership would accelerate removal of sanctions; enjoy trade privileges; widening a pool of possible foreign investors; less restrictive UK's visa regime; access to Commonwealth scholarships; participation in Commonwealth Games etc.
The arguments in favour of Commonwealth readmission have been recited as holy writ by government authorities and others. Therefore, I will play devil's advocate by putting the other side's case forward.
The Commonwealth is described as a voluntary association of sovereign independent States, each responsible for its own policies. However, the 1989 Harare Commonwealth Declaration by its content appears to reach deep into the domestic affairs of member States. It is this tension between sovereignty and democracy which prompted Mugabe to abandon the association. Once Zimbabwe joins, it surrenders significant authority, and our nationhood will be a vain thing. Our government, once admitted, should forthwith stop pontificating false nationalism and sovereignty. They should also be prepared to take in their stride immoderate interference and orders from the Commonwealth secretariat.
Critics argue that other repressive regimes have found the Commonwealth a useful mechanism for "reputation laundering". The Commonwealth's record in enforcing adherence to shared values, particularly in the field of human rights and democracy, is far from impressive. The Commonwealth took no action when in January 2021, long-serving Ugandan President Yoweri Museveni clung to power after a deeply-flawed electoral process. In 2003, President Mahinda Rajapaksa of Sri Lanka hosted the Commonwealth Summit. At the time, his government stood accused of presiding over war crimes in the country's bloody civil war. Paul Kagame of Rwanda seems to have gained a similar boost to his reputation when he hosted Commonwealth Heads of Government Meeting in June 2022. This is despite repeated signs that he is intolerant of opposition.
Zimbabwe once admitted will in no time be on a collision course with the Commonwealth because (a) the Zanu-PF government will fail to live up to its promises on democracy and human rights because the way those rights and humanitarian values are defined and established by Commonwealth will work against its own definitions, context and interests; (b) the Commonwealth will start sending intrusive election process monitoring teams; (c) the Commonwealth, through the Commonwealth Foundation will resume promoting professional and civil society activism; and (d) it will use a peer-review mechanism through the Commonwealth Ministers Action Group's "watch list". Will our clearly hypersensitive Zanu-PF government not be riled up by British and other Commonwealth countries' public criticism and finger wagging when claims of election rigging and human rights violations occur?
It has equally been argued that the Commonwealth lacks purpose and a central agenda. Critics consider it as an ineffectual talking shop, focusing excessively on processes rather than results - its heads meet only every two years, and ministers every two to three years. The Commonwealth secretariat regularly attracts comments of inefficiency. Boris Johnson unsuccessfully attempted to unseat Commonwealth secretary-general Patricia Scotland, claiming that she had failed to modernise the institution after nearly six years in the job. The Commonwealth has not helped to alleviate hunger and starvation in her previous colonies. It has not been able to step in to stop any war in adversary former colonies. There is also no reason why all the Commonwealth operations need to be based in London, which is not only expensive, but also reinforces an approach to governance that assumes everything must be decided by civil servants in London.
Meanwhile, the secretariat itself and its development arm have seen their budgets slashed in recent years, with total funding for the body falling over the past decade from about £50m to about £30m. Donors have withdrawn or withheld funding in some very public display of no-confidence in Scotland's leadership. The Commonwealth is not awash with development funds as we are made to believe by readmission proponents. The British government support looks decidedly stingy. Zimbabwe will be better off ploughing the ground for better relations with the African Union, Southern African Development Community (Sadc), the BRICS nations and the United Nations, other than the Commonwealth.
Critics of the Commonwealth also question the essence of belonging to an association that owes no military obligation to its members.
Sadc, the Economic Community of West African States etc, render military support to members when necessary. Since October 2017, Mozambique - an affiliate member of the Commonwealth has been facing terrorist attacks in Cabo Delgado, and more than 30 000 people have died and over 850 000 people are currently displaced. Commonwealth has only convened discussions and offered policy advice through its Commonwealth secretariat. Rwanda and eight Sadc nations have been pragmatic by sending troops to take back areas previously under insurgent control.
Participation in the Commonwealth Games is not enough to justify our membership. Zimbabwean athletes can compete in more prestigious Olympics Games; All Africa Games and World Athletics Championships. The hosting of Commonwealth Games has not been a matter of rotation among the 72 competing member countries. Africa has never hosted the games, while Jamaica is the only Caribbean country to have staged the event back in 1966. The games have only been held three times outside the UK, Canada, Australia and New Zealand. What concept of friendship is it when only the rich member nations are deemed worthy or capable of hosting the games?
The purported technical education assistance, offered through such institutions as the Sandhurst Military Academy, Oxford, and Cambridge universities, are just some of the ruses to train Africans that could be used as stooges expected to be in government to further strengthen the institutions of neo-colonialism and nothing more. In the recent past, many African strong men have been sending their sons and heirs apparent to train and study military leadership at Royal Military Academy at Sandhurst. Kagame's son graduated at the Royal Military Academy on August 12, 2022.
Many question whether the Commonwealth is appropriate in the modern day and age given that it is not a formal trading bloc. It is unclear what tangible economic benefits Zimbabwe will derive from the association. How will Zimbabwe claim the commonality of the said wealth?
The scramble to establish new partnerships and revive older ones seems more a reaction to the British economy's hit from Brexit than any newfound love for Africa. Members derive few economic benefits unless one believes the rather flimsy research from the secretariat pointing to a Commonwealth trade advantage. The lack of detailed data on trade makes it very difficult to prove the existence of this advantage. It had been suggested that Brexit would deepen economic ties with the Commonwealth members in Africa. Tangible results are still to be seen from the inaugural UK-Africa Summit held in January 2022. The COVID-19 pandemic, has taken the shine off some earlier predictions of a boom in UK-African trade.
Commonwealth membership confers no trade privileges or advantages on its members. There is no free trade between the member countries. Until Brexit, UK supported high European tariffs which adversely affected economic growth in most third world countries. Out of Africa's 55 countries, only 13 have a trade surplus with the UK, with the majority of African nations exporting raw, unprocessed goods, such as crude oil, metals, minerals and food to Britain. Africa accounts for a tiny 3% of the UK's imports, while the largest share of UK investment in Africa goes into extractives and mining (43%) with very little (1%) into manufacturing. This is very unsustainable, and hardly in line with Africa's growth ambitions. The UK is so focused on its UK business needs, and the focus of the UK-Africa Summit was more on increasing British exports to Africa, thus potentially widening the trade deficit that exists. Walter Rodney made a strong case that African "mal-development" had nothing to do with its geography, but a direct product of imperial extraction from the continent, which continues to date in the form of neo-colonialism. As Zimbabwe, we cannot really afford undue sentimentality, when entering the Commonwealth will subject us to neo-colonial imperialism.
It is hoped, by some, that joining the Commonwealth will make the UK visa regime less restrictive. Save for the common English language and the ability to join the British armed forces, there are no benefits for Commonwealth citizens and former colonies. The UK has historically had tight immigration laws that stopped African Commonwealth citizens from moving or even getting visas to visit the country. The Commonwealth should usher in a new order of unrestrained entry and residence in the Commonwealth countries.
The number one question is: why would a Zimbabwean emigrating to the UK, Canada, Australia or New Zealand, be subjected to the stress and humiliation of writing a language test even though Zimbabwe adopts and proclaims the English language as one of its official languages? Has the Zimbabwean government in its negotiation for readmission into the Commonwealth thought of making a request for exemption from such humiliating demands?
After being placed under US, EU, UK sanctions, Zimbabwe has moved to China and other nations for support. China is currently executing several multi-million dollar FDI and BOT projects in Zimbabwe. The amounts that China can invest is a lot more than the UK can throw around. For Zimbabwe's government, China is a much more favourable and consistent partner. The fact that China has lent Barbados US$115m to repair roads is symbolic of where assistance now comes from. London hasn't been paying attention to Commonwealth financial support, and the political loss of Barbados is partially a result. It is a fact today that Commonwealth States top the list of countries most indebted to China. Politically, the UK does not exactly have power, but it does have technology. But technology is a space that China has made significant progress in during the last couple of years, and it's unclear if British companies can compete with Chinese companies that are already firmly established in Zimbabwe.
Finally, Zimbabwe is dealing with several problems, including tribal passive aggression, problems that can be traced back to British colonial influence on the country. There are louder demands for restitution of skulls and cultural heritage artefacts. There are also growing calls for reparations to make up for hundreds of years during which Britain effectively turned a blind eye to, or even supported, the system that allowed many Britons to build up huge wealth, literally on the backs of enslaved Africans. Critics of the Commonwealth wonder why it has continued to avoid acknowledging its problematic past and refused payment of reparations to colonised countries. In November 2021, Barbados removed the Queen as its Head of State. Other Caribbean countries, such as Jamaica, have indicated they intend to do the same. Ex-Prime Minister Johnson famously said colonialism in Africa should never have ended, while downplaying the slave trade and its effects. The Zimbabwe case is even more serious given Britain's refusal to surrender skulls of First Chimurenga heroes and heroine including stolen artefacts. Skulls and artefacts repatriation by UK would shed hints of a neocolonialist agenda, while opening up an opportunity for equal partnership in trade talks. Has the Zimbabwean government raised repatriation as one of the conditions for readmission?
In conclusion, the Zimbabwe government must introspect and critically evaluate its intention to be a member of the Commonwealth with a view to safeguarding the dignity of its citizens, and sovereignty-cum-national pride. Personally, I do not believe staying out of Commonwealth spells "isolationism".
Source - Newsday Zimbabwe
All articles and letters published on Bulawayo24 have been independently written by members of Bulawayo24's community. The views of users published on Bulawayo24 are therefore their own and do not necessarily represent the views of Bulawayo24. Bulawayo24 editors also reserve the right to edit or delete any and all comments received.