Opinion / Columnist
'What leadership invest in violence?' asked Chamisa - a dictatorship and after 23 years you have done nothing to end it
12 Jan 2023 at 18:25hrs |
Views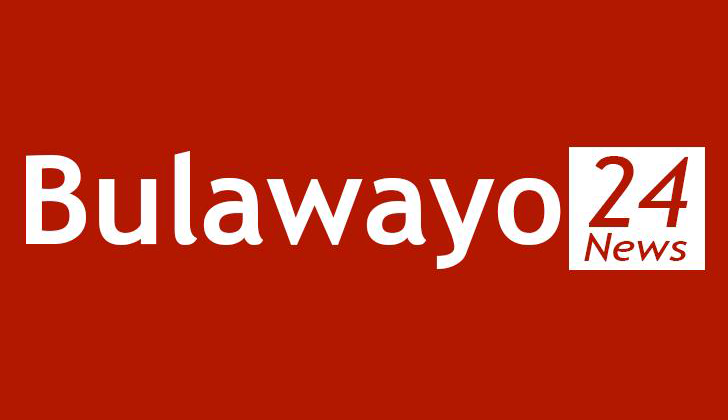 "If you have support why are so violent, so heartless against citizens even the elderly? And why should bases and vigilante groups be allowed around the country? Are we now worse than animals? What leadership is this that invests in violence?" asked Nelson Chamisa, president of CCC.
The people of Zimbabwe have risked life and limb to elect MDC/CCC leaders on the understanding they would implement the democratic reforms and end the Zanu PF dictatorship. They must be disheartened to note that 23 years later, Chamisa and company have not even implemented one token reform.
Starting back in 1980, when the country held is first post-colonial rule elections; Robert Mugabe and his Zanu PF cronies made it clear that the bush war would continue if they did not win the elections because they wanted to be absolute certain they win. And they did win. The people voted to end the war.
And when Mugabe and company got into power in 1980 they number priority was to consolidate they hold on power by hook and by crook. The regime launched the Gukurahundi massacre in 1983 whose primary purpose was to force the now late Dr Joshua Nkomo and his PF Zapu to sign the Unity Accord and join Zanu PF. Dr Nkomo and company finally capitulated in 1987, paving the way for the imposition on the de facto one party state.
Each time Zanu PF has felt its hold on power threatened the party has resorted to wanton violence to augment its institutionalised and well funded vote rigging machinery. The 2008 elections have become a watershed in that the whole world was able to see Zanu PF's blatant cheating and wanton violence in graphic detail.
By the late 1990s the people of Zimbabwe had realised that Zanu PF was a party of corrupt, incompetent and ruthless thugs who had destroyed the country's once prosperous economy. And if the regime remained in office, it would drag the nation deeper and deeper into poverty and despair. The people realised the nation needed implement democratic changes to restore the law, rule of law and thus stop Zanu PF rigging elections and end the dictatorship.
Morgan Tsvangirai, Nelson Chamisa and other launched the Movement for Democratic Change (MDC) in 1999 in answer to the nation's desire for democratic change. And for the last 23 years the people have risked life and limb to elect MDC leaders into office on the understanding they will deliver the changes the nation has been dying for these last 43 years.
Sadly, MDC has failed to implement even one democratic change in 23 years, 5 of which in the GNU when the party had the golden opportunity to do so. Not even one reform!
"What leadership is this that invests in violence?" It would be idiotic for anyone, anyone at all to be asking this after 43 years of corrupt and tyrannical Zanu PF rule. We have to dig deeper to understand why Nelson Chamisa and his MDC/CCC friends are asking this. They are not idiots, they are worse!
Of course, the now late Morgan Tsvangirai and his MDC friends understood that also now late Robert Mugabe and his Zanu PF cronies were corrupt, incompetent and murderous thugs who wanted absolute power and willing crashed the people and their hopes of freedom, human rights and dignity to get it. MDC leaders understood the cure for tyrannical rule was to restore law and rule of law. It is just that when Tsvangirai and company got into power and had the chance to implement the democratic reforms they were distracted by the trappings of power and forgot about the reforms.
"MDC leaders were busy enjoying themselves during the 2008 to 2013 GNU, they forgot why they were there!" remarked one SADC diplomate in July 2013, in disgust at MDC's failure to implement even one reform in five years of the GNU.
The truth is MDC/CCC leaders have failed to implement even one democratic reform in 23 years because they are corrupt, breathtakingly incompetent and utterly useless.
The tragedy here is that whilst SADC leaders and the international community have since realised MDC/CCC leaders are useless and thus deserted them in droves; many ordinary Zimbabweans are yet to wake up to this political reality.
"Violence is very expensive! Violence is the weapon used by the desperate and losing! Using violence and intimidation is evidence of defeat, primitivism, savagery and backwardness. Stop it!" continued Chamisa.
How pathetic! Of course Zanu PF will NOT stop!
Zanu PF is blatantly rigging these elections and will resort to all manner of barbarism to guarantee the party's electoral victory.
The thing is Chamisa and his fellow CCC leaders KNOW Zanu PF is rigging these elections and that they participation will only give Zanu PF political legitimacy. And yet they are still participating regardless because they also know that Zanu PF is giving away a few gravy train seats - echoes of the GNU years - bait Chamisa and co. find irresistible.
MDC/CCC were elected to end the Zanu PF dictatorship, they have sold out by failing to implement even one reform and by participating in flawed elections for a share of the spoils of power. They have sold the people the oxymoronic nonsense they can win rigged elections and asked idiotic questions to hide the real reason they have insisted on participating in flawed elections to give Zanu PF legitimacy.
Instead of implementing the democratic reforms and end the Zanu PF dictatorship all MDC/CC have done in 23 years is ask silly rhetorical questions. This is all they will ever do! And it is for the people to wake-up to the political reality MDC/CCC leaders will never implement any reforms and restore the rule of law and look for the competent men and women who will. Until they do, Zimbabwe is not getting out of the hell-hole Zanu PF has landed us all into.
Source - zimbabwelight.blogspot.com
All articles and letters published on Bulawayo24 have been independently written by members of Bulawayo24's community. The views of users published on Bulawayo24 are therefore their own and do not necessarily represent the views of Bulawayo24. Bulawayo24 editors also reserve the right to edit or delete any and all comments received.