Opinion / Columnist
Polad a tool to sanitise Mnangagwa legitimacy
12 Feb 2023 at 07:27hrs |
Views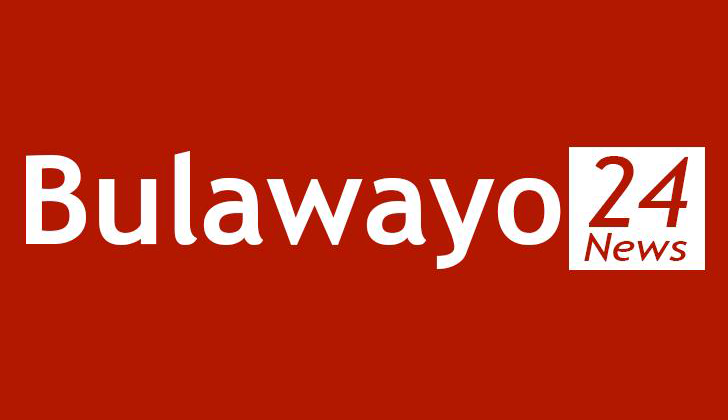 FORMATION of the Political Actors Dialogue (Polad) in 2019 was primarily meant to give President Emmerson Mnangagwa's administration a veneer of legitimacy after narrowly winning the disputed 2018 general elections against main opposition leader Nelson Chamisa.
The outfit, derided as a regime enabler by critics owing to its subdued criticism of Mnangagwa amid an imploding economy and the state's brutal crackdown on dissent, is constituted of political party players who lost the 2018 presidential poll except for Chamisa.
Chamisa has consistently refused to join Polad citing that the formation of fringe political opponents vanquished by Mnangagwa at the polls five years ago is not representative of the electorate's dominant preferences.
Over the intervening years, Polad principals, including National Constitutional Assembly (NCA) leader Lovemore Madhuku and MDC Alliance president Douglas Mwonzora have been beneficiaries of multimillion-dollar vehicle schemes while they have received handsome allowances which Mnangagwa's administration has disbursed to buy the group's allegiance and support.
In 2020, Polad members, having requested for financial support from Mnangagwa's administration to fund its activities, took delivery of high-end vehicles worth US$4,5 million.
Mnangagwa's benevolent gesture to the group in a country gripped by an intractable economic crisis characterised by three-digit inflation, rolling power cuts, a paralysed health system and widespread unemployment has sparked fierce criticism.
While the government has doled out huge sums of money in allowances to Polad members, it has struggled to adequately remunerate its restive workforce.
Zimbabwe's continued isolation by the international community marked by longstanding sanctions by the West has worsened the country's multifaceted crisis, thereby raising questions on the efficacy of Polad since its formation by Mnangagwa.
Efforts to enlist members of Polad at the expense of taxpayers to travel to Western capitals notably London and Washington to repair frayed relations have failed to yield positive results.
For a country with the highest food inflation and saddled by a US$15 billion external debt, channelling resources towards funding the activities of Polad is a misplaced priority, Tshwane University public affairs associate professor Ricky Mukonza contends.
If anything, Mukonza highlighted: "Polad served Zanu-PF's selfish political interests of sanitising the so-called Second Republic. It was meant to hoodwink the outside world into believing that the Mnangagwa regime is inclusive. From a public point of view, this was not the way to utilise the country's public financial resources."
"Polad has been funded from the taxpayer's money. I am not convinced that this is the best use of public funds. In my opinion, Polad was a way of sanitising Mnangagwa's contested government. Some scholars have even labelled political parties that are part of Polad as regime enablers," he added.
Strikingly, though Polad members have received funding from cash-strapped government coffers, they cumulatively garnered less than 2% of the vote cast in 2018.
Critics contend that only a broad-based national dialogue constituted by the Church, Chamisa's Citizens Coalition for Change (CCC), opposition political parties and the civic society will help unlock a solution to genuinely address the country's economic and political crisis.
In the case of Mwonzora's MDC Alliance which wrested leadership from Chamisa in 2021, the grouping failed to win a single Parliamentary seat in the elections which were held last year. However, it has received significant funding under the Political Parties Finance Act.
Through a court ruling which has widely been perceived as partisan, Mwonzora's MDC Alliance was also handed control of the Morgan Tsvangirai party headquarters when it severed ties with Chamisa.
This, Mukonza argues further, was meant to weaken Chamisa's newly found CCC.
"Polad has been important for Mnangagwa's government as it gave a veiled impression of democracy...(It) also worked in trying to neutralise CCC as the main opposition," he contends.
The more strident critics have even drawn historical similarities between Polad and the 1978 internal settlement agreement signed between Rhodesian prime minister Ian Smith and moderate African nationalist leaders comprising Bishop Abel Muzorewa, Ndabaningi Sithole and senator Chief Jeremiah Chirau.
With the armed struggle heightening and crippled by international sanctions, Smith had banked on the internal settlement as an answer to resolve Rhodesia's troubles.
However, without co-opting Zanu-PF then led by Robert Mugabe and Joshua Nkomo's Zapu, Smith was to learn two years later that the internal settlement with fringe political leaders would not address the Rhodesian question.
"Those who agreed to be a part and parcel of this sham were those who failed to garner even 2% per cent of the popular vote (combined), and as such, lacked any iota of legitimacy to speak for, or represent, the electorate," social and political commentator Reason Mbofana said.
"They agreed to be incorporated into this animal for the sole reason that it provided them with some dignity and power that they had dismally failed to attain through the ballot box. At the same time, they were also enticed by the wining and dining and semblance of a lavish lifestyle they enjoyed, at the expense of the taxpayer."
Due to its questionable composition, political analyst Dumisani Nkomo argues, Polad was merely "ornamental" and a façade constructed to conceal Zimbabwe's protracted economic and political crisis.
"Polad has largely been ornamental and decorative because it does not include and is not independent of the ruling elite. It excludes the main opposition. As a result of that, it largely becomes a public relations exercise," Nkomo said.
Some members of the widely discredited Polad group include Divine Hove, Linda Masarira, Nesbert Mtengezanwa and Welcome Shumba.
Source - independent
All articles and letters published on Bulawayo24 have been independently written by members of Bulawayo24's community. The views of users published on Bulawayo24 are therefore their own and do not necessarily represent the views of Bulawayo24. Bulawayo24 editors also reserve the right to edit or delete any and all comments received.