Opinion / Columnist
Why SA is destination of choice for asylum seekers
24 Feb 2023 at 07:10hrs |
Views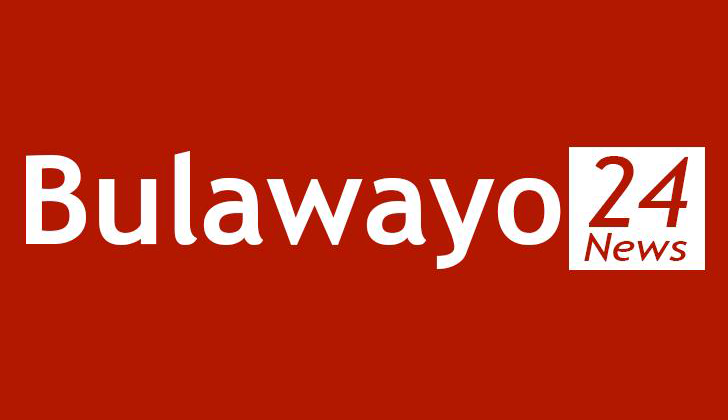 CURIOUSLY but not surprisingly, post-apartheid South Africa has turned out to be one of the preferred destinations for political exiles.
The country has played host to many prominent political exiles in the past three decades.
Exile, the forced departure from one's native country to a foreign country, usually for reasons of escaping political persecution, is a common practice that has existed since time immemorial.
Political leaders who have lost power, and activists declared as enemies or outlaws by the ruling elite of their countries have often been forced to seek refuge in other countries.
South Africa has a well-documented history of the practice of exile which can be traced back to the apartheid era when the leaders of the African National Congress (ANC) and the South African Communist Party, among other anti-apartheid movements, were forced to seek exile in neighbouring countries and as farther afield as Europe.
Former South African presidents Thabo Mbeki and Jacob Zuma and illustrious ANC leaders such as Oliver Tambo were forced to spend decades in exile by the apartheid regime.
They returned to the country in the 1990s upon the unbanning of the ANC with the advent of democracy.
Curiously but not surprisingly, post-apartheid South Africa has turned out to be one of the preferred destinations for political exiles.
The country has played host to many prominent political exiles in the past three decades.
Former Haitian President Jean Bertrand Aristide sought political exile in South Africa after an armed uprising in his country overthrew his administration.
His exile was facilitated by Mbeki. He left South Africa for Haiti in 2011, having spent seven years in exile.
Marc Ravalomanana, the former President of the island state of Madagascar, also landed in South Africa, in 2009, fleeing political persecution in his country after his regime was toppled in a military coup.
Ravalomanana was tried and sentenced to life imprisonment by a Malagasy court, for the killing of opposition supporters by his presidential guard during protest action.
The late leader of Zimbabwe's opposition the Movement for Democratic Change (MDC) and former prime minister, Morgan Tsvangirai, went into a brief exile in South Africa in 2008, citing political harassment from the then-President Robert Mugabe's regime.
The current president of Zimbabwe, Emmerson Mnangagwa, was forced into exile in South Africa in 2017, after falling out with Mugabe.
He returned to the country after a few weeks after Mugabe was ousted by the military, paving the way for his takeover.
Former Botswana President Ian Khama is exiled in South Africa after clashing with the government of his successor, Mokgweetsi Masisi.
A Botswana court issued a warrant of arrest for Khama on charges of illegal possession of firearms and money-laundering.
However, Khama believes that the charges are a political witch-hunt by his successor for his criticism of his regime.
Rwandan political opposition activists, including the country's former army chief Faustin Nyamwasa, have been exiled in South Africa.
Nyamwasa was killed in 2014, in an apparent assassination which the South African government suspected were also ordered by the Rwandan government.
A diplomatic spat ensued, which saw both countries expelling each other's diplomats.
Former Zimbabwean Cabinet ministers Saviour Kasukuwere, Patrick Zhuwao and Walter Mzembi, who served during the reign of Mugabe, are in exile in South Africa.
They fear political persecution on their return to Zimbabwe, due to the bitter fallout between Mugabe and his successor, Mnangagwa.
As such, South Africa has clearly emerged as one of the favoured destinations for political exiles. Several factors may explain why this is the case.
First, ANC's history of political exile in countries like Zimbabwe, Tanzania, Zambia and Angola has made it sympathetic to other seeking refuge from political persecution.
Second, South Africa's stable political and democratic institutions, especially its independent Judiciary, are some of the pull factors for exiles.
Unlike in other countries, South Africa enjoys a high degree of the rule of law, where the judgments of the courts are respected, at least most of the time.
Exile candidates believe they can seek and get protection from the South African courts should they are forced to return to their native countries against their will.
Third, South Africa's relatively developed and stable economy compared to other countries in the region is another point of attraction for exile candidates.
Political exiles can earn a living and have access to basic amenities during their stay in the country.
Finally, South Africa is a regional powerhouse, playing the role of a hegemon in southern Africa.
This means that it cannot be easily bullied by other countries into releasing exiled persons.
However, harbouring people who are running away from their native countries can affect South Africa's relations with those countries.
For example, South Africa's relations with Rwanda remain frosty today because the latter accuses Pretoria of protecting criminals that are wanted in Rwanda.
Dr Sizo Nkala is a research fellow at the University of Johannesburg's Centre for Africa-China Studies
Source - Newsday Zimbabwe
All articles and letters published on Bulawayo24 have been independently written by members of Bulawayo24's community. The views of users published on Bulawayo24 are therefore their own and do not necessarily represent the views of Bulawayo24. Bulawayo24 editors also reserve the right to edit or delete any and all comments received.