Opinion / Columnist
Mnangagwa's latest revised plan: 'Nyika inovakwa inorakashwa ivenevayo imashefu namaChina!'
27 Feb 2023 at 18:57hrs |
Views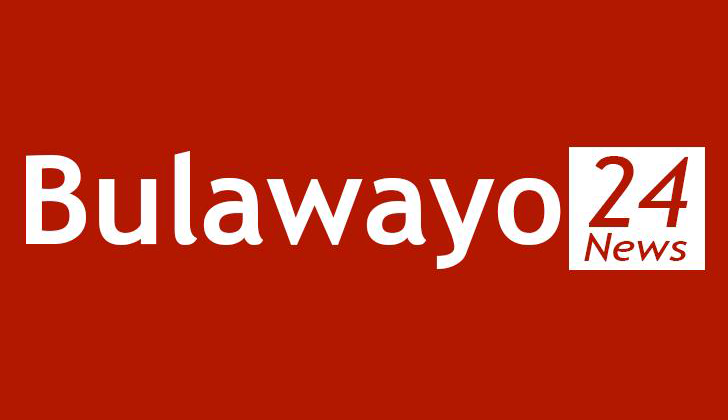 "Zimbabweans jam UK work visa applications" screamed the headline. 8 363 skilled and semi-skilled Zimbabweans were granted UK work permit in 2022 up from 499 in 2019. The truth is Zimbabweans have been leaving the country in droves since 2000 when the country's agriculture sector collapsed and took the economy with it.
If there was ever any doubt that President Mnangagwa's "Nyika inovakwa nevevayo!" (Zimbabwe will be rebuilt by Zimbabweans!) super plan was dead in the water; the news that Zimbabweans continue to leave the country in drove ended all doubt. Who are the Zimbabweans rebuilding the country if they all continue to leave the country!
Many Zimbabweans have left the country to escape the consequences of four decades of corrupt and tyrannical Zanu PF rule that has left the country is economic ruins and a pariah state shunned by investors and lenders alike. The people have been stuck with the Zanu PF regime all these years because the party rigged elections.
When Mnangagwa took over from Mugabe following the November 2017 military coup, he was cocksure his "Zimbabwe is open for business!" super plan would change the country's economic fortunes.
He was sure the change of leadership plus his promise to end corruption and hold free, fair and credible 2018 elections would end Zimbabwe's pariah state status and open the flood gates of foreign investments to kickstart the comatose economy. He even named his administration a Second Republic and a New Dispensation, to underline the sea change brought on by the coup.
The truth is military coup had allowed the dictator, Mugabe, to be replace by another dictator, Mnangagwa, who then went on to make so token changes. This was just a musical chairs and no one, particularly the savvy and shrewd foreign investors, were ever fooled. Mnangagwa's failure to stamp out corruption and to hold free elections in 2018 confirm Zimbabwe was still a pariah state.
"Zimbabwe is open for business!" was a lead balloon that never took off! It has taken two years or so for Mnangagwa to accept the reality there will be no significant foreign investment in Zimbabwe let alone the flood gate he anticipated. He needed a plan B.
If foreign investors would not help rebuild Zimbabwe's collapsed economy, then Zimbabweans must do it themselves. And so "Nyika inovakwa nevenevayo" was born! It was a still birth!
Two years or so ago, the Zimbabwe government carried out a thorough manpower survey which showed the country had an 80% skilled manpower shortages in key areas such as engineering, education, health and agriculture. The irony is that the country's continued economic stagnation meant the 20% or so skilled manpower available were under utilised!
Of course, it is laughable to keep wittering about Nyika inovakwa nevenevayo when the country continues to haemorrhage skilled and semi-skilled people precisely because the country's economy is sinking deeper and deeper into the abyss!
The only professions which have continued to do well in Zimbabwe in the last two decades are lawyers, politicians, pastors and local and foreign looters.
In 2016the late President Robert Mugabe talked of the country being swindled of US$15 billion in diamond revenue. In 2020 the Governor of the Reserve Bank of Zimbabwe, Dr John Mangudya, revealed the country was losing a staggering US$1.2 billion per year to gold smugglers alone. And last week it was reported the Chinese are exporting 500 tonnes per day of Lithium ore from Bikita, in Masvingo Province; contrary to a recent law banning the export of unprocessed Lithium.
Zimbabwe is a pariah state and, per se, not attractive to genuine foreign and/or local investors and that has made it very attractive to looters. And they are robbing the nation blind!
President Mnangagwa and his follow Zanu PF ruling elite and the godfathers of all the looting in the land. They are getting their share of the looted wealth and, most important of all, they are counting on their Chinese and Russian looting partners to help them stay in power.
Zanu PF, with the help of their Chinese backers, are rigging the 2023 elections to guarantee the party's strangle hold on power and the the wholesale looting! The country's vast mineral wealth should be a blessing to the nation but it is a curse instead.
President Emmerson Dambudzo Mnangagwa's Working Plan
"Zimbabwe is open for business!"
"Nyika inovakwa inorakashwa ivenevayo imashefu namaChina!"
(Zimbabwe will be rebuild by Zimbabweans!)
(Zimbabwe will be looted by ruling elite and the Chinese!)
"A pilhagem continua!" (Looting continue!)
Pamberimberi neZanu PF!
Source - zsdemocrats.blogspot.com
All articles and letters published on Bulawayo24 have been independently written by members of Bulawayo24's community. The views of users published on Bulawayo24 are therefore their own and do not necessarily represent the views of Bulawayo24. Bulawayo24 editors also reserve the right to edit or delete any and all comments received.