Opinion / Columnist
This and that with Mal'phosa: Ngayende ngabude! What?
26 Mar 2023 at 20:34hrs |
Views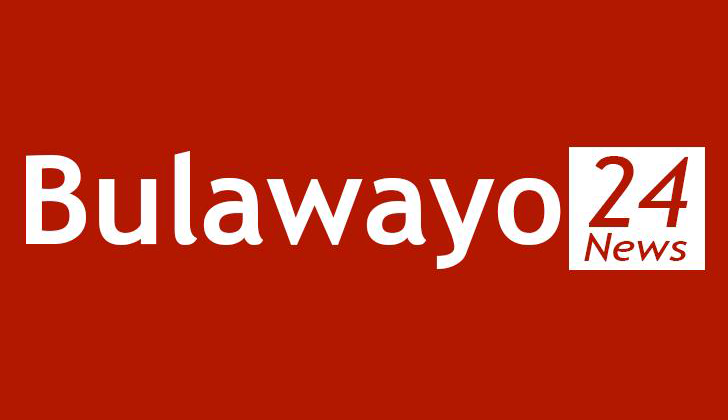 Malema is very crafty, just like that red fox, neh? He has outsmarted everyone this time around. He can hide behind load shedding, rise in crime, Phalaphalagate etc as reasons he wants Ramaphosa gone. While this list might have contributed just a little in his excuse, I think he can see an opportunity here.
Look, it looks like Ramaphosa is the last credible leader of the ANC left - the rest are just lightweights and pushovers. Especially the deputy, who, in case the President goes, he takes over and must be the face of the ANC come 2024 elections.
South Africans are saying that Paul Mashatile, the Deputy President, is a green snake under a green grass and is weak and cannot be trusted. Already, the nay-sayers have begun throwing his files around; they whisper he is Malawian. As I see it, no one, among the current leaders of other political parties, can stand and win against Malema. What does it mean then - Malema runs against all these political novices and minnows and beats them all systems down to become the next President of the Republic. Easy neh?
I don't see the present generation of leaders beating Malema fair and square in an election, including that frenzied fascist-minded psycho, scarecrow of a human being, Mckenzie, whose solution to all problems facing South Africa is exterminating foreigners en masse.
And then there is Nhlanhla Lux, that inveterate hater of immigrants who honestly is in it for cheap fame and quick money. I see him as just a Sowetan, not a national somebody. One particular tweetee agrees with me about Nhlanhla Lux; "Shame on him (Nhlanhla Lux). He wishes he could match Malema. Malema is very successful in politics he cannot be compared with anyone in our generation.
Nhlanhla's name used to send shivers down any foreigner's spine. He and this Mackenzie numbnut are the most xenophobic political influencers in the country. Why? I could not have put it more aptly; "Everybody who wants to confuse South Africans will start by saying foreigners must go and then you got them hook line and sinker. They will even forget you are a convicted criminal." This was in reference to Mckenzie; and this is how Operation Dudula, that Godzilla of an anarchic cult, was hatched, with Nhlanhla Lux being its architect.
When Malema called for a national shutdown on the 20th of March, Nhlanhla Lux said that it was not going to happen. If it did, he would personally arrest Malema. Then, the mogoe that he is eternally destined to be, he announces that his house has been 'boobed' with two petrol bombs on eve of that shutdown. He said all his family perished in the bombing, and the neighbours' houses were also shattered. Condolences, Nhlanhla. We know how you feel. Someone has already pencilled the memorial service for Wednesday, and proposed a national funeral or state assisted funeral for the Dudula 6. Then weekend there shall be an after tears party for them. Meanwhile, the names of Lux's six relatives have been released they are, Sunlight, Dove, Protex, Lifebuoy, Dettol and Geisha. The last two were his only dog and cat.
A certain Nathi from Kzn, called Nhlanhla Lux "---a clown who is willing to burn his own house just to steal attention from Malema. "I feel sorry for his family that have to deal with a mad family member."
I also think this was an inside job. They should have borrowed our own Prof Jonathan Moyo. He'd have conjured a much better and more credible lie.
Apparently, this lunatic has lost whatever credibility he had left. Sowetans, incidentally, hate him. They say he chased away foreigners that rented their back rooms in Soweto. People who made a living by renting out these rooms now go hungry. One other facebooker called him a sick clout chaser who has already been promised certain privileges and a position after the 2024 elections.
And, he was quick to write off the shutdown. He said it was a failure. He celebrated that he and his sponsors or followers had beaten the EFF at their own game. I know what he was thinking. He wants to measure the shutdown by the number of violent incidents reported. Yes, because blacks in South Africa want to outdo one another as to who had the most violent protest or shut down ever. They compare notes. We burnt so many buses and trucks and taxis, police vehicles and foreigners, and uprooted 20km of the railway line, and destroyed ten schools and four clinics. We also looted 50 foreigners' shops and 20 supermarkets. There was a tire-burning station every 50 metres of our 10km stretch of road.
The demonstration in the next township or village will try to better this record, whatever the cost. But, according to the EFF, theirs was supposed to be a peaceful shutdown. Was it peaceful? Mostly yes. So it was a success.
Another measure was the number of security personnel sent to the streets. It was the first time, they say, the security cluster was at work. Many companies closed. Of course some closed for fear of looting.
Did you see or hear that Shona nicompoop who was howling at deafening decibels, "Ngayende! Ngabude. Ramaphosa nge yende." This is over-officiousness take rather too far. Or he was a representative of the AU, sent to oversee the smooth handover of power to the next President? And now he is in trouble. They say he is an illegal immigrant. So says Mckenzie, the leader that leaderless no-name party. Mbalula was not enthuased too. But his comment was guarded. He avoided the use of 'illegal' in his tweet. Sorry South Africa. That boy comes from the Thathekile tribe in the Bambazonke region. All they do in meddle meddle meddle.
Ngiyabonga mina.
Source - Clerk Ndlovu
All articles and letters published on Bulawayo24 have been independently written by members of Bulawayo24's community. The views of users published on Bulawayo24 are therefore their own and do not necessarily represent the views of Bulawayo24. Bulawayo24 editors also reserve the right to edit or delete any and all comments received.