Opinion / Columnist
Mohadi ambition to be Zimbabwe President caused tribal chaos in the presidency
28 May 2023 at 15:51hrs |
Views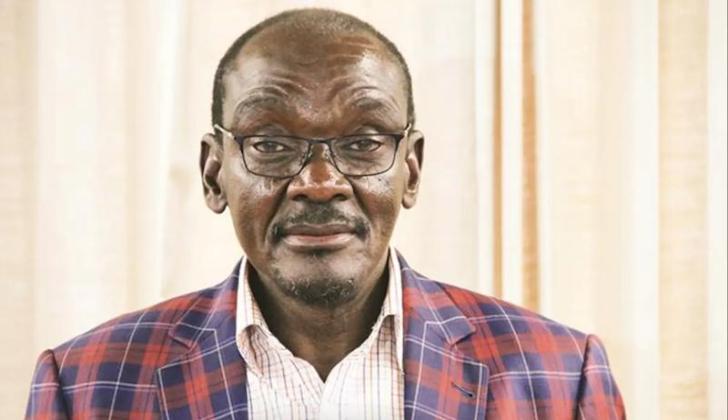 If he had his way, Kembo Mohadi could have been the first Zimbabwe President of Matabele origin after 43 years of Zimbabwe independence. But his repeated statement in which he expressed his wish to succeed Mr Mnangagwa as President did not only raise tribal tempers and fears in the lower structures of Zanu pf in Mashonaland, it reignited tribal hatred and chaos in the presidency.
Incumbent President, Mnangagwa, is a well known power hungry tribalist. His wish and attempt to annihilate Matabeles through genocide is well recorded. Having an over ambitious Matabele parrot the message that he wants to succeed him was more than irritating, it was a threat not to be ignored.
The current 1st Vice President of Zimbabwe, Constantino Chiwenga is eying the position of the president. Although he is a beneficiary of Shona tribal support, he cannot leave anything to chance. So Mohadi became his instant enemy the very day he pronounced his interest in the highest post in the country. Crossing swords with two power hungry anti Matabele politicians such as Mnangagwa and Chiwenga was a big mistake by Kembo Mohadi. He was dropped from the presidency as if he was a piece rubbish.
The presidency is the highest anti- Matabele institution in the country. At the apex is the position of the president which is a no go area for any Matabele. And Oh! Even the 1st Vice President post is a reserve of the Shona people.
With the assistance of some blind and cowardly Matabele leaders, Shonas have turned this national office into a small cave with space for Shonas only . It is a closely guarded position. Shona leaders and foot soldiers of tribalism are always available and ready to unleash violence or kill any Matabele who makes political moves towards occupying the position.
Kembo Mohadi was just overzealous and over ambitious to think that Shona supremacist were going to handover political power to an Matabele like him on a silver platter.
In response to his several statements, Mnangagwa said to him. If Mohadi wanted to take over from him. He has to go through denigration and humiliation in 8 interface rallies, survive poisoning, be sacked from government and become a border jumper. Did Kembo get the message? We decode it for him and many more who missed the message. Mnangagwa was telling Kembo Mohadi and other Matabeles that no Matabele will ever rule Zimbabwe except through a coup.
This is nothing but the painful truth. For 37 years since the so called Unit Accord 4 Matabeles have occupied the most inferior position of 2nd Vice President in the presidency. The one who occupies it becomes stagnant, with no option of promotion no matter how competent and qualified they could be. This position is meant to mock, belittle and humiliate the one who occupies it and the rest of Matabele people. We list hereunder the names of Matabeles who have occupied this most useless and meaningless position in the country.
i) Joshua Nkomo
He immediately became a darling of the Shona supremacists after signing the surrender document known as the Unity Accord that put Matabeles under permanent tribal oppression. During his days in office he swept Matabele genocide under the carpet, he was loyal and obedient to his masters and boot-licking Mugabe endeared him to Shona supremacists. As a reward, he was showered with praises and given meaningless and useless titles such as Farther Zimbabwe and Umdala Wethu. At his death, he was given hero status, buried at the Heroes Acre and his statue was erected in Bulawayo only never in Harare.
A cat cannot be a friend of the mouse except in a cat and mouse game. A dangerous game which has a tragic end for the mouse and its offspring. Nkomo's cat and mouse game with evil Shona supremacists has seen the continuation of Matabele genocide, tribal oppression, tribal segregation of Matabeles in all spheres of life.
ii) John Nkomo
Little is known of him except that he was always prepared and ready to worship his demi- god, Mugabe, and to take instructions from Shona supremacists as dry as they were.
ii) Phelekezela Mphoko
He was often attacked by intolarant Shona people for attending rallies while wearing Matabele traditional regalia (amabheshu).
Although he belonged to the so called G40 faction, Mugabe ignored him and appointed Mnangagwa of the opposite Lacoste faction to replace Joice Mujuru as 1st Vice President of Zimbabwe. Mphoko remained the 2nd Vice President because he is Matabele.
Phelekezela Mphoko protested the arrangement trying to deny the obvious by claiming that the 1st VP and 2nd VP were equal in rank. But even his supposedly Shona comrades in the G40 including Robert Mugabe, Grace Mugabe and Saviour Kasukuwere never supported him.
Matabele people and the world must realise that in the Unity Accord set up, the President and the 1st Vice President must be Shona by origin. The 2nd Vice President must be of Matabele origin. So according to the above arrangement the president of Zimbabwe must always be Shona and his vice must always be Shona so that should the president fail to perform his duties due to incapacitation or death the 1st vice president who is Shona takes over. The dualism and balance of power is complete. The 2nd vice president who is Matabele is an extra. Nathan Shamuyarira statement that Matabeles are extras in Zimbabwe comes to mind here. When are the old men from Matabeleland going to learn?
Shonas eat tribalism, breath tribalism and live tribalism. I have never seen so many people who collectively rejoice in the suffering of other black people. Seeing Matabele people being slaughtered like goats through genocide is cause for celebration for them. Seeing Matabele people suffering in abject poverty and condemned to rural areas because they are marginalised in the labour market and the economy brings joy to them. Seeing Matabeles under oppression and humiliated everyday is sweet news to them.
The good part is, the younger generation of Matabeleland cannot take this Shona nonsense anymore. Enough is enough!
They are waiting for the signal.
Mhla sibuyayo buyochitheka bugayiwe.
At an hour appointed by God. When our enemies will be busy counting the proceeds of corruption and theft. When they will be busy wining and dining thinking that everything is normal, we shall appear and announce ourselves in a way that will shock even the toughest in the world. We will never forget nor forgive the oppressors and murderers of innocent Matabeles. We remember everything as if it happened an hour ago.
Nothing will ever be normal in Zimbabwe when when our relatives are still missing. Nothing will ever be normal in Zimbabwe when our loved ones are still buried in the caves, mine shafts and shallow mass graves. Nothing will ever be normal in Zimbabwe when over 5 million Matabeles are suffering under Shona oppression. Nothing will ever be normal in Zimbabwe when the gukurahundist Mnangagwa is still talking about killing Matabeles who are advocating for the independence as if he is talking about killing cockroaches.
Izenzo kungemazwi!
Israel Dube
MLO Secretary for Information and Public Affairs
Source - Israel Dube
All articles and letters published on Bulawayo24 have been independently written by members of Bulawayo24's community. The views of users published on Bulawayo24 are therefore their own and do not necessarily represent the views of Bulawayo24. Bulawayo24 editors also reserve the right to edit or delete any and all comments received.