Opinion / Columnist
Labour quota system key to reducing future conflict in Zimbabwe
01 Jun 2023 at 18:39hrs |
Views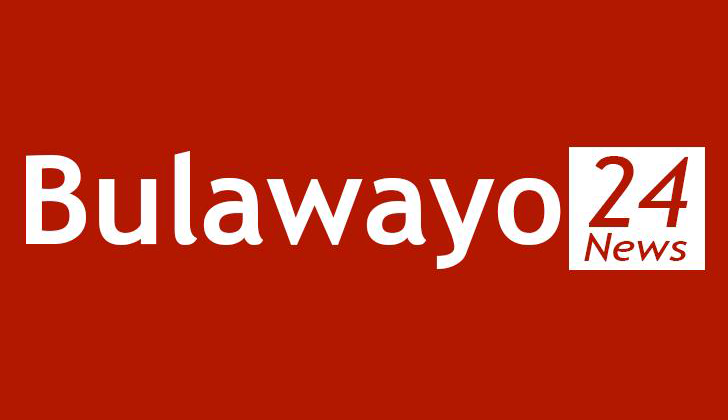 The current president of NMWUZ - National Mine Workers' Union of Zimbabwe, Mr Kurebwa Javangwe Nomboka during an interview on labour and the combined 2023 Presidential, Parliamentary and Local Government General Elections said the introduction of a quota system for workers representation in parliament, if urgently implemented before election date, would tremendously help improve workers' rights and subsequently minimize the risk of future labour conflict in Zimbabwe.
"The reason why I'm advocating for the labour quota system is, one, because we want parliament to have vibrance and not be filled with bootlickers and political elite, and two, if you look closely at our Labour Act, it is outdated and not aligned to the New Constitution of 2013, and this is evinced by the fact that the voice of labour in Zimbabwe is still suppressed, " said Nomboka.
Apparently, Nomboka further revealed, "Local Government councils are still charging housing stands in US Dollars, this is absurd because workers are currently earning their wages in rtgs$, which is Zimbabwe's local currency, and this clearly proves that workers need self representation in Local Government councils so that they can safeguard their own interests and be able to actively participate in decision-making processes".
"The efficacy of the parliamentary workers' proportional representation quota system is quintessential and long overdue and must needs be enshrined in the Zimbabwe Constitution so that it provides for the workers' quota system of seats in Parliament, and this to us is one sure way by which all social partners involved in the ongoing labour dispute can bring a lasting solution to our demands because we would now be able to have the agility to negotiate from a vantage point, better living wages above the PDL - Poverty Datum Line and descent work for all workers," he said.
"These, he further stated, should be elected through a system of proportional representation based on the votes cast for candidates representing political parties in a general election for constituency members in the provinces, while the extent to which the mechanism of the quota system will go is to massively empowered workers in Parliament and Zimbabwe".
"We need a participatory approach to democracy in Zimbabwe, a democratic system which allows for meaningful participation and representation of workers' demands, and generally, it should integrate all societal groups – religious, ethnic, tribal, political, gender, socio-economic, cultural and other minority groups – into the decision-making process," he remarked while responding to a question on participatory democracy in Zimbabwe vis à vis workers' rights and their proportional representation in parliament. Consequently, Nomboka further argued that Parliament of Zimbabwe was full of irrelevant legislators elected on the ticket of populism, as they lacked the qualities to deal with Zimbabwe's emerging complex and heterogeneous society.
Parliamentarians in Zimbabwe do not ideally connect with the diverse communities from which they come, leading to the continued assystematically exclusion of minority groups, a scenario which Nomboka blamed for the failure by Parliament to exude the tenacity it possesses to reach out to all sectors of society.
Whenever a representative parliament co-opts workers on board, it would simultaneously be able to develop multiple loyalties through the same workers' political cooperation, and will eventually lay up the foundation for a more constructive conflict-free culture between labour and the Executive, which will subsequently lead to a new future where goverment and NEC - National Employment Council will be better able to resolve labour conflicts without resorting to violent acts of tyranny. After posing the question on potential candidates for his propsed labour quota, Nomboka replied, "We would want to see the likes of Munyaradzi Gwisai, Overt Masaraure Peter Mutasa, Takavafira Zhou, Japhet Moyo, Shamhuyarira, Raymond Majongwe, Chibhebhe, Munengiwa, Chikosi, Muchi Taruvinga, Manyangadze, Mazarura and others in parliament representing working class interests,others in councils across the nation representing labour interests".
The unemplemented Kadoma Declaration - Towards A Shared National and Social Vision for Zimbabwe, convened during the Inclusive Government and hosted by the TNF - Tripartite Negotiating Forum is a brilliant historical blueprint monumental document that noted the desirability to address the totality of the macro-economic problems and Country Risk Factors bedeviling Zimbabwe today.
However, there are other ways of achieving the goal of worker equality and representation in Parliament. Withholding public funding from parties whose lists of constituency candidates show excessive worker bias for example, might be a more effective way of improving workers' representation in Parliament. That could be done without amending the Constitution.
He responded to the last question on why Zimbabwe is slow at implementing the labour quota in parliament by saying, "In other labour progressive countries, increasing the representation of workers in executive bodies such as the Cabinet and other important State Institutions has proved more effective than providing for quotas in the Legislature".
This falls far short of the long overdue need to achieve proportional worker representation in the nascent Zimbabwean democracy. No coherent ratifications or strong labour monitoring apparatus have been set up by SADC - Southern Africa Development Community to mandated member States to have at least a fair representation of workers in Parliament based on the congruence of the worker base to be represented in each particular state as a way of indulging workers in "decision-making structures". Our own Constitution sadly, does not state that the Government must ensure that workers are equally represented in all constitutional bodies such as the Cabinet and Legislature.
Sadly in Zimbabwe, we have no former unionists or civil servants present in Cabinet, most of them are liberation war veterans and business moguls who do not have the capabilities required by legislators in order to comprehend the dynamics involved for Zimbabwe to pursue a prosperous future premised upon the vision to achieve the upper middle income society by 2030.
Source - Maxwell Teedzai
All articles and letters published on Bulawayo24 have been independently written by members of Bulawayo24's community. The views of users published on Bulawayo24 are therefore their own and do not necessarily represent the views of Bulawayo24. Bulawayo24 editors also reserve the right to edit or delete any and all comments received.