Opinion / Columnist
American is paying billions to Russia's nuclear agency while the two countries are in conflict over the war in Ukraine
19 Jun 2023 at 13:31hrs |
Views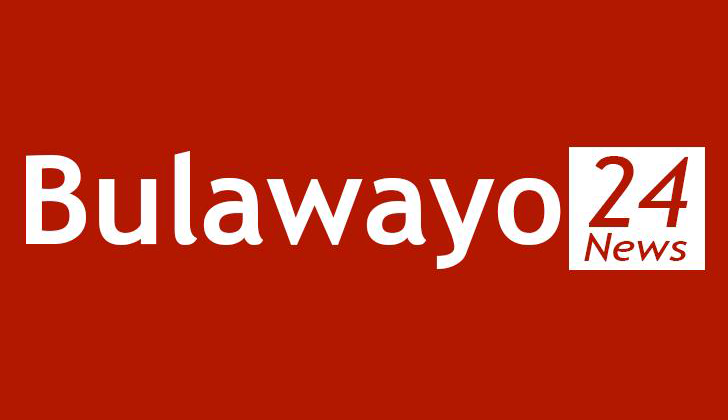 It should be a startling fact that the U.S. is paying billions to Russia's nuclear agency while the two countries are in conflict over the war in Ukraine.
Nuclear power companies rely on cheap enriched uranium, but its supply is severely limited, and mostly controlled by Russia. Climate change underscores the need to develop emissions-free energy - but that's a sector in which the U.S. is severely lagging.
Today, the United States, in coordination with the G7 and other international partners, is strengthening the unprecedented global sanctions and other restrictive economic measures on Russia in order to weaken its military strength. And yet, despite more than 300 sanctions, payments to Russia for its enriched uranium is a steady flow of income to Moscow.
The enriched uranium payments are made to subsidiaries of Rosatom, which in turn is closely intertwined with Russia's military apparatus.
As the growing evidence of the damage that fossil fuels do to the environment grows, the United States' reliance on nuclear power will inevitably have to grow. But no American-owned company enriches uranium.
The United States once dominated the market, but historical factors that were compelling at the time, including an enriched-uranium-buying deal, between Russia and the United States, designed to promote Russia's peaceful nuclear program after the Soviet Union's collapse, destroyed that dominance and now Russia has cornered half the global market. The United States ceased enriching uranium entirely.
The United States and Europe have largely stopped buying Russian fossil fuels as punishment for the Ukraine invasion. But building a new enriched uranium supply chain will take years - and significantly more government funding than currently allocated.
The United States' supply of enriched uranium is now imported from Russia, the world's cheapest producer, Europe, and the smallest portion from a British-Dutch-German consortium operating in the United States. Nearly a dozen countries around the world depend on Russia for more than half their enriched uranium.
The company that operates an Ohio plant that still produces it says it could take more than a decade for it to produce quantities that rivaled Rosatom.
"We cannot be held hostage by nations that don't have our values, but that's what has happened," said Senator Joe Manchin III, the West Virginia Democrat who leads the Senate's energy committee. Mr. Manchin is the sponsor of a bill to rebuild American enrichment capacity that would promote federal subsidies for an industry the United States privatized in the late 1990s.
It is ironic that it is Senator Manchin who is introducing the bill, as he is widely seen as the main stumbling block to the Democratic "green" agenda. He has repeatedly blocked climate legislation, as The New York Times reported in 2021, "Senator Joe Manchin III said he was opposed to legislation that includes climate action designed to keep the planet from dangerously overheating."
Politico reports that "Selling scrap coal has earned Sen. Joe Manchin millions of dollars over three decades, and he has used his political positions to protect the fuel from laws and regulations that threaten his family's business."
Now the country finds itself on the horns of a dilemma: on one hand its reliance on fossil fuels is politically and socially untenable in the long-term, and on the other, its dependence on Russian enriched uranium leaves current and future nuclear plants in the United States vulnerable to a Russian shutdown of enriched uranium sales, which analysts say is a conceivable strategy for President Vladimir V. Putin, who often wields energy as a geopolitical tool.
Yet despite these clear vulnerabilities, and the war well into its second year and no end in sight, the U.S. government has shown no urgency in kick-starting domestic enrichment. Billions of dollars in potential federal funding remain stuck in bureaucratic processes, thanks to some degree to the fossil fuel industry and their lobbyists - including Joe Manchin.
"It's inexplicable that over a year after Russia invaded Ukraine, the Biden administration does not appear to have a plan to end this dependence," said James Krellenstein, the director of GHS Climate, a clean energy consulting firm that recently issued a white paper on the subject. "We could eliminate almost all of America's dependence on Russian enrichment by finishing the centrifuge plant in Ohio."
The American Centrifuge Plant in Ohio will also be key to producing another, more concentrated form of enriched uranium crucial to the development of smaller, safer and more efficient next-generation reactors, but it still remains in the design stage.
"We have emissions targets we're trying to meet," said Mr. Manchin, "and the people who are talking about taking nuclear out of the mix, well, they're living in an unrealistic bubble."
For its part, the Department of Energy estimates that achieving U.S. emissions-reduction pledges will require more than doubling nuclear power capacity.
"The administration talks a really good game about using U.S. technology to help further its geopolitical goals, and also about the speed at which it's necessary to move to solve climate change," said Mr. Navin. "But their inability to move this very basic process forward over this long of a time frame is perplexing."
Source - Erick Matotoba
All articles and letters published on Bulawayo24 have been independently written by members of Bulawayo24's community. The views of users published on Bulawayo24 are therefore their own and do not necessarily represent the views of Bulawayo24. Bulawayo24 editors also reserve the right to edit or delete any and all comments received.