Opinion / Columnist
'We (povo) lacked strategic thinking for electoral victory.' Quick burning grass fire passion will never bring change.
27 Sep 2023 at 20:05hrs |
Views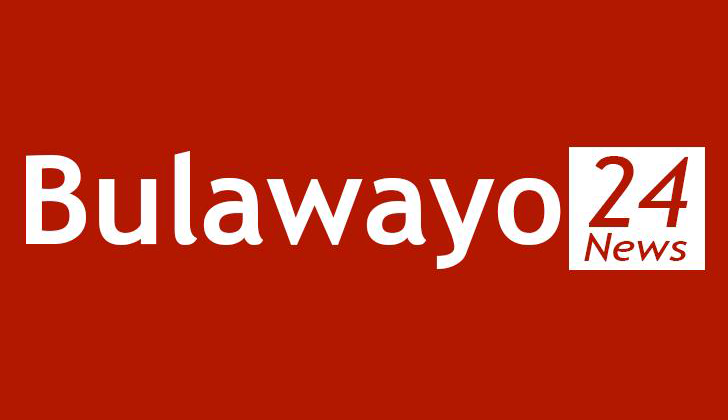 The Zimbabwe electorate's political activism is like a grass fire, it will flares up but very quickly die down because there was not much to burn. Similarly there is not much in-depth knowledge of any substantive issues to sustain the average voter's interest beyond a few months before the elections. Their interest die down completely to be revived for another short period before the next elections. The cycle is too short for any meaningful campaign meaningful political change demand.
"We lacked unity of purpose and are divided in our thoughts. We were supposed to rebut and refute all elections. ZEC would have seen that its elections were a sham. We lack strategic thinking!" argued one in one of whatsApp groups I belong.
The groups used to have as many as fifty posted messages every hour as the political activity peaked with the voting and announcing of the results of 28 August 2023. The activity has died down to ten or less political texts a day as the usual social gossip picked up.
The we in "we lacked unity and strategic thinking" referred to CCC wildebeest herd as well as the party leaders. The two are completely separate and distinct. The leaders have known all along that these elections were flawed and that participating would only be giving legitimacy to Zanu PF; the herd have no clue and have followed the leaders blindly like sheep to the slaughter.
Leaders like Tendai Biti and David Coltart admitted of the sheer futility of participating in these flawed elections and have, no doubt, tried to talk their colleagues into stopping this madness. But when they realised their advice was falling on deaf ears, they too decided to join in.
"The (2013) electoral process was so flawed, so illegal, that the only logical step was to withdraw, which would compel SADC to hold Zanu PF to account. But such was the distrust between the MDC-T and MDC-N that neither could withdraw for fear that the other would remain in the elections, winning seats and giving the process credibility," confessed David Coltart in his Book, The Struggle Continues 50 years of Tyranny in Zimbabwe.
It should be noted here that CCC leaders still went on to stoically take their oath of office and their seats on the gravy train even when SADC and AU had condemned the 2023 elections as a sham. Of course, CCC leaders had all along the election process were sham and having this confirmed changed nothing; they were after the few gravy train seats Zanu PF was offering as bait, do not care the elections were a sham and a sell out of the national cause of ending the curse of rigged elections and bad governance.
In 2018 Mnangagwa created POLAD; a superfluous body of all the losing presidential candidates who publicly endorsed him as the legitimate winner; to increase the opposition bait. POLAD members were pampered with a US$60 000 twin cab truck each plus other freebies.
Indeed, the POLAD freebies opened the flood gates of opposition wannabes Zanu PF increased the nomination fees for presidential candidates from US$ 1 000 to US$ 20 000 just to dampen the flow. There were 11 presidential candidates in this 2023 rat race.
Mnangagwa and Chamisa garnered 52% and 44% of the votes respectively, according to ZEC, and the remaining 9 candidates shared the 4%. No doubt most, if not all the 9 losers, would happily endorse that the 2023 elections were free, fair and credible; contradicting the SADC, AU and all the other election observers' reports; just to secure their POLAD freebies.
Nelson Chamisa and his CCC friends and the rest who have been participating in these flawed elections are just the modern day Abel Muzorewa and Ndabaningi Sithole and their followers. The later participated in the 1978 Zimbabwe - Rhodesia elections knowing fully well that the arrangement rendered blacks second class citizens, at best, and that doing so would undermine the fight for independence and equality. They went ahead and participated regardless out of greed, just as Chamisa and doing now.
"Thinking", much less "strategic thinking", is a luxury that the wildebeest herd does not have and never had. If they did then alarm bells would have started ringing when it became clear MDC/CCC leaders had not only sold out by failing to implement even one reform in 23 years, 5 of which in the GNU but had abandoned reforms out of greed.
Zimbabwe's hope of ending the Zanu PF dictatorship is not in the hands of the corrupt and breathtakingly incompetent CCC nor in the naive and ignorant electorate. The nation's salvation/ damnation is in the hands of SADC leaders.
The SADC and AU election observer teams' damning reports are crystal clear, Zimbabwe's 23 August 2023 election process was so flawed and illegal it could not produce a legitimate government. If SADC leaders up hold the reports and deny Zanu PF legitimacy, this will force the country to have a new GNU as happened in 2008 to 2013.
One hopes the new GNU will implement all the democratic reforms, unlike the last one which failed to implement even one reform, and finally cure the nation of the curse of rigged elections and bad governance.
However, if the SADC leaders should decide to water down the damning report, by reducing the report's serious flaws and illegalities into mere "challenges" as President Cyril Ramaphosa has already done. Then Zanu PF would be let off the hook and granted political legitimacy. And Zimbabwe will be condemned to another five more years of this corrupt and tyrannical Zanu PF dictatorship, the failed state and all else that entails.
President Ramaphosa and his ANC friend passed a party congress resolution last November "not to allow regime change in Zimbabwe". The ANC regime is clearly hell bent on granting Zanu PF legitimacy, even to the extend of doing so regardless of SADC's own election observers having stated categorically that Zanu PF rigged the 23 August 2023 elections!
Source - zsdemocrats.blogspot.com
All articles and letters published on Bulawayo24 have been independently written by members of Bulawayo24's community. The views of users published on Bulawayo24 are therefore their own and do not necessarily represent the views of Bulawayo24. Bulawayo24 editors also reserve the right to edit or delete any and all comments received.