Opinion / Columnist
Oh, please, Zimbabweans, shut up!
29 Sep 2023 at 11:47hrs |
Views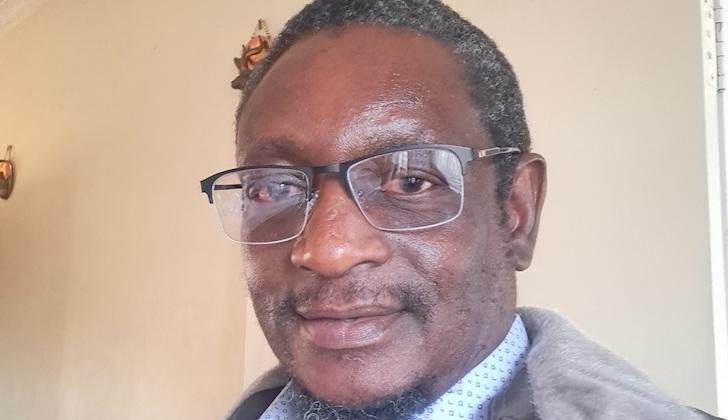 Of late, most particularly after the recent elections, I have felt thoroughly fed up with Zimbabweans!
The dejection has reached a point where I have all but concluded that we are a lost cause.
Unhelpable and useless!
In fact, that is why I have been unable and incapable of writing anything this entire week.
Everyone has his own breaking point - and, to be quite honest, I genuinely believe mine is just around the corner.
I nearly came to the conclusion that, it was time for me to pack up my bags, and take my family to another country - where, at least, we can escape this unbearable poverty and suffering in Zimbabwe.
We can not sit around in a land where every little thing - even that taken for granted in other countries, including those at war - is a nightmare and huge headache to acquire or access?
Yet, that is not the most frustrating bit.
What is extremely exasperating is the fact that we, as Zimbabweans, are not willing to do anything about it.
We moan and complain on a daily basis - but never really doing what is needed to set ourselves free from the cruel shackles placed upon us by those in power.
However, like a fool, my love for this country and its people always keeps me going - and I end up writing again: as my passion for social justice can not simply be switched off.
A few days ago, on the 27th September 2023, Zambia President Hakainde Hichilema finally called for the much anticipated extraordinary meeting of the SADC Troika on Politics, Defence and Security Cooperation, of which he chairs.
As to be expected, there was wild excitement in some quarters of the Zimbabwean population - since, high on the agenda, were our shambolic and highly flawed 23rd and 24th August harmonized elections.
The world already knows of the damning preliminary reports issued by various election observer missions who were on the ground.
These included, SADC, the AU, COMESA, Commonwealth, EU and many others - who all accurately characterized the plebiscite as falling far short of Zimbabwe's own Constitution and electoral laws, as well as regional and international guidelines governing democratic elections.
In Zimbabwe, we had already known these facts, since these violations of the law - through the barbaric intimidation of voters (even using violence), unashamedly biased state institutions, and vote manipulation - have been a part of our electoral processes for over two decades.
However, what made this year's elections different were two things: the brazen and flagrant nature of these violations of the laws of the land; and, for the first time, our own regional body SADC actually speaking out.
In all these past sham elections, SADC and AU have always curiously turned a blind eye - thereby, disingenuously endorsing them as free, fair and credible - even where the most egregious violations of our laws had taken place.
This time around, it was different.
They spoke out bravely by condemning this fallacy of an election.
That is why we have those Zimbabweans who were waiting with bated breath for this extraordinary meeting of the SADC Troika on Politics, Defence and Security Cooperation.
This is an organ, as the name aptly suggests, tasked by the organization to supervise and superintend over pressing issues of politics, defense, and security in the regional, including elections.
However, people as myself were never optimistic about SADC - or any other external source - coming to our rescue as the oppressed, suffering, and impoverished people of Zimbabwe.
As I have always made clear in numerous of my writings: only we can free ourselves!
There is no 'Superman' who is going to fly into Zimbabwe and fight our battles for us.
Not SADC. Not the AU. Not the US. Not the UK. Not the EU.
We are our own liberators!
Nonetheless, for some strange reason that I am still to comprehend, Zimbabweans always place their hopes on foreign messiahs coming to our aid.
This time, it was the SADC Troika.
In all this, we meekly and lamely sat back - going about our business as if all was well and normal in the country - whilst waiting for our saviors to act on our behalf.
I have said this before, and I will say it again: no one is coming to save us!
We need to get this cruel fact through our heads!
This was adequately proven yesterday, when the SADC Troika chair Hakainde Hichilema issued a communique after the much anticipated extraordinary meeting on Zimbabwe.
In it, there was absolutely nothing that would address the plight of Zimbabweans.
In fact, most of the statement defended the work of the SEOM (SADC Election Observer Mission), and sought to protect Hichilema and the head of the mission Nevers Mumba - both of whom had come under persistent heavy attack from the ZANU PF regime.
There were no recommendations on fresh elections in Zimbabwe, or some form of negotiated settlement - as had been demanded and expected by the main opposition CCC party.
I have repeatedly warned the opposition over depending on daydreaming and fantastical thinking as a way forward for the country.
Zimbabwe can not be rescued or saved through delusional thinking.
Only a solid plan, based on reality and realism, can work.
And, the realty is that: as long as we, as Zimbabweans, are not willing to stand up against our oppressors, then there will never be any positive change in this country.
Yet, this is the action we are not willing to take.
No wonder, at times, I feel like giving up!
No one is even urging Zimbabwean to go onto the streets to demonstrate.
We all know how the heinous Zimbabwe regime is so trigger-happy and can easily exploit that opportunity to murder, in cold blood, any who dare.
We witnessed these horrific scenes in August 2018 and January 2019, when scores of unarmed protestors were savagely gunned down on the streets of Harare by security forces.
Nevertheless, protesting is not restricted to street demonstrations.
The word 'protest' simply means 'a statement or action expressing disapproval of or objection to something'.
As a matter of fact, my articles are a form of protest.
Therefore, there are a million and one ways in which ordinary oppressed, suffering and impoverished Zimbabweans can express our disapproval and objection as to how our country is being led by those in power - without necessarily placing our lives in danger.
The key is coming up with creative ways for organized mass protests that are non-confrontational - since these are more powerful and impactful than individual protests, such as merely writing articles or posting on social media.
Why are we not even prepared to undertake something of that nature?
That is what I do not understand.
Let me be honest, Zimbabweans could have easily seen a SADC extraordinary summit (of all the heads of state, not just the Troika) swiftly organized, with strong and tangible resolutions agreed upon - had we engaged in some form of peaceful mass action from the day election results were announced.
Let us say, had the ordinary citizenry, especially in opposition strongholds (which are urban areas and the heartbeat of the economy) been on an open-ended stay away, virtually shutting down the country, since 26th August - SADC would have been compelled by circumstances to address the issue of Zimbabwe.
In actual fact, SADC would not have waited until now to call for an urgent meeting.
The crisis in Zimbabwe and the disputed elections could have been addressed weeks ago - and we would have already been back at our respective workstations.
That is the problem with being cowards - we only prolong our own misery and suffering.
However, here we are, behaving as if all is well and there is nothing amiss and untoward going on in the country - and yet, we somehow expect SADC to intervene where we ourselves do not appear to see a problem.
In fact, the same fate awaits the final SEOM report - since there is absolutely nothing that motivates the regional body to adopt a more assertive stance on the ZANU PF regime.
Remember, this is the same organization that treasures warm cordial relations between its leaders - and does everything in its power to avoid any tensions between members states.
There are already those - as South Africa's Cyril Ramaphosa and Namibia's Hage Geingob who are standing firm with their 'former liberation movement' comrades - and will resist any strong measures against the Zimbabwe ruling establishment.
They really do not give a damn even when it is glaringly obvious that these former 'liberators' in Zimbabwe have since morphed into worse oppressors than the colonial regime they fought.
As such, if there is no pressure exerted by ordinary Zimbabweans themselves, then SADC will always take the easy way out and sweep the SEOM final report under the carpet.
The best they will do is treat these condemnations of the flawed elections as mere recommendations for future plebiscites.
We need to be serious as Zimbabweans!
As long as we are not ready or willing to pull up our sleeves and do the dirty work ourselves, then we may as well shut up and stop all the whining and complaining.
We need to just accept that we will be suffering and languishing in poverty - under the yoke of a kleptomaniac corrupt repressive regime - for a very long time to come.
In fact, it will only get worse - as our own docility emboldens those in power to be even more corrupt and cruel - with full knowledge that we will do zero about it.
Is that not why the likes of presidential spokesperson George Charamba love taunting us with the phrase, 'Saka muchaita sei' - so what are you going to do about it?
They are absolutely right.
Only when we finally stand up for ourselves can there be hope for Zimbabwe.
Then, yet again, maybe I am just expecting too much!
Let me just try to enjoy my weekend in peace and forget about it!
© Tendai Ruben Mbofana is a social justice advocate and writer. Please feel free to WhatsApp or Call: +263715667700 | +263782283975, or email: mbofana.tendairuben73@gmail.com, or visit website: http://mbofanatendairuben.news.blog/
Source - Tendai Ruben Mbofana
All articles and letters published on Bulawayo24 have been independently written by members of Bulawayo24's community. The views of users published on Bulawayo24 are therefore their own and do not necessarily represent the views of Bulawayo24. Bulawayo24 editors also reserve the right to edit or delete any and all comments received.