Opinion / Columnist
Strategic Ambiguity, so near but so far
29 Sep 2023 at 11:55hrs |
Views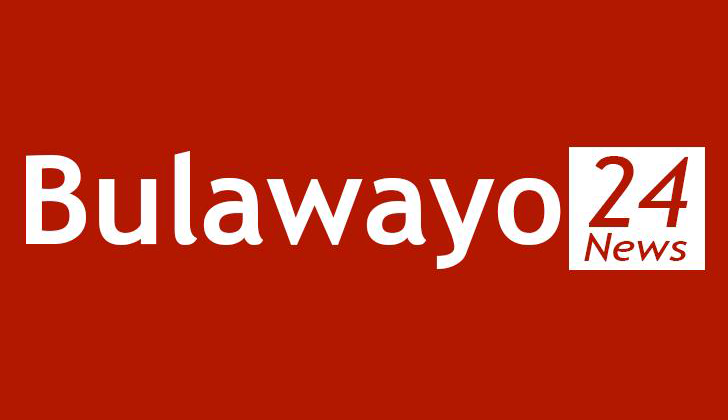 Addressing thousands of change champions on his last political rally at the Freedom Square, Chamisa highlighted to the CCC supporters that it was impossible for President Mnangagwa to rig the August 2023 presidential elections, but three days later the same man was claiming that the election had been stolen.


Lack of sustainable election funds
As far as I am not part of the financial unit within the CCC party, one thing that I can agree with a common opposition supporter is that the Nelson Chamisa led party was poorly funded going into the August 2023 elections and this can be supported by the whirlwind rallies that were being conducted but Chamisa alone. Most of these rallies especially in deep rural areas proved that money is a critical component when you are getting into a critical election. More so Zanu PF was well oiled when it came to this aspect of sustainable election funds. Money is critical in any election and Nelson Chamisa should find ways to raise sustainable election funds before partaking or participating in any future presidential election.


A divided leadership from within
The shock defeat of Tendai Biti by Hon Markham during the Harare East CCC primary elections cracked the leadership boat within the Nelson Chamisa led party like what happened to the famous luxurious cruise ship Titanic. Considering that Biti have been and is still one of the long servings within the CCC party his shock defeat created a function within the President Nelson Chamisa led party as many people within the movement were sympathizing with him, the cracks were even seen during the election campaign period as Biti, Ncube and Khumalo were mysterious omitting most of the rallies that were being conducted by Nelson Chamisa and in politics a divided team will never win state power as Zanu PF would use such instances to use money on disgruntled leaders.

The timely incarnation of Job Sikhala and Ngarivhume
Zanu PF is more afraid of Sikhala when it comes to counter politics, while Chamisa resembles a very calculative and screwed politician to them, hence the ruling party had to move fast and swiftly in getting rid of a militant and combative Sikhala who resembles counter politics which Zanu PF is very afraid of. In arresting Job Sikhala Zanu PFD was able to deal with both pre and post CCC combative strategy. Another typical Sikhala type, Promise Mkwananzi the current CCC Spokesperson was forced to flee the country as they feared a political unrest soon after Mnangagwa was declared president elect. Even until now Zanu PF is still afraid of releasing Sikhala, while Transform Zimbabwe leader Ngarivhume is also languishing behind bars.
Lack of adequate training and deployment of rural poling agents
According to first hand information obtained, CCC failed to properly train its national poling agents and those who were going to rural areas were only trained for less than an hour and some even went to defend the vote without even being trained. Hence most of these agents had no basic knowledge of how elections in rural areas are manipulated and the majority of them were gripped with fear that they were going into the enemy's strongholds. To some numbers were even changed Infront of them and to some they even didn't care about the whole process as they were not fully equipped financially and academically. In rural areas you will need more than one polling agent especially knowing that those are Zanu PF strongholds, yet CCC most was fielding one polling agent against five of Zanu PF.

Poor funding of rural poling agents
CCC rural poling agents were paid between $20-25 on their return from manning the most important vote of the August 2023 elections which was the presidential vote. In short, the agents only received food perks which were already compromised. Bearing such logistical errors one can now see why CCC was walloped in rural Zimbabwe. While at most of these polling stations only one agent was available or at most no one was manning the ballot. Some of these agents had used their money to come to Harare for deployment and getting a $25 was indeed an insult to someone who had sacrificed his time. This contributed to some of them refusing to hand over V11.

Incompetent leadership and office bearers
Without doubt Nelson Chamisa is surrounded by a group of twitter warriors. Most of these twitter warriors do not possess adequate political stamina in this overdue democratic struggle. While some of them are just ridding on the popularity of their president offering nothing at all when it comes to policy frameworks, this has even affected most of the local authorities as most of the elected counselors do not know anything about governance except stealing from the electorate. Due to incompetent leadership, the CCC party has failed to deliver in local authorities while at party level the party seem to have failed to stop the rigging of elections. When it comes to office bearers its administration is full of incompetent office holders, most of these folks they only have a background of being in the democratic struggle for a long time while offering nothing at all when it comes to administration competence.
One man show
Chamisa seems to be everything within the CCC movement, and leading with such an ideology at most bears sour grapes as any misfortune or incompetence of the party will always be blamed on you. As the change champions are still to come to terms with the narrow defeat of Chamisa it seems, it is of paramount importance that the young and charismatic leader should appoint competent leaders and office bearers who will help him in archiving the long and overdue Zimbabwean Dream.
Knowledge Hakata is the leader of Demos-Cratos a research and policy organization. He can be contacted on waterlessprings@gmail.com

Source - Knowledge Hakata
All articles and letters published on Bulawayo24 have been independently written by members of Bulawayo24's community. The views of users published on Bulawayo24 are therefore their own and do not necessarily represent the views of Bulawayo24. Bulawayo24 editors also reserve the right to edit or delete any and all comments received.