Opinion / Columnist
Zimbabwe's education system needs revision
13 Feb 2013 at 14:39hrs |
Views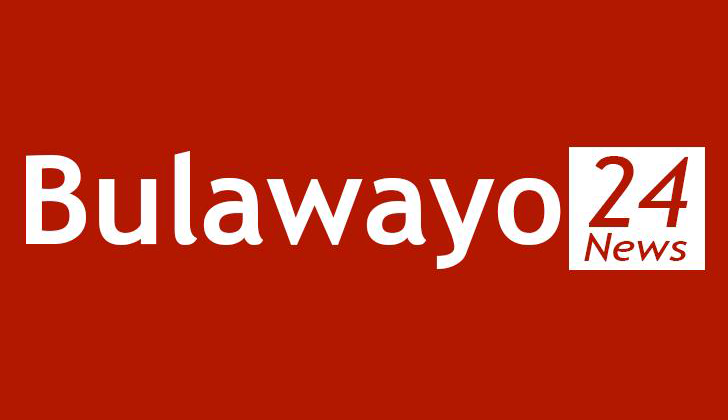 The falling standards in our education in Zimbabwe should be cause for national anxiety.

The huge gains made in the formative years of our independence in this sector are now being eroded. This is an unfortunate development that must be addressed.

It is imperative for all stakeholders: parents, educationists and the government to critically look at the education system with a view to find ways of improving it, guided by the nation's development needs.

Several reasons are behind the present position of our education. These include a rigid curriculum that assumes that all students are university material, low salaries for teachers, poor housing conditions for teachers in rural areas, the mushrooming of private colleges in urban centres, indiscipline among students whose parents treat them with kid gloves, lack of essential books and science laboratories in most rural secondary schools and long distances that students in some rural areas walk daily to and from schools.

There are other reasons, like the poor performance by the national economy that leads the girl child to turn to sugar daddies for financial help and the fast changing society of modern technology where some students spend too much time on Facebook, Google, Whatsapp etc, at the expense of school work.

The present secondary education system is flawed in that it assumes that every student will end up at the university. Yet only a fraction of the students are capable of reading up to university level.

In my view, the old system, introduced during the colonial era which offered slow students an opportunity to take up technical subjects like building, agriculture, carpentry, food and nutrition and dressmaking at secondary level - the so called F2, was much better than the present one.

This system streamlined education such that it offered two secondary school curricula. The F2 was for students not academically inclined, while the other system was for fast learners or those with a high academic inclination. Slow students were equipped with survival skills early, in that they took up practical subjects and could follow them to higher levels in industry.

In the long run, such students need not apply for jobs, but can set up their own enterprises, and are trained in basics of running small businesses and financial management. That way they can become self-reliant and can create employment opportunities for others.

In a developing country such as Zimbabwe, this should be the way forward. But the government must also revisit its SME portfolio so that it works with the Ministry of Education to spearhead this thrust for self reliance.

The private sector could also come in by providing attachments for students and offering short courses in financial and business management.

Provided they are connected to Zesa, Growth Points will develop into small towns where school leavers are absorbed by the new enterprises. This will eventually curb the needless rural to urban drift.

It is also my contention that the Junior Certificate was good in that it tested students after only two years of secondary education. This is the stage when a decision must be made by educationists for students, separating the slow learners from the bright ones before they move into Ordinary Level.

The educationists must come up with a new curriculum for the slow ones so that they have a basic grasp of science and mathematics while at the same time they specialise in their chosen technical discipline.

Without the Junior Certificate examinations, students go for four years without sitting for any public examination. They bring home O'level certificates with three or more U's which do not allow them to go for any training whatsoever.

They end up frustrated. The government and the parents will lose all the money invested on the youngsters. The kids, now drop outs, resort to crime. They smoke dagga, steal, rob and murder while the girls turn to prostitution and other unbecoming vices.

My understanding is that some developed countries like Germany, Japan and China group their students early, like at the age of 12 years. They make sure that the more academically inclined are allowed to take up subjects that lead them to university where they study medicine ,accountancy, architecture, engineering, law, history, etc.

Those who are not so academically inclined then choose one or two of the practical subjects so that after other two or more years they complete a course that will make them useful members of the economy.

As a developing country, Zimbabwe needs artisans and professionals in various disciplines, like printing, agriculture, mining, motor industry, the manufacturing sector, IT, hotel and tourism etc. These areas are the bedrock of our day to day lives.

While lawyers, accountants, teachers, historians, journalists and engineers are important in any society, it is critical to have trained plumbers, electricians, builders, carpenters, printers, miners, farmers and technicians in almost all sectors of life.

At the moment, agriculture and mining are the major contributors to the Gross Domestic Product in Zimbabwe and our educationists must not lose sight of this reality. Indeed, our education curriculum should reflect this, if our development goals are to be met.

After all, education is the pivot for national development and the type of education that a country offers will, by and large, determine the direction the economy takes.


Source - zbc
All articles and letters published on Bulawayo24 have been independently written by members of Bulawayo24's community. The views of users published on Bulawayo24 are therefore their own and do not necessarily represent the views of Bulawayo24. Bulawayo24 editors also reserve the right to edit or delete any and all comments received.