Opinion / Columnist
Zanu-PF cannot stop the freedom train
21 Feb 2013 at 05:26hrs |
Views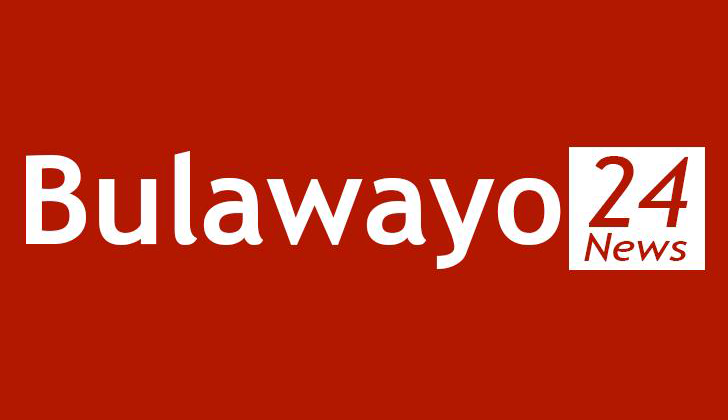 "If you are a bully / I beg you look for me good
If you are a bully, a folly, a bully / Treat me good
I'm like a steppin' razor / Don't watch my size, I'm dangerous"
I open this article by quoting the wise words of the reggae maestro, Peter Tosh, from the popular song Steppin' Razor.
For a long, long time, the peace-loving people of Zimbabwe have been trashed, their rights as human beings routinely abused and misused. The people have been trapped in a conundrum of hopelessness and utter despair.
Of course, it is always dangerous to take the people for granted. They may be meek but they are definitely not weak. The time for the people to speak out is now. They are not stupid. In fact, very soon it will be proved, beyond a shadow of doubt, that the people of Zimbabwe are not as docile as some misguided politicians might believe.
In fact, very soon the people will show that when they are driven to the edge, they are as sharp as a razor. Don't under estimate them. Because, they can be dangerous!
Elections will be held in Zimbabwe around July, 2013.That is a fact accompli. These elections will be watershed; almost akin to the historic elections that were held in February 1980, ushering us into independence on April 18, 1980. These elections are a do or die exercise for some die-hard fascists that populate the chaos faction of Zanu-PF. This group of anarchists is presently running scared. They are worried. Very worried!
To begin with, it was part of their nefarious agenda to torpedo the COPAC-driven constitution-making process in order to ensure that elections will be held under the thoroughly discredited Lancaster House Constitution that has been amended a record 19 times in less than 30 years. The chaos faction in Zanu-PF hopelessly lost the constitution battle and now they have strategically retreated into a shell.
We know the members of this faction of chaos; this faction of anarchists and thugs. We know that they are thoroughly ruthless. We know that they have a track record of brutality and thievery. But we certainly do not fear these anarchists. Our mission, as the people of Zimbabwe, is designed by the Big Man above. This is God's mission and as of now, no mortal being can successfully derail the people's march to a New Zimbabwe.
We do not hate Zanu-PF. Hate is a primitive emotion with which we do not want to be associated. Please get us right. What we hate are the bad traits that seem to permeate and define everything associated with Zanu-PF. From the lunacy and sheer brutality of the Gukurahundi genocide, to the madness and violence-riddled so-called land reform programme; followed by the callousness of Murambatsvina and now the mad delirium caused by the misguided and doomed-to-fail so-called indigenisation programme.
In these circumstances, the majority of right-thinking people find it virtually impossible to continue supporting Zanu-PF. The drive towards modernity and progressive political activism has alienated the majority of Zimbabweans from Zanu-PF. The people of Zimbabwe have completely refused to be locked up in the past and to feed on the illusions and delusions of yesteryear. They want to move forward and join the progressive comity of nations. They want to break away from a past where might was always right; where those of us who claim to have participated in the war of liberation, somehow, think that they have a divine right to rule us until the cows come back home.
It would be a monumental tragedy if the unthinkable happens! The unthinkable is a situation whereby the forces of retrogression and thuggery assume power after the watershed elections in July, 2013.The forces of retrogression are essentially composed of women and men who are way past their prime, their sell-by date. These are elderly people with absolutely nothing new to offer to the people of Zimbabwe
We are sick and tired of their relentless liberation war rhetoric. Day in day out, they feed us a diet of hate; a diet of crude and naked lies; a diet of deceit and chicanery. They think the people are stupid and docile. They have virtually converted the Zimbabwe Broadcasting Corporation's four radio channels and two television stations into a Zanu-PF propaganda mouthpiece. They will not win the battle for the hearts and minds of the people. The majority of the people are youths. And we all know that youths are computer savvy.
We are easily and comfortably reaching out to the people through internet social networking and through alternative media. Who doesn't know that Studio 7 is the most listened to radio station in Zimbabwe at the moment? The Taliban is wasting its time by investing millions of ill-gotten money in purchasing outside broadcasting vans from China. If they think they will successfully jam Studio 7, SW Radio Africa and Radio VOP, then they are in for a rude shock. Modern information technology has no respect for dictatorships.
The fascists cannot and indeed, will never, catch up with modern information technology. Little wonder, therefore, that the forces of democratic change are always ahead of the pack when it comes to information dissemination. The MDC led by Morgan Tsvangirai always leads the pack, while others follow. That's the way it is. And that's the way it will remain for many, many years to come.
The situation on the ground is pretty disturbing. Whilst some of us are routinely talking peace, on the ground, they are acting war. Of late, the Zimbabwe Republic Police (ZRP) has been viciously let loose against the forces of progress. We have witnessed a concerted campaign to clamp down on the activities of non-governmental organisations, particularly in the human rights sector.
The Police have invaded the offices of the Election Support Network as well as some other organisations purportedly looking for subversive material; including short wave radios. We know that the fascists are panicking; they are running scared. They know that the day of reckoning is nigh. But as I have written in previous articles, the chaos faction in Zanu-PF will not go away without a fight, a real vicious fight. They have everything to lose when a New Zimbabwe comes soon. They have accumulated unbelievable wealth through sheer looting and thievery. They have extremely huge skeletons in their cupboards.
Peaceful power transfer after the elections is not guaranteed. Indeed, there is need to start planning how the new democratic government will deal with the chaos faction in Zanu-PF. There is going to be fierce resistance to the coming in of the new government after the elections that will be held in July, 2013. Thus, the time for election observers to descend into Zimbabwe is now! These observers should be immediately deployed to monitor and observe how the referendum will be conducted. They should stay in Zimbabwe until at least six months after the swearing in of the new government.
Zimbabwe is at the crossroads. It's now or never. The chaos faction in Zanu-PF is capable of fighting dirty. Just witness how they are tearing Gideon Gono to shreds in the indigenisation war that has erupted between some factions in Zanu-PF. It is not going to be a stroll in the park. If we do not plan properly, we are going to witness the Ivory Coast scenario where Laurent Gbabgo and his henchmen put up a spirited resistance aimed at preventing Alassane Ouattara from assuming power.
The new government to be led by Tsvangirai should waste no time in cleaning up the mess that has become Zimbabwe. There is no need for retribution. The country has to move forward. The infrastructural decay should be urgently addressed. Our national and local road network is a total and complete mess. There is need to secure safe drinking water for all citizens. We cannot live with a situation where our cities and towns have been villagised. The rural areas need a development masterplan.
There has to be a holistic development trajectory for both rural and urban areas. In other words, it should be serious business after the elections. All those people who amassed ill-gotten wealth will have to account for their loot. Stolen wealth will be promptly re-possessed. Of course, thieves and plunderers will be locked up in prison, where they rightfully belong. There should be justice when everything has been said and done.
More importantly, Zimbabweans should learn to love one another. Our politics has to be sanitised. The 'tsvimbo mugotsi' approach to politics should be relegated to history. There is need for us to inculcate ethos of tolerance and empathy in our political discourse. The people of Zimbabwe are sick and tired of hate-mongering and personality cult worshipping.
Those of us who are very old should be given a dignified exit from public life. We should design policies and programmes that will meaningfully empower our war veterans and all other people who actively participated in our war of liberation. We do not want our war veterans to be destitute. The new government should ensure that the dependants of our departed heroes are properly and adequately looked after. Zimbabwe is a great nation; not a nation of paupers and beggars.
After the watershed elections to be held in July, 2013, Zimbabwe should chart a new course in her destiny. We will bid farewell to gerontocracy, kleptocracy and dictatorship. After July, 2013, Zimbabwe will never be the same again.
-----------------
Obert Gutu is the Senator for Chisipite in Harare. He is also the MDC Harare provincial spokesperson and Deputy Minister of Justice & Legal Affairs
Source - Obert Gutu
All articles and letters published on Bulawayo24 have been independently written by members of Bulawayo24's community. The views of users published on Bulawayo24 are therefore their own and do not necessarily represent the views of Bulawayo24. Bulawayo24 editors also reserve the right to edit or delete any and all comments received.