Opinion / Columnist
Gono has unleashed the Anti-Corruption body to scuttle indigenisation of banks
18 Mar 2013 at 05:24hrs |
Views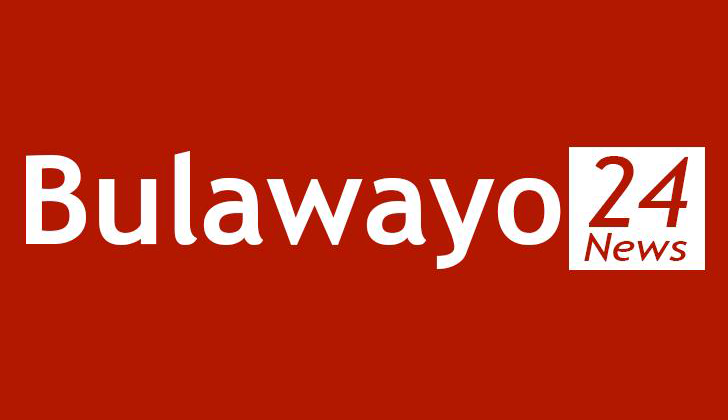 If like most rational people you believe that everything happens for a reason, then you must be among the many who are wondering about the reasons behind the unprocedural, illegal and unlawful actions taken by the Zimbabwe Anti-Corruption Commission (ZACC) based on false allegations against the National Indigenisation and Economic Empowerment Board (NIEEB), the Zimbabwe Mining Development Corporation (ZMDC) and the Zimbabwe National Road Administration (ZINARA) under the convenient guise of fighting the scourge of corruption.
But because rine manyanga hariputirwi the shocking reasons are now emerging for anyone without an axe to grind to understand why ZACC has been scandalously corrupted from an anti-corruption to a pro-corruption body to the point of unprocedurally, illegally and unlawfully pursuing NIEEB, ZMDC and ZINARA with the consequence that ZACC is itself now in the contradictory position of using corruption to fight alleged corruption.
It is as unfortunate as it is unavoidable to mention that the reasons behind the corruption of ZACC with respect to its latest unprocedural, illegal and unlawful actions against NIEEB, ZMDC and ZINARA are to be found in the unprecedented, shocking and hitherto undenied and indeed undeniable actions by the Governor of the Reserve Bank of Zimbabwe (RBZ) Gideon Gono in the leakage to and publication by the Daily News on February 14 of very sensitive and confidential documents on the proposed indigenisation of Zimplats whose contents were grossly and criminally distorted apparently to justify and trigger false corruption investigations by ZACC whose illegality are now indisputable public facts.
Before documenting the link between the false allegations published by the Daily News on 14 February and ZACC's subsequent unprocedural, illegal and unlawful actions against NIEEB, ZMDC and ZINARA, it is important for the avoidance of doubt to make clear that the conclusion that ZACC has acted unprocedurally, illegally and unlawfully has been confirmed by a judgment of the High Court of Zimbabwe made last Thursday on 14 March after ZACC consented without advancing any counter legal or factual argument before Judge President of the High Court Justice George Chiweshe to the fact that it had acted improperly in the matter. What this means - a fact that has been ignored or misrepresented by some malicious sections of the media - is that Justice Chiweshe did not have to make any ruling of his own because ZACC consented to the order that was sought against it simply because ZACC did not have any factual or legal case to put forward to defend its unprocedural, illegal and unlawful actions against NIEEB, ZMDC and ZINARA.
What is particularly shocking from a legal point of view and what should invite a criminal investigation without fear or favour is the fact that prior to going to the High Court and prior to inexplicably securing an order from Justice Hungwe to effect an unprocedural, illegal and unlawful search and seizure of documents at NIEEB, ZMDC and ZINARA, ZACC had actually approached the magistrates' courts as required by the law and had been specifically denied by those courts to do exactly what it was wrongfully granted to do by Justice Hungwe under very mysterious circumstances that smacked of corruption during which ZACC did not disclose to the presiding judge its earlier approach to the magistrates' courts which had been lawfully denied on 28 February by provincial magistrate M. N. Gofa. The fact that Justice Hungwe entertained the matter when he had no jurisdiction to do so also raised very serious eyebrows.
If ZACC did not have a procedural, legal and lawful basis for its widely publicised actions whose import was to give a false impression of rampant corruption at NIEEB, ZMDC and ZINARA, what then was the cause of those actions which have turned out to be corrupt to the core?
The record will show that the same Daily News which on 14 February published false allegations against NIEEB dubbed "the biggest scam since independence"- based on misrepresentation of confidential information leaked to it from the RBZ - did not have any qualms publishing a lead story on 28 February headlined "Nieebgate: Anti-graft body to probe scam" which reported that "ZACC spokesperson Goodwill Shana confirmed yesterday (only to the Daily News) that the anti-corruption body was probing the Nieebgate scandal after noting the Daily News' expose on the matter".
This is very important to keep in mind because and according to the submission of Goodwill Shana who speaks for ZACC - and as reported by the Daily News on 28 February - the source of the alleged expose on 14 February by the Daily News whose claims have turned out to be false and unsustainable is the scandalous and corrupt basis of ZACC's unprocedural, illegal and unlawful actions against NIEEB, ZMDC and ZINARA which were found to be null and void in the High Court on 14 March by a consent order confirmed by Justice Chiweshe.
It should be remembered that the scandalous, false and clearly corrupt allegations that were reported by the Daily News on 14 February - and which prompted ZACC to swing into unprocedural, illegal and unlawful actions against NIEEB, ZMDC and ZINARA - were based on seven allegations that were made by Gideon Gono to anyone with ears before he irresponsibly and unfairly leaked them to the Daily News which has failed to prove or sustain any of the seven allegations since publishing them.
In case you missed them and because they are crucially important to keep in mind in order to understand why many Zimbabweans and other objective and fair-minded foreigners have been outraged by the juicy allegations irresponsibly and unfairly leaked by Gideon Gono to the Daily News and scandalously published on 14 February by the paper as "the biggest scam since independence" contained the following seven claims that nobody has been able to prove or sustain and which are the scandalous source of ZACC's corrupt actions against NIEEB, ZMDC and ZINARA that were nullified by the High Court last Thursday.
That the term sheet of the Zimplats indigenisation transaction was finalised without the necessary consultations with or approval by regulatory authorities such as the RBZ; yet paragraph 22 of the very same term sheet commits to seeking the approval of the same regulatory authorities prior to the conclusion of the final substantive agreements that are subject to negotiation.
That the Zimplats term sheet is a final agreement when a term sheet is by definition a non-binding roadmap to an agreement which is yet to be reached.
That disputes arising from the transaction are to be resolved by UK courts in London under English law when there is nothing in the term sheet leaked to the Daily News by the RBZ resembling the claim.
That the Zimplats transaction negates Zanu-PF's indigenisation ideology when the fact is that the transaction is seeking the realisation of the party's ideology through strategic negotiation given that there is no law that enables compulsory acquisition of a minimum of 51 percent shareholding of existing enterprises.
That forty five million taxpayer dollars have been "amassed" and "looted" in the Zimplats transaction through Brainworks Capital when the fact is that there's a disputed and thus unpaid invoice of only US$17 million which has been sent to Zimplats and not to taxpayers.
That the indigenous entities will pay 10 percent interest per annum when the issue of the interest rate - if any - will only be finalised during the negotiations for substantive agreements that are yet to be finalised.
That Zimbabwe's platinum resources have been undervalued while Zimplats has been overvalued as a company when the self-evident fact is not only that a non-binding "fair value" approach was used and confirmed by third parties such as JP Morgan and Citi Bank but also when it is clear that NIEEB's final negotiation position which the RBZ-leaks sought to undermine before the fact is that the 51 percent shareholding by the indigenous entities will be offset by the value of the natural resource as directed by President Mugabe.
The role of the RBZ in the construction and peddling of the above seven lies that have found predictable juicy favour with the MDC T, is as troubling as is the RBZ's unsavoury links with ZACC's unprocedural, illegal and unlawful actions against NIEBB, ZMDC and ZINARA. Anyone who has been closely following the latest and now failed attack on the indigenisation programme by the RBZ will be aware that the one telling noise that Gono made the loudest in the period leading to his irresponsible and unfair leaking of confidential documents with their misinterpretation as published by the Daily News on 14 February was that "RBZ had demanded information from NIEEB without any success".
It is now very clear and most unfortunate that in its misguided and in fact unlawful quest to get its hands on all documents on indigenisation transactions whose sum and substance have publicly opposed by Gideon Gono, the RBZ prompted ZACC to unprocedurally, illegally and unlawfully seek those documents by hook or crook for the benefit of what transpires to be a sinister agenda. This is the import of the Daily News lead story of 28 February which reported that "ZACC spokesperson Goodwills Shana confirmed yesterday that the anti-corruption body was probing the Nieebgate scandal after noting the Daily News' expose on the matter".
The political timing of ZACC's attack on indigenisation triggered by the governor of the RBZ is very curious given the fact that there are now only some 100 days during which the forthcoming harmonised elections must be legally and constitutionally held by 29 June to avoid the unprecedented and unconstitutional spectre of having an unelected government without a Parliament running the country by decree. The fact that the tenure of ZACC's current composition will end with the adoption of the proposed new
Constitution if the result of yesterday's referendum yields a "yes" vote as widely expected has made a bad situation worse by opening up MDC corruption opportunities which are enabling ZACC to cover up widely reported cases of corruption in MDC run local authorities across the country, Morgan Tsvangirai's still unresolved fraud case involving $1,5 million stolen from the RBZ and the case of $20 million that went missing after it was withdrawn by Finance Minister Tendai Biti from the IMF's Special Drawing Rights (SDRs) to name but only a few corruption cases that ZACC has ignored.
In essence, ZACC's unprocedural, illegal and unlawful search and seizure of documents at NIEEB which was denied by both the Magistrates Courts on 28 February and the High Court on 14 March was specifically intended to not only to justify the seven false allegations made by Gono through the Daily News on 14 February but also to enable the RBZ to access documents which Gono repeatedly claimed he wanted but was unable to get from NIEEB.
It must be said in the strongest possible terms that it is wrong and totally unacceptable in a constitutional democracy for a statutory body such as the RBZ with limited legal authority that is subject to political oversight to abuse a constitutional body that is supposed to be independent such as ZACC in a reckless bid to either confirm RBZ lies intended to politically damage a major national policy initiative such as the indigenisation programme or to seek official documents which the RBZ believes it needs for reasons whose legality or policy justification is not apparent.
Asked by Faith Zaba of the Zimbabwe Independent in an interview published by that paper in its March 8 – 14 edition what exactly his problem is with the indigenisation programme as it stands now, Gono gave a very clear and unambiguous political explanation as to why he is opposed to what is in fact a people's programme that is now unstoppable and irreversible by saying:
"Where the RBZ has differed is with the current 'one-size fits-all' approach in which the law is used to treat all sectors of the economy as if they are the same when we know they are not. In that connection, we were deeply heartened to note that this same view was echoed by His Excellency (President Mugabe) in his birthday interview aired last Friday (March 1). We stand by our well-considered view that the banking sector is different, has its own structural peculiarities and sensitivities which require a different mutually agreed model . . . Apart from pointing out that a 'one-size fits-all' model is inappropriate for the banking sector, we have been at pains to bring to the attention of relevant authorities contradictions in the indigenisation law and other pieces of legislation".
What has transpired since Gono's telling interview with the Zimbabwe Independent is that he has unleashed ZACC - as confirmed by the essence of the Daily News lead story of February 28 - first to scuttle the whole indigenisation programme in order to prevent the indigenisation of banks in terms of the law as it is and second to prove to "the relevant authorities" that all laws are equal and that therefore the indigenisation law should not be treated as if it is above other laws such as the Exchange Control Act or the Reserve Bank Act some of whose provisions are in conflict with those of the Indigenisation Act. But Gono's position does not make sense. In the first place it is not true that in his public interview screened by ZBC-ZTV on 1 March President Mugabe said foreign banks should be treated in any special way or that he somehow disagreed with the so-called 'one-size fits-all' indigenisation approach. Everybody watched and listened to the interview and nobody needs any interpretation of the interview from the RBZ.
The bottom line is that the indigenisation reform programme is based on the law of the land and by definition the law treats everyone equally and the same without discrimination such that where the law is concerned, 'one-size must indeed fit-all' otherwise the result will be discriminatory and therefore challengeable in the courts on the ground of discrimination. There is absolutely nothing special or sensitive about banks that make money from Zimbabweans and in Zimbabwe. Nothing.
It is unacceptable that any foreign bank making money in and from Zimbabwe should be exempt from the 51 percent indigenous equity threshold.
There is a big difference between bringing technology to Zimbabwe and making money from Zimbabwe and Zimbabweans. Any bank that does not want to cede 51 percent equity to Zimbabweans has no business to do in Zimbabwe and anyone who sides with that foreign bank is an enemy of the people and has no business occupying any position of responsibility that has anything to do with the banking sector. Therefore the banks must ship in by indigenising 51 percent of equity or simply ship out. If they foolishly think they will avoid that by listening to a lame duck Governor at the RBZ they will only have themselves to blame when the moment of reckoning comes as it sure will sooner rather than later.
The RBZ view that all laws are equal and that the indigenisation law should not take precedence over other laws is somewhere between being counter-revolutionary and being meaningless such that it does not deserve a comment serve to point out that just like the Land Acquisition Act, the Indigenisation Act shall be the order of the day come rain or shine. There are no two ways about that because 'one-size-shall-indeed-fit-all'.
If you don't understand this about Zimbabwe and its unstoppable revolution of resource nationalism, you will never understand anything meaningful or useful about this country. But even if one put all this aside and granted Gono his argument which is in fact wrong in every respect, it would not follow that he is right to irresponsibly and unfairly pursue his wrong case by abusing ZACC to get it to use corruption to fight against alleged corruption let alone by abusing some sections over which he has undue influence such as the Daily News that is known to have a troublesome US$2 million liability over which Gono has a strategic hold not to mention some other juicy leverage that the RBZ governor has over the paper.
What further compounds ZACC's case in relation to the RBZ is that, according to an internal ZACC audit report done by a B. Gandawa over a US$5.5 million sum given to it by the RBZ under eyebrow-raising circumstances soon after the signing of the GPA, ZACC's busy-body officials such as Sukai Tongogara who have been at the forefront of enthusiastically yet unprocedurally, illegally and unlawfully taking actions against NIEEB, ZMDC and ZINARA are recipients of controversial and even corrupt RBZ allowances that they have in fact seriously abused in ways that are yet to be made public. This raises very serious questions about their objectivity as there are very clear and indisputable grounds of corruption on their part which must now be investigated without fear or favour.
Source - zimpapers
All articles and letters published on Bulawayo24 have been independently written by members of Bulawayo24's community. The views of users published on Bulawayo24 are therefore their own and do not necessarily represent the views of Bulawayo24. Bulawayo24 editors also reserve the right to edit or delete any and all comments received.