Opinion / Columnist
Beatrice Mtetwa, Gideon Gono the 'Untouchables'
24 Mar 2013 at 10:21hrs |
Views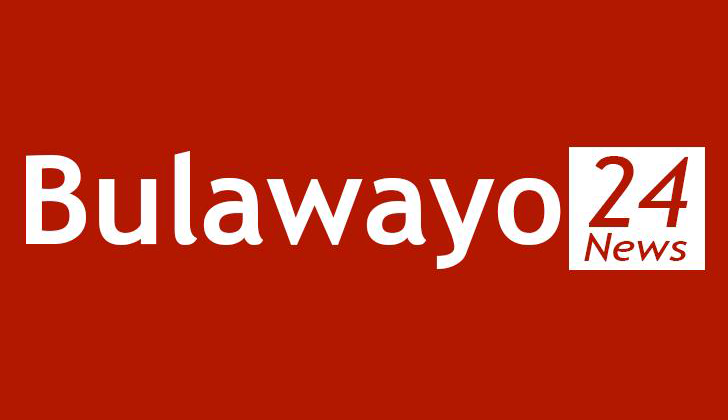 One repugnant conduct that has developed like a cancer in Zimbabwe and which now needs to be tackled head-on without fear or favour is the scourge of untouchables which is based on a corrupt presumption of impunity by some self-important individuals who routinely behave as if they are above the law or any scrutiny and who have established propaganda networks that are designed to shield them from public accountability even where or when their mischief is too ghastly to ignore.
There are two current cases of this scourge of untouchables whose unravelling will attest to the point revolving around Beatrice Mtetwa and Gideon Gono.
Take the case of Beatrice Mtetwa, the self-styled human rights lawyer who is known less for her legal thinking or practice and more for her stage-managed antics in and outside the court some of which have been used by dubious institutions to reward her with equally dubious awards that do not have self-evident merit. Mtetwa - who hails from Swaziland and who lives in Zimbabwe on a work permit as a resident who travels on a Swazi passport - has become a notorious untouchable celebrated in the legal fraternity not for her legal work about which there's precious little to show but for her corrupt presumption of impunity when it comes to her now well documented reckless confrontation with law enforcement agencies always designed to grab dramatic news headlines. In this connection, Mtetwa's latest brush with the law is a very revealing case study.
Last Sunday on March 17 Mtetwa was caught up in a lawful police swoop of the offices occupied by a regime-change NGO with MDC-T links whose staffers stand accused in the courts of engaging in very serious crimes including impersonating the police and officials in the Attorney General's office, illegally drafting dockets and having them unlawfully processed through the Zimbabwe Anti-Corruption Commission (ZACC) and violating the Officials Secrets Act.
Apparently upon learning of the police swoop, Beatrice Mtetwa rushed to the scene of the crime and because she presumes herself to be an untouchable with impunity, she hit the ground with her foul mouth against the police as wide-open as Morgan Tsvangirai's zip. Among some unprintable invectives and indescribable acts, some of which bordered on crimen injuria, she insulted the police who were doing their lawful work in broad daylight by calling them "Mugabe's dogs".
It boggles the mind how a supposedly respectable lawyer ' let alone a human rights lawyer ' who is an officer of the court as a registered practitioner can expect the police to respect her by criminally calling them "Mugabe's dogs" in public and by doing unspeakable things that were designed to prevent them from doing their lawful work. Yet this is precisely Mtetwa's trademark that has given rise to her misguided quest for the status of an untouchable which has now gone way out of hand and has reached intolerable levels.
While it is understandable although unacceptable that a drama queen like Beatrice Mtetwa can seek to be an untouchable with vain impunity, it is shocking in the extreme that her conduct finds support and favour from institutions that should know and do better such as the Law Society of Zimbabwe (LSZ), Zimbabwe Lawyers for Human Rights (ZLHR), International Bar Association (IBA) and a host of media outlets. Mtetwa's support from these and related organisations which claim to respect the rule of law has been shocking because it has been based on blatant falsehoods and unlawful things done at the High Court.
For example, it is false that all that Mtetwa did when she arrived at the scene of the crime at 14 Bath Road in Belgravia on March 17 was to seek to represent her clients in a lawful manner as expected of lawyers in their role as officers of the court. As already pointed out, Mtetwa ran amok against the police to whom she exposed her indecent acts while insulting them as "Mugabe's dogs".
Despite this extreme provocation, the police still gave Mtetwa an opportunity to apologise and to let them continue with their lawful work while she followed the normal legal procedures to protect the interests of her alleged clients but she made the already bad situation untenable for the police by doing more and worse of the same, resulting in her arrest which she could have avoided by acting professionally as a lawyer. Less than 24 hours following her arrest on March 17, an assortment of lawyers approached Justice Charles Hungwe at 2am at his farm away from the High Court and away from Harare seeking Mtetwa's release from lawful police custody without serving their papers on the police.
In a shocking development whose illegal consequences expose the hollow claims that Beatrice Mtetwa and her loquacious supporters are sticklers for the rule of law, Justice Hungwe unlawfully ordered Mtetwa's release without giving the police the all-too-important right to be heard on the reasons why they were holding Mtetwa on criminal charges. Justice Hungwe's order made under the dead of the night at his farm in the latest case of a night court dispensing night justice under the cover of the night, was successfully challenged by the police in the High Court during the day on March 18 and with reference to Mtetwa's lawyers and was set aside by Justice Ben Hlatshwayo because it had in fact been improperly granted in typical fashion of cases involving Beatrice Mtetwa.
The fact that Justice Hungwe's night court order to have Mtetwa released had been set aside by the High Court during the day was widely reported in the media on 18 March. Yet on March 23 a widely distributed IPS story reproduced by News Day under the headline, 'Arrests, Intimidation: No New Zimbabwe' falsely claimed that, "On Wednesday March 20, Mtetwa and her co-accused (yet she in fact is not a co-accused as she faces separate charges of obstructing and defeating the course of justice while the others face charges of impersonating the police, illegally drafting dockets and violating the Official Secrets Act) were denied bail in the Harare Magistrates' Court. This despite a March 18 Zimbabwe High Court ruling (the one by Justice Hungwe) that ordered the police to release Mtetwa".
But the fact is that Justice Hungwe's night order illegally made at his farm without the presence of the police did not see the light of day. It was set aside by the High Court when the police challenged it. As if unaware that ignorance is not a defence at law, the ZLHR's spokesman ' Kumbirai Mafunda ' was reported by News Day on March 23 ignorantly if not maliciously claiming that, "We (Mtetwa's supporters) do not know how a junior court has nullified a senior court's order.
The High Court (meaning Justice Hungwe in an illegal night court at his farm) ordered that she be released, but the police defied that. Now a junior court has defied the order again. How the court arrived at that decision is a surprise to us". It is a great disservice to the majority of law abiding citizens out there that we have the likes of ZLHR whose apparent brief is to demonise State institutions while celebrating the presumptuous impunity of self-styled untouchables like Beatrice Mtetwa on the basis of outright lies.
As a matter of fact, the police did not defy Justice Hungwe's illegal night order made at his farm but they successfully challenged it in the High Court of Zimbabwe during the day and it was set aside. On 20 March when Mtetwa was denied bail by the Magistrate Court in Harare that decision was not in defiance of any High Court order or even farm or night order for that matter because Justice Hungwe's illegal order had been properly and lawfully set aside by the High Court on 18 March.
The deliberate distortion of facts and the misrepresentation of the true legal position in this matter demonstrates the typical mischief that usually if not always accompanies Beatrice Mtetwa who has institutionalised her presumptuous impunity as an untouchable.
But Mtetwa has gotten away with proverbial murder for much too long and the time has come to hold her to account in terms of the law without fear or favour and her hitherto blind supporters better start seeing before all hell breaks loose as she is now in the hands of the law which is going to touch her everywhere with the full grip of the scales of justice.
Then there's the case of the Governor of the Reserve Bank Gideon Gono who has since taking over the leadership bank cultivated a rather unhelpful aura of untouchability around himself and around the things he says and does even when sometimes he says and does things that are wrong and harmful to the nation.
In mid-February and against detailed, substantive and friendly advice given to him in good faith to the effect that what he intended to do was ill-advised and ill-timed under the principle that everything important has its season, Gono leaked to the Daily News confidential and sensitive documents about pending negotiations between the Government and Zimplats which had not been finalised about that company's indigenisation transaction.
As if this was not bad enough, Gono then misinterpreted and distorted the content of those otherwise very straightforward documents which were as they still are under negotiation and gave the impression that a huge scam, allegedly the biggest since independence, was underway to the detriment of our sovereignty with, among other falsehoods, the UK courts set to make Zimbabwe a colony, again, after they were allegedly given jurisdiction over indigenisation transactions. Many other lies numbering a total of seven were told and published by the Daily News on February 14 and those lies have not been retracted to this day.
After failing to back up the seven lies told from a deliberate and apparently malicious distortion and misrepresentation of the content of the documents that Gono unfairly and irresponsibly leaked to the Daily News, an even more sinister plot was hatched to rope in ZACC to use the same false seven allegations published on February 14 by the Daily News to trigger an attempt to unprocedurally and illegally obtain a search warrant against the National Indigenisation and Economic Empowerment Board (NIEEB) purely and only on the basis of patently false allegations that Gono had made through the Daily News on February 14.
As legitimate questions were raised about the connection between Gono and ZACC and on the impropriety of ZACC citing the Daily News as the only basis of its unprocedural and illegal attempt to get a search warrant against NIEEB, a Memorandum of Understanding (MoU) between the RBZ and ZACC surfaced and its contents raised eyebrows everywhere about the objectivity and independence of ZACC on the one hand and about Gono's apparent determination to throw mud at NIEEB in the hope that some of it might stick as mud is wont to do.
Instead of doing the decent thing by admitting that he had exaggerated and falsified the content of the Zimplats indigenisation term sheet which he unfairly and irresponsibly leaked to the Daily News and instead of objectively accepting that the MoU between the RBZ and ZACC signed soon after the signing of the GPA raises legitimate eyebrows given his undeniable involvement in the leakage and misrepresentation of the Zimplats indigenisation transaction to the Daily News, Gono decided to yet again go berserk as he recklessly reminded everyone that ' just as the likes of Beatrice Mtetwa ' he too has a presumptuous feeling of impunity as a self-appointed untouchable who cannot be criticised or held accountable for anything.
To project his impunity and untouchability, Gono has been doing two cleverly but dangerously interlinked things that have an unacceptable Machiavellian if not subliminal message whose purpose is as manipulative as the antics of Beatrice Mtetwa.
Gono has been inviting various groups across all walks of life to a propaganda lunch in his Samora Machel offices to falsely claim that he is being unfairly targeted for criticism on the indigenisation front when the public record clearly shows that it is him who started the fire by leaking to the Daily News distorted and misrepresented documents to make false allegations about the Zimplats indigenisation transaction.
What is very disturbing and totally unacceptable is that Gono has been telling the groups that have been lunching with him that "there will be no indigenisation of banks in Zimbabwe" under his watch ostensibly because to him "that would be tantamount to effecting regime change". One does not need to be a rocket scientist to understand the not-so-hidden meaning of "regime-change" implied by Gono: surely the only regime-change he can mean in this case is the "regime-change of ownership" of banks which are in foreign hands.
Indigenising foreign banks would of course lead to regime-change of their ownership. There is no doubt about that. It is very sad that Gono has told various groups that lunched with him in the course of the past week that he does not want to effect regime-change of the ownership of foreign banks under his watch while giving them the false impression that he is talking about regime-change in national governance.
As a lame duck Governor, Gono should understand that the time is ticking towards a new watch under which the indigenisation of foreign banks will be done in terms of the law and that all foreign banks have already made plans for their indigenisation and that the negotiations in this regard are very advanced. Gono will damage whatever is left of his legacy at the central bank if he unwisely uses his presumption of impunity as an untouchable to block the indigenisation of foreign banks under his so-called watch because these banks will definitely be indigenised sooner rather than later.
In addition to swearing to various groups over sumptuous lunch that banks will not be indigenised under his watch, the Zimbabwe Independent reported last Friday that Gono claimed that the US$5,5 million MoU signed between the RBZ and ZACC just after the signing of the GPA does not mean he has any influence in the anti-graft body because he did not only support ZACC "but also government ministries, departments, parastatals, local authorities, security, defence, prison services and law-enforcement arms of the state, parliament, judiciary, the presidency and private sector companies".
Gono added to the Zimbabwe Independent that, "It is common cause that as a country, we faced extraordinary circumstances which demanded extraordinary interventions during the hyper-inflationary years of our existence as Zimbabweans and history will record that the RBZ and myself as governor were at the forefront of trying to serve this country and its people in whatever best ways we could".
So Gono thinks he is an untouchable because he tried "to serve this country"? Does he really believe that?
Two issues arise from Gono's revealing disclosure to the Zimbabwe Independent last Friday. One is that there is no logic in his argument that he has no influence in ZACC simply and only because he supported not just ZACC but the entire State through its three branches of government in the form of the executive, the legislature, the judiciary, parastatals, local authorities and the private sector.
But, logically speaking, it does not follow at all that Gono has no influence in ZACC just because he also supported every institution and everybody. The fact that he claims to have supported everybody and every institution can indeed be the basis of his influence in ZACC which is one institution that he should not have supported and which should not have accepted his support.
More specifically, it is amazing that Gono does not see the fact that it was corrupt to fund ZACC through an MoU when it should have been funded in terms of the law through the Consolidated Revenue Fund in accordance with parliamentary appropriations that are governed by the Constitution. An MoU is not a legal budget allocation instrument and it has no constitutional or legal standing that is above corruption.
Gono does not see or understand this point because of his presumption of impunity which, like Beatrice Mtetwa, makes him behave like an untouchable. It is for this reason that Gono claimed to the Zimbabwe Independent last Friday with no sense of irony that "the RBZ and myself as governor were at the forefront of trying to serve this country and its people in whatever best ways we could".
But how come everyone else and every institution were in trouble except Gono and the RBZ? Is this not evidence of the scourge of untouchability based on the presumption of impunity? What is the point? And whose money did Gono use anywhere to serve everyone else?
Was it his money, his mother's money or the people's money? And why should the people's money be distributed through MoU when we are a country of laws?
In the circumstances, it is dangerous for society to allow any person to become an untouchable under presumed impunity. Beatrice Mtetwa is a case in point and Gono is another.
Source - zimpapers
All articles and letters published on Bulawayo24 have been independently written by members of Bulawayo24's community. The views of users published on Bulawayo24 are therefore their own and do not necessarily represent the views of Bulawayo24. Bulawayo24 editors also reserve the right to edit or delete any and all comments received.