Opinion / Columnist
Renegade ZANU must rejoin ZAPU, not the other way round
11 Jan 2014 at 11:52hrs |
Views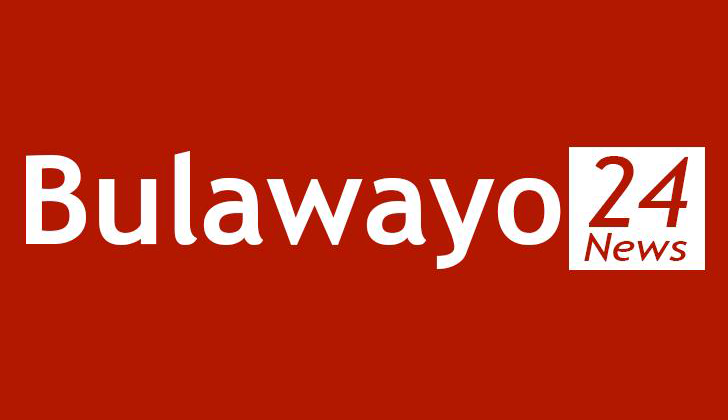 Recent seductive moves by ZANU PF to ZAPU and its leadership to rejoin ZANU PF is as dramatic as it is pregnant with political nectar which those of us with a healthy appetite for such will suck dry without fear, favour or prejudice. While many will read this amateur courtship as a sign that the wily old fox has mellowed and therefore righting the wrongs of yesteryear, the truth of the matter is that ZAPU is turning on the screws. As such, a stampede in the enemy camp is threatening to blur our collective memory into the genesis of a dangerous cult founded in 1963 which has evolved into a beast with a ferocious appetite for feasting on animals of the same species. The following account will help expose the recycled lie that by withdrawing from the Unity Accord of 1987, ZAPU is the rebelling party when the truth of the matter is that ZANU are not only celebrated rebels but British founded and funded ones.
Below are events with actual timelines which demonstrates the rise of this cult which has successfully destroyed national unity, cohesion and development:

January 8, 1963 (Salisbury)
Former Commonwealth Secretary, Sir Arthur Bottomley arrives in Salisbury to discuss the Zimbabwe question. With expectations high that independence was now within sight, Sir Bottomley met nationalist leaders at Stanbick House in Salisbury where he told Joshua Nkomo that independence and freedom would not be possible because of two things: firstly ZAPU had to guarantee the safety and security of British economic interests and secondly that it was undemocratic to grant independence when only just one party, ZAPU, existed in the country. Inevitably that night Zhanda, the ZAPU youth wing went on a rampage uprooting and burning tobacco on white owned farms. President Joshua Nkomo was arrested and tried in Marandellas for allegedly inciting and instigating this rebellion.
August 8, 1963 (Cold Comfort Farm)
At the instigation of the British, through Sir Bottomley, and with the support of Presidents Kamuzu Banda and Julius Nyerere, Ndabaningi Sithole, Enos Nkala, Leopold Takawira and Eddison Zvobgo boycotted the ZAPU congress called at Cold Comfort farm and the group met at Nkala's house in Highfields were they formed ZANU. Presidents Banda and Nyerere became the conduit through which British donated Landrover jeeps were delivered to ZANU.
1964
Nationalist political leaders detained
1
972
United Kingdom Foreign Secretary Sir Alec Douglas Home organises a referendum for a new constitution guaranteeing British and Rhodesian interests and isolating nationalist leaders in detention. President Joshua Nkomo asks Bishop Abel Muzorewa to lead the campaign against the Home constitution under the ANC banner.
1976
Margaret Thatcher calls for talks to avert military humiliation as war heats up. UK says they do not know who to talk to as there are too many parties (what hypocrites), with ZAPU, ZANU and ANC now on the political scene, yet in 1963 the same people said it was not democratic to have just one party wherein they formed ZANU. President Joshua Nkomo proposes that nationalists attend the Geneva talks under the banner of the Patriotic Front representing Zimbabweans with Muzorewa having become an extension of the Smith regime. Ndabaningi Sithole had by now been deposed by power hungry elements in ZANU. President Joshua Nkomo sought clarification from Julius Nyerere as to who was the leader of ZANU in the Patriotic Front. Nyerere said Robert Mugabe was the official spokesman of ZANLA. ZANLA leaders rejecting Mugabe were either detained or killed among them is Chitepo and Madekurozva. Rex Nhongo helped persuade the rest to accept Mugabe as Spokesperson. However, the Geneva talks did not succeed.
1979
The Lancaster House agreement is signed, paving way for national elections. Again, the two nationalist parties attended the talks under the banner of a united Patriotic Front. After the talks, the two parties agreed to go home and contest the elections as one party, the Patriotic Front. But ZANU had other ideas, at the behest of Julius Nyerere; they dumped the Patriotic Front and contested elections as ZANU. This followed the deal brokered by Julius Nyerere that ZANU would be allowed to win elections in return for protecting and securing British economic interests. As a result, ZANU won and kept their side of the bargain with British interests, including land, receiving maximum protection from the new government.
1983-1985
An onslaught against ZAPU members resulted in over 20,000 people killed during in a genocide described as one moment of madness.

1987
ZAPU agrees to enter the Unity Accord with ZANU in an arrangement that destroyed the ZAPU identity but succeeded in saving lives by halting the genocide. The new formation was called ZANU PF with former ZAPU leaders assuming junior roles in government.
2008
ZAPU pulls out of the Unity Accord to revive its structures and Dumiso Dabengwa elected President.
December 22, 2013
President Mugabe calls on ZAPU and its leaders to come back to ZANU PF.
2014
ZAPU emphatically rejected this call arguing that the Jews would first join the NAZI party of Germany for ZAPU consider rejoining ZANU. There is no doubt that these calls will grow and will come in different forms, most likely turning ugly during this year and onwards. However, the bottom-line is that it is ZANU PF which should rejoin ZAPU and not the other way round. ZANU is simply a band of bandits created by cowboys of British ancestry. If Nyerere and Banda were midwives to ZANU, the British were their Godfather and ZANU has remained loyal to them until the day their power fabric was under severe attack. Our advice to ZANU is that they should just focus their energies on reviving the dead economy instead of wasting valuable time courting our party through dangling worthless positions in an attempt to disposition us from our agenda of positioning our party for elections in 2018. If there is a time to be proudly ZAPU it is now. Join ZAPU today or groan in that God forsaken cult.
Mso Ndlovu is a social and political commentator. He writes in his personal capacity. He can be contacted on msondlovu@gmail.com
Source - Mso Ndlovu
All articles and letters published on Bulawayo24 have been independently written by members of Bulawayo24's community. The views of users published on Bulawayo24 are therefore their own and do not necessarily represent the views of Bulawayo24. Bulawayo24 editors also reserve the right to edit or delete any and all comments received.