Opinion / Columnist
Why Gwanda Schools are failing
24 Jan 2014 at 09:33hrs |
Views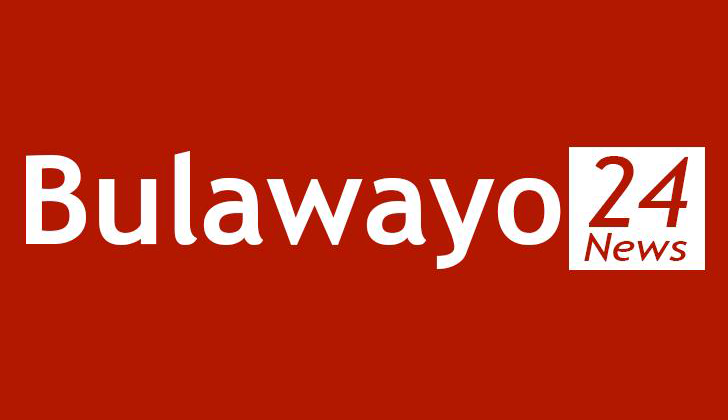 What really is happening to the standard of education in Gwanda District and Matabeleland South generally? We have done it again,
FAILED!
Its extremely unbelievable that in 2013 we honestly still have a primary school that fails to produce even one child with a grade 7 pass? Worse in Gwanda we have 6 such schools and a host more with 1%, 5% 11% and more such ridiculous "pass" rates.
The whole district we have 80% of children who have spent nine years at school failing to pass the basic level of education?
There is a sudden talk of Gwanda poor pass rate all over the country especially about the six schools as if this is a new thing. This year its even better than the other years. We have had years where more than 15 schools recorded a zero pass rate and a below 20% pass for the district.
Not to say am celebrating this mediocrity, NO! There is nothing to celebrate here but everything to mourn those that celebrate and call it an improvement. I am not going to concentrate on the 6 schools or else we lose focus and tackle a grain of the problem. The issue is the 80% who have FAILED grade 7.
There is no way in this century that we can still have primary schools with less than 90% pass rate at grade seven (actually 100%). Its not tolerable. For years now we have been crying out the same song that our education in Gwanda is dying and who has ever bothered to listen?
Every year this time when results are announced we hear promises that investigations will be made and no report has ever been tabled with a specific way forward of what will be done to rectify the situation. I will repeat in more or less the same words the things I said last year exactly this time when the grade 7 results were announced:
1) POVERTY:
Government needs to urgently look into the issue of poverty in Gwanda District. People in both rural and urban set ups of Gwanda both young and old wake up every morning uninspired only thinking of what they are going to eat for the day if anything at all. Both children and adults wake up every morning to fend for the next meal. In that circumstance how do you expect people with no hope for tomorrow to excel.
2) LACK OF INSIRATION
The culture of the people of Gwanda has been completely changed (perhaps due to the poverty). People are not inspired. Our children lack role models to envy. All "successful" people in Gwanda are either gold panners or Injiva (including Injiva zeBotswana). We have no real examples of highly educated people born and bred in Gwanda and living in Gwanda and practising their careers in Gwanda for our children to look up to and say I want to be like so and so who is now a this and that because of the education we saw them go through. The few high profile professionals we have in Gwanda are all imports from other areas a declaration to our children that no one from Gwanda can ever get to that level. We have gone down so low to an extent of even importing our very own political AND traditional leadership!!!! Shame.
3) POOR INFRASTRUCTURE
Some of our schools are pathetic to say the least. I have had an opportunity to pass through almost every school in Gwanda District over the last year and a half, most of them are a sorrow sight. Some of them what really needs to be done is to just dismantle all the buildings and start afresh. Most of the schools are still using buildings that were constructed in the colonial era with some buildings damaged during the liberation war and still being used today in that state. How do you bring a child into dilapidated buildings and expect to inspire the child to learn let alone inspire the teacher to teach?
4) AVAILABILITY OF SCHOOLS:
We are made to believe that it is government policy that no child must travel more than 7kms to the nearest school. In Gwanda we still have children running 10 or more kms every day bare footed in a cold morning to school. (Get to school hungry, cold and sleepy in a classroom with no floor, no window or sometimes even a roof!!). How do you expect a pass from that child?
5) LEARNING MATERIALS
You get to some schools in Gwanda District you get the shock of your life. Majority of children do not have the most basic of learning material like a pen and an exercise book yet the child just comes to school to sit and watch the teacher talk and go back home everyday. We still have in Gwanda children sitting on bricks with no chairs and desks. We still have in Gwanda schools with only one text book, the teacher's copy (which he has to source from his pocket) and you find children crowding around the teacher to see some illustrations on the book.
6) WRONG TEACHERS
This has always been our number one cry as Gwanda that our children are being provided with the wrong teachers. You heard me right WRONG TEACHERS!! In one of my posts sometime I described Matabeleland South as the rainbow province of the country because of our diverse cultures and languages. It is a fact that in Gwanda we value our cultures and languages and so want to groom our children equally so. We therefore bring up our children speaking and practising our languages. For authorities to therefore send us people from other provinces who cannot speak, understand let alone APPRECIATE our languages to come and teach our children foundation education is total disrespect and disregard for our children's future.
7) POLITICAL INTERFERENCE
In my interactions with some of the rural teachers in the district, the teachers complained of a massive political interference and pressure in their duties and conduct. We have teachers who are continuously belittled by some traditional and political leaders. While the teachers try to battle to teach with limited and frustrating resources and under difficult conditions, they find themselves exposed to continuous bashing and threats from local politicians and being forced to take part in this and that political activity instead of them to be left to educate the children. Make matters worse, there are never any financial motivations awarded to the teachers for extending their call to that extent. Instead they are just made to live in fear and intimidation. In the end the teachers are just there at the schools to wait for pay day and feed their children.
8) DISGRUNTLED TEACHERS
The teachers in Gwanda are generally demotivated and not in the right condition to teach. Some of the schools they are deployed to are extremely remote and impoverished to inspire a person of an urban background to go out and deliver. Some teachers are literally living in sharks and nearly like squatters. There is so many incidents of teachers that have literally build themself round mud houses for accommodation. In some schools there is no accessible water supply let alone clean water.
Teachers find themselves going distances to fetch water and fire wood everyday after school or every morning before going to school. In some of the schools the areas have no shops and no medical facilities where the teachers can get services from. In some schools there is no road network at all leading to the school and so forcing teachers to walk long distances to the nearest transport pick up point and usually such transport is available in selected days of the week resulting in them having to miss some teaching days just so they can get to town and be with their loved ones. Because of the low supply of the transport it usually comes very expensive to the tune of up to about $10 for an 80 km journey to town.
Under these circumstances, which are really issues that can be looked at and addressed, it is particularly very difficult and near impossible that the schools can ever hope to improve on the pass rate better described as failure rate than pass rate. Calling the Headmasters of the schools that got a zero pass percentage (100% failure) to come and explain to political leadership how the schools got that mark really does nothing to solving the situation but adds to the intimidation on the teachers' part.
Our solution really lies in having government make consented efforts to tackle holistically all our problems as Gwanda. There is no way through which we can honestly sit and hope for the teachers and community to produce wonder kids when the environment around them has no wonder. Throwing the blame on the teachers and headmasters is really like blaming the baker for a poor cake when the butcher was tasked to bake the cake.
The very people calling for explanations are sadly the very same people that are expected to be giving the explanations. Shame on you guys and we know come next year this time we will be making the same statements.
We shall always be producing gold panners and border jumpers as Gwanda while other provinces produce graduates and sadly so from our very own colleges and universities because of the incompetencies of our presumed caring leaders.
Source - Facebook
All articles and letters published on Bulawayo24 have been independently written by members of Bulawayo24's community. The views of users published on Bulawayo24 are therefore their own and do not necessarily represent the views of Bulawayo24. Bulawayo24 editors also reserve the right to edit or delete any and all comments received.