Opinion / Columnist
'Why I am bootlicking Tsvangirai'
08 Mar 2014 at 12:41hrs |
Views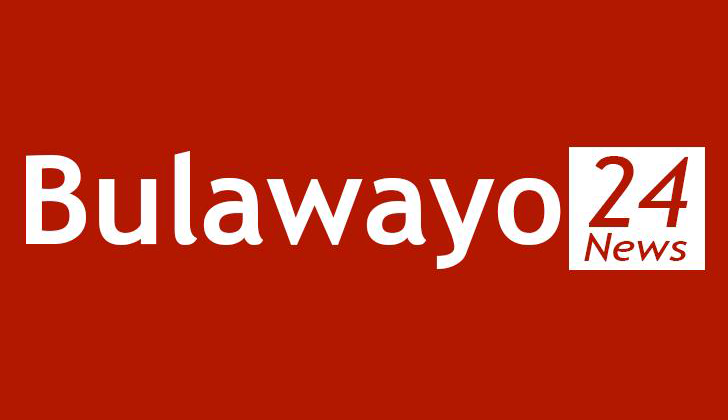 I write to correct the distorted and twisted views in the NewsDay issue of March 4, 2014 headlined A detest of bootlicking and name-calling, based on the good remarks I made at an MDC star rally held on Sunday in Budiriro, Harare.
My writing of this article is in response to the misbegotten and misconceived notion that I am a praise-singer who is a specialist in bootlicking. By the way, this is by no means a retraction from the fact that leadership is a divine construct.
I don't believe in bootlicking because there is neither a boot nor the appetite to lick. I believe in total loyalty to the leadership of the time in an organisation as defined by the people. I do not believe in the neck that competes to replace the head before its time.
I believe the head is not the neck not because of the neck's magnanimity, but because the head deserves it and possesses attributes befitting of the vital responsibility. In fact, there is no room for bootlicking in the MDC and in the new dispensation we seek to create in a New Zimbabwe.
To attempt to equate and equalise my sober averments with the Zanu-PF stalwarts' praise-singing mantra is grossly misplaced and fundamentally malicious. I have noted with disbelief the attempt to set in motion a character assassination crusade meant to defile and contaminate my standing in society.
I respect freedom of the Press and journalistic privileges, but not name-calling, label and condemn strategies being advanced by some in the corridors of the Fourth Estate. The people elect leaders, but God appoints and anoints them.
Just as birds don't struggle to fly, dogs don't struggle to bark, the rivers do not struggle to flow. Equally, people anointed by God do not struggle to lead. To be a councillor, MP or even a head of a burial society is a creature of anointing.
It requires neither Solomonic wisdom nor Shakespearean wit to know that be it in a company, an association, a community or a country, leadership comes with an anointing. Without reference to any name or office, all leaders are because they have an anointing. Saul was anointed just as David was later anointed. Human beings or people elect leaders, but God anoints them. It was true in the beginning, in the ancient times and it shall happen until eternity.
It admits of no debate that God indeed selects people to lead and also to accomplish various missions — that is a cardinal truth. In fact, I am further asserting, restating and setting the record straight because we cannot remain victims of misleading polarisation nor accept to be influenced by the poisoned environment to restrict and bastardise our genuine public discourse.
There are both inherent and deliberate attitudes within our society that make some look at issues always with framed mindsets, which are influenced by polarisation, hatred, prejudice and even propaganda. Whose reality counts? God is still in the business of choosing people for leadership roles, the same way He did consistently from the Genesis of humankind. Zimbabwe is no exception.
I am just one of the millions of Zimbabweans who believe that MDC president Morgan Tsvangirai is like many other leaders in his position to lead the struggle for democratisation, freedom, constitutionalism and national prosperity on account of our Lord's blessings.
In this struggle for change, the millions who believe this have continued to defy the odds and braving a litany of dangers and threats to their lives by supporting as well voting for Tsvangirai. Our president was only delayed on our journey to a New Zimbabwe on account of massive and encyclopaedic rigging. We will get there.
I always hear of the regrets and lamentations by colleagues in Zanu-PF who begrudgingly admit that the MDC shall once again have to intervene and extricate the nation from the trouble of illegitimacy, political crisis and economic failure.
We have no apology to make for believing that our party remains the answer to the national crisis, under Tsvangirai's tried and tested leadership. We have survived everything that adversity throws at people, because of the power and grace of God - who are we to deny or shy away from that truth?
Attempts to deny or delete that fact from our discourse are either mischievous or acts of ignorance and hypocrisy.
I said at the rally, and I repeat, that God appoints, anoints and assigns leaders for particular mission or agendas. The agenda we have in Zimbabwe is that of democratisation, establishment of good governance and constitutionalism. Unless someone proves otherwise, the MDC remains the hope of the whole nation for achieving those salient objectives.
The record is there and stubbornly shouts loudly even in the face of the Zanu-PF regime. The current national gloom was preceded by a period that was dominated by progress, improvements in social services, economic performance and even governance practices because of the MDC's leading role in the Government of National Unity.
The nation today has a new people-driven Constitution after a bitter and protracted battle against arrogant resistance by Zanu-PF. Tsvangirai stood firm against attempts by Zanu-PF to derail the Copac mission, the same spirit we adopted in the entire MDC leadership and structures.
We are proud to have broken the camel's back and delivered a new constitution for the nation, as we remain awake to the reality that we shall also have to fight harder for the full implementation and institutionalising of the national charter.
Indeed, Tsvangirai is the doyen of constitutionalism and no amount of villification, polarisation or ranting and raving can obliterate this achievement from the record of this nation. It remains inescapable for this nation that the reformation agenda, which formulated the basis of the Global Political Agreement, must be fully implemented. Zimbabweans in the villages, townships, universities, boardrooms, farms and mines are clearly aware of this fact - the same as they know the MDC to have the answer, under the leadership of Tsvangirai.
Those millions have no apology to make about their desire for real change and faith in the MDC, because they know it is God's case.
---------------
Nelson Chamisa is the MDC-T national organising secretary and a member of the House of Assembly for Kuwadzana, Harare.
Source - newsday
All articles and letters published on Bulawayo24 have been independently written by members of Bulawayo24's community. The views of users published on Bulawayo24 are therefore their own and do not necessarily represent the views of Bulawayo24. Bulawayo24 editors also reserve the right to edit or delete any and all comments received.