Opinion / Columnist
ZAPU Devolution of Power Promotes Indigenization
27 Sep 2014 at 08:41hrs |
Views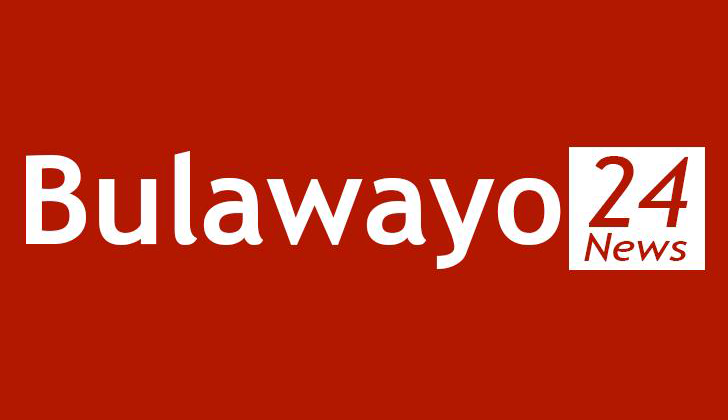 Lack of access to credit is one of the many reasons why people in Zimbabwe remain poor. ZAPU devolution promotes micro-credit and micro-enterprise to facilitate poverty reduction. It is a human right for all citizens to have access to credit to contribute to social and economic development.
ZAPU devolution of power is a concept based on microeconomics that deals with small to medium scale businesses and how microeconomic activities impact on macroeconomics of the country. The model of ZAPU devolution of power is a localized approach to development and so directly links with improving the economic status of the indigenous people of Zimbabwe across diverse cultures. ZAPU devolution of power makes use of local resources for local people (localism) to enhance their ability to maintain and sustain social and economic development by getting them involved in economic activities. The evidence is that people in Zimbabwe have the ability to run startup ventures with a few resources. Many of the formal traders have sustained their ventures for an extended length of time in the absence of meaningful revenue support from the ZANU PF government. ZAPU believes that the work of informal entrepreneurs with meaningful government support, have the ability to supplement formal macroeconomic institutional voids
ZAPU views the current Zimbabwe access to selective financial credit a hindrance to economic development. In the current situation loans are only available to those with collateral. The majority people in Zimbabwe have no collateral and are therefore excluded from the financial market. These are people who live in rural areas, farming communities, urban towns and cities with little incomes. I am talking about people who cannot pledge anything to the banker as security for repayment of loans in the event of a default. These securities may include physical items like houses, cars, farms, and jewelry and owner businesses. They may include none physical assets such as bank accounts, insurances and other investment holdings
Poor masses in the Zimbabwe society face a host of barriers to entry into micro-enterprise occupation and business. Micro-enterprise development in Zimbabwe has always been hampered by a ZANU PF political system that has turned away from the plight of ordinary people compounded by poor investments policies, financial indiscipline, self-serving economic policies and rampant corruption. The ZANU PF land distribution and company take overs under their indigenization programme is anarchic, chaotic, retrogressive and dysfunctional. The consequences have been diminishing economic growth, high unemployment, closure of companies and poor standard of living of people due to lack of disposal incomes. Zimbabwe industry and commerce in now a carcass with nothing left of it.
Chinamasa is now turning to the informal traders to raise government revenue to sustain government activities, It is not surprising because it has always been ZANU PF's goal to sustain a campaign of economic destruction with no efforts to revive it.
In ZAPU devolution of power there is no stealing from the sweat and efforts of other people using flimsy excuses of addressing injustices of the past by imposing the same injustices of the past to grab other people's properties. One recent example is parasitic Ray Ndhlukulu occupying Dave Connolly's vegetable Figtree farm. ZAPU has and will never grab anyone's farm. ZAPU will not forcible take over anyone's business. ZAPU will not take away the mines from local people. ZAPU will not take any resource from any person or groups of people. ZAPU will not ask anyone a political affiliation when assessing application for business starter ups. ZAPU will respect and protect private property rights with the understanding that private sector investment is a key to economic growth and employment. The natural resources will remain in the hands of people in their local communities to promote active economic participation of individuals at locality levels to enhance their financial security, purchasing power and financial independence. ZAPU will create conducive climate for business free from excessive political interference and bribery.
ZANU PF's indigenization agenda lacks the ability to transform resources into goods and services; it fails to provide adequate support in terms of business training and skills. ZANU PF is ignorant about the rules of economic discipline with weak, fragmented and uncoordinated institutions that support their so called indigenization programme. ZANU PF indigenization has seen ZANU PF elite and so called bigwigs parceling stolen farms and businesses to themselves, wives, friends and relatives in the expense of genuine landless and poor people of Zimbabwe.
ZAPU devolution will devolve access and opportunities to financial assistance by strengthening the role of microfinance and micro entrepreneurship at local communities. Emphasis will be made in providing financial and skills support to small entrepreneurs in lower levels of economic activities for those interested in livestock production, transportation, food production, farm equipment, borehole drilling, residential construction, educational entrepreneurs, music and culture, arts, research and any others areas of business and economic activities.
ZAPU will put in place specific policies targeted towards locality enterprises by developing a regulatory frame work for venture capital funds to promote greater efficiency and less administrative obstacles for starter up capital.
ZAPU will remove barriers to the star-up, bureaucratic formalities to speed up growth of local enterprises; give local entrepreneurs access to and control over economic and financial resource. People will need access to formal infrastructure (banks and insurance), access that provides business stability and business skills which is a potential for business competiveness.
ZAPU will explore a variety financial services that are convenient, flexible and reasonably priced for its microfinance programmes. These financial services may include financing by local and international NGOs, government aided loans and subsides, local banks, cooperative banking, bilateral and multilateral aid; and partnership shares. ZAPU Micro financing is about building permanent local finance institutions which will be able to service microbusiness at local communities on a consistent basis. ZAPU envisages incremental withdrawal from dependence from donors and government finance schemes as local financial institutions and private capital markets mature to sustain the microeconomic activities. Government under ZAPU may concentrate on non-financial support such as business and money management skills training, improving the social and economic infrastructure. Providing outreach programmes to support with business, conduct entrepreneurship workshops, opening bank accounts and insurance; help with understanding book keeping and business management; understand the supply chains and product marketing. Helping business to grow will be the goal of ZAPU.
ZAPU devolution views small and medium sized enterprises a key to improving the economy of the country. ZAPU will strengthen social protection, social inclusion; reduce the risk of financial vulnerabilities facing local entrepreneurs; create a more supportive culture and a favorable business environment for local entrepreneurs, ZAPU will modernize the current system of running the informal sector by integrating it with industry and commerce to get rid of the parallel economy being witnessed in Zimbabwe.
Source - Themba Mthethwa
All articles and letters published on Bulawayo24 have been independently written by members of Bulawayo24's community. The views of users published on Bulawayo24 are therefore their own and do not necessarily represent the views of Bulawayo24. Bulawayo24 editors also reserve the right to edit or delete any and all comments received.