Opinion / Columnist
This and that with Maluphosa:- Whats in a name
10 Jan 2011 at 13:10hrs |
Views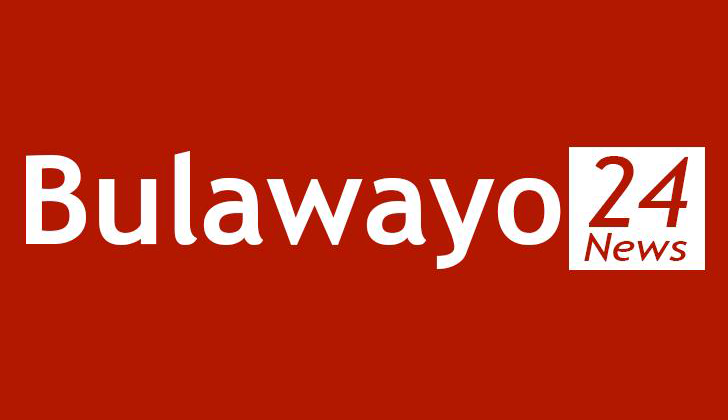 Compliments of the new-year all; or is it complications?
The later seems more appropriate; what with the bhabhalazi, amanxeba, dehydration, nausea vomiting and diarrhoea, debts, general house improvement, funeral costs and the inevitable trip to the mashonisa. Incidentally, the computer gives alternatives to mashonisa as machines. Yes these are money-making machines that will grind you if you don't pay up. Yes, they are going to sink you in debt until you are a s'phelamoya. I have decided to be one of these money-making machines, and my specials for January and February are sity-percent.
Then there are the fortune tellers telling us about how great 2011 will be for everyone in the world. Have they ever said anything different about any of the past year? I remember them telling us how great 'this year' would be for Zimbabwe since 1980. The subsequent years went on to become phenomenal disasters for the country, with the climax in 2006 – 2008! Why can't these fake guys just shut-up? No-one wants to be told the world ends tomorrow. If it does so be it!
Dr kill-joy, aka Thandabuza, is a doubter worse than the Jesuit Thomas. To him there is more bad than good in every situation that confronts mankind. To him, even the best of conditions can deteriorate into the worst ever scenarios in no time.
He is an extremely boring pessimist. That is why we call him Dr Kill-joy. Perhaps it's got something to do with his actual name. We might still ask; 'What's in a name?' Shakespeare says the rose by any other name would still smell so sweet. Can we safely say Thandabuza by any other name would still be this eternal doubter? Perhaps. But what a coincidence? Check out some names around you whose owners seem to prove there's plenty in a name.
My friend was originally Bhunu (Boer); now he is Bunu (buttock), thanks to the educated wise guys from the east who have taken over ko Msitheli.
This brings me to moan the death of the letter 'h' in the Ndebele language. Why? Who proposed it? It's difficult now to read Ndebele without relying on contextual meaning. Check; inkomo iyachaka. The cow is grazing. Some learned guy writes the same thing with the same intended meaning as inkomo iyacaka (the cow is thinning away). Now my friend, Bunu, has been told he must pay $250 to have his id corrected.
Whose mistake was it in the first place? T- man says he has advocated people from a certain region must work in offices in their own regions. Well, in the majority of cases he is right. How in the name of all that is holy, would you spell 'ugqogqogqo' if your mother language was not Ndebele?
Or Mberikwazokwapenga if you were not Shona? Sizane secondary school once had a secretary named Msekanehuku! There's a guy we used to attend school with, Brown Bhodo. Each time his name was called in public the whole school wouldn't stop laughing. It was one of those names one never gets used to.
So you see, there's a great big laugh and expense in a name. In our village there is a confused guy called Muntuzeleni (what has the person bore? Or why has the person come?). Thirty-something years later, both questions still haunt the man and his parents. The guy is a dead man walking – purposeless and directionless.
His brother was named Muntuwani (one person; same person, person for what?) even now he is the same old man who does not know what he was brought on earth for – much like his younger brother. The mother is always sniffing and ferreting around for izindaba, and asking, 'Bathini?' And she is always in trouble too, for spreading untruths. And her name is Zindaba, of course.
But still, it's surprising. I used to think 'M' was THE magic wand to greatness; think of Mandela, Zuma, Motlante; Mugabe, Nkomo, Mujuru, Morgan, Mutambara, Mnagwagwa, Muami Gaddafi, Obama, Osama, Masondo, Moses, Madinda and so on and so forth. If this 'M' thing is anything to go by then Malema, the maverick wood-worker will be the president of South Africa one day. That won't be a first, lest the South Africans think they have out-done the world. Remember Muzenda, who went on to become Doctor Mzee?
He was a fervent wood-worker before scaling all those dizzy heights. But what went wrong with our two M's above? Perhaps they were cursed by their question-like names. They never bothered to find answers to their names. Obedingwa (the most wanted) acted the part. He was the guy every one sought after to solve their problems. When he arrived at an event he would virtually take over everything and breathe a lot of life into the event. Even the jealous and the skeptical would notice and nod approvingly. He is so resolute in whatever he does.
A name can also build brand loyalty. Have you not met anyone who speaks of i-coca-cola el'hlaza, meaning isprite? Or i-colgate ethiwa yi-Close-up? A name gradually becomes generic and general like politician's lies. Each year they resolve to say the same thing in a different way, until you can almost sing their garbage.
Talking about resolutions for the new -year, what were yours? How many times have you made, broke and remade resolutions in the 'new years' that you've existed through? I've never bothered. Rather I do the KRAS (key result areas). 'By the end of the second quarter of the year, I would love to have bought a house.' How about that? Those of you who were in the civil service in the 90's will agree this statement is time framed, achievable, results oriented, measurable and specific.
These are the properties of good KRAS. So the chain-smoker might express his KRA as 'By the end of the year I'd love to have reduced the number of cigarettes to 20 000 a month.' Or the alcoholic might say 'By July I must have reduced my drinking to 10 crates a week only.' As a teacher I found it nigh impossible to plan around KRAS. Human nature is oh so unpredictable. The children that you hoped would boost your KRAS just decide to be ill on exam day, or suddenly become lazy. Instead of the 60 percent you thought you'd get you score 5 percent. Therefore no bonus and no raise!
The headmaster I worked with was so strict on the KRAS as if they were invented by a relative of his. Mr. Gino asked him once what he thought the chances of their success were in the teaching field. He rumbled that he didn't care about the success of KRAS in the whole world. His job was to make them work in Seula Secondary school. And they will work, with or without Gino's co-operation. You know the kind of headmaster who thinks the school is his poultry farm? He was the type that believes so much in 'management by walking', and would strut around the school like an overweight diabetic Boer.
His meetings were not to discuss anything, but to tell grown up and educated adult professionals what he had decided to do in 'my school.' The meetings were handled poorly and almost always ended in fist fights. He also depended so much on inzwabethi (rumours). Most of you guys didn't know what inzwabethi is, like this student of mine who thought inzwabethi was some vicious monster that way-laid people.
She wrote in her Ndebele essay that her mother went fetching fire-wood and, 'thutshu inzwabethi!' Her mother ran for dear life and was saved by some passer-by who had heard her mother's screams. She was shocked to learn that inzwabethi means rumours.
Thami resolved to stop drinking last New Year. I saw him guzzle like there would be no tomorrow. And it was on the 31st. He argued that 'this year is not over; it ends today.' But the following day he was out early looking for a beer to cure his bhabhalazi. The struggle continues.
May it's best to make those resolutions quietly and secretly so that no one asks you to account when they think you are losing track. I would also love people to resolve to mind their own business! How about that? But those who have already made resolutions, Good luck!
Source - Byo24News
All articles and letters published on Bulawayo24 have been independently written by members of Bulawayo24's community. The views of users published on Bulawayo24 are therefore their own and do not necessarily represent the views of Bulawayo24. Bulawayo24 editors also reserve the right to edit or delete any and all comments received.