Opinion / Columnist
This Mugabe 'death' nonsense must stop!
08 Jan 2015 at 08:42hrs |
Views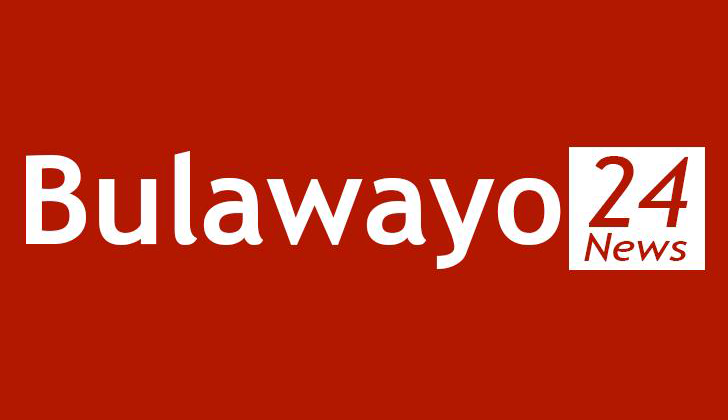 A POSTER announcing a church event that I saw in Chitungwiza some time last year caught my eye. The theme of the convention was, "This nonsense must stop!"
Although there was a biblical verse to support the theme, the "nonsense" bit was unsettling, especially when you think that terms like "nonsense" are not meant for the pulpit.
However, it seems quite acceptable in church circles to declare that "this nonsense must stop!" because there are scriptures to support the declaration.
It is in this context that this writer will tell some self-proclaimed men of God that this nonsense on prophecies about the demise of President Mugabe must stop.
Their idle talk and lack of tact will not go unchallenged and neither will it condemn us to silence.
The "god" that these self-styled prophets claim is giving them the messages always waits for the President's vacation in the Far East.
Last time the same "god" gave them the message of the President's political fallout on the eve of the July 31 2013 harmonised elections.
Why does this "god" desperately want President Mugabe to die so often, and still allow him to live? And, why the zeal to want the Zimbabwean leader to be followed by an angel of death when he is on vacation?
Why do Zimbabweans also allow such people to cast a spell on the nation, when we are entering the New Year?
A Malawian "prophet" has joined the bandwagon of people who claim that President Mugabe will die at such and such a time. His New Year "prophecy" is doing the rounds on many Internet websites and social media. Some of Zimbabwe's mainstream media and respectable websites have picked up the "prophecy", which is the second such prediction from this "prophet".
If the first one did not come to pass, you start to wonder what the motive is and you also connect the loose ends to come up with a broader agenda.
If this is also cannon fodder for conspiracy theories, then one might as well ask whom this so-called prophecy was intended for? The life and death of any leader anywhere is a matter of national security. It is not an issue to draw followers to oneself,because death is not life!
So, when such "prophecies" are released at public fora, we then ask what the motive is because there is one and only true God who is not just the life giver and taker, but He is also a responsible and orderly God.
The reports on the "prophecy" read: "Widely popular Malawian prophet Austin Liabunya has said President Robert Mugabe will die in 2015. Liabunya said this during the night of crossover service conducted in Area 23 at Music Cross Road tent in Malawi's administrative capital Lilongwe in the wee hours of January 1. Liabunya said "Mugabe's biological clock will not tick beyond this year" after which Zimbabwe will be "restored" to be in the top five of the richest countries in Africa."
Liabunya looked like he got double the portion on Zimbabwe's First Family, since he had a prophetic word on the First Lady Amai Grace Mugabe as he claimed that God had told him that she "will never win in Zimbabwean politics" and that she had joined politics to "protect her ill-gotten wealth".
Malawi, Malawi, Malawi! That land where this writer's father had his formative years as a migrant worker!
What issues do some people have with our Head of State and Government? Relations between our countries are excellent, and there are third and fourth generation Malawian migrants who are now permanent residents in Zimbabwe.
They access equal opportunities enjoyed by any other Zimbabwean citizen. You find them in almost every sector of our economy, so why this seeming hatred towards our President?
At Independence in 1980, it would have been very easy to come up with policies to get rid of migrant workers who had sustained the Rhodesian economy and government, but the Mugabe administration chose a policy of inclusivity, multi-culturalism and national reconciliation.
These were not just for whites, but even black people who supported the likes of Ian Smith and Bishop Abel Muzorewa.
It is an open secret that this writer grew up in area not very far away from where Muzorewa lived, and this is also one of the few suburbs in Harare where migrants from Malawi, Zambia and Mozambique live.
So, why this recklessness and lack of tact from someone who claims to speak the Almighty God's word?
What is so prophetic about the demise of the President who has been blessed with a long life? Long life is a blessing from the Lord (Psalms 91), and President Mugabe in December acknowledged as much: "I thank God for giving me extra strength. I still have a bright mind; I still have will! I know our history more than you do?"
Fast-tracking illegal regime change in the name of God could have disastrous consequences, for it is common knowledge that hostile governments take a cue from these so-called prophecies, and they judge the national mood and feeling through the streaming comments.
When Nigerian Prophet T.B. Joshua gave a prophecy in February 2012 about the death in 60 days of a Southern African leader, there was frenzy in most quarters as people thought that it would be President Mugabe.
Even the diplomatic community was interested and one reputable British newspaper started releasing file pictures of the President, to demonstrate that their "Mugabe plan" was well oiled.
There are precedents to Liabunya's New Year "prophecy".
On July 30, 2013 another self-styled Kenyan prophet Maxillar Mumo got "deeper with his 'death prophecy'": "Tell Zimbabwe that the Lord says their President Mugabe is due to die soon after elections and that Morgan Tsvangirai is anointed of God to lead the nation of Zimbabwe. Tell the nations the Lord says no matter how long they work against this Word, it shall come to pass because the Lord God is going to watch over His Word to perform it," he said.
Mumo added: "May the people of Zimbabwe listen and choose the leader the Lord has chosen for them. However, it does not matter for when God chooses no matter what the nation does, the Lord shall place His selected leader on the throne! This Morgan shall enter your house on the hill mysteriously," he said.
According to ZimEye, Zimbabweans from all walks of life castigated Mumo for this prediction which was the exact opposite of the July 31 poll: "He lied to us, him and Baba Jukwa giving us false hope but now the world can see that Mugabe is not dead and may not even die for another year," wrote one Collen Mhlanga.
Mumo's prophecy gave false hope to the MDC. No wonder why Tsvangirai wanted to resort to mass protests - so that it gives credence to Mumo's "this Morgan shall enter your house on the hill mysteriously".
Playing God in order to curry favour from the people does not work. Our destiny - all of us - is in God's hands.
It is time that some of these proclamations are revisited. If God sent one of the greatest prophets of the Old and New Testaments, Isaiah, to King Hezekiah to tell him: "This is what the Lord says: Put your house in order, because you are going to die; you will not recover," (Isaiah 38:1), are we saying that the same God who says He never changes has changed just because some people do not want to see President Mugabe in office?
It is in view of this that the Tehillar Christian Network issued a Press statement on Monday warning Zimbabweans "to guard against religious anti-Government extremism", and imploring the people and Government to "urgently take a firm stance against" this encroaching vice.
Meanwhile, how many times should President Mugabe die? A person does not have to die just because you do not like them.
Source - The Herald
All articles and letters published on Bulawayo24 have been independently written by members of Bulawayo24's community. The views of users published on Bulawayo24 are therefore their own and do not necessarily represent the views of Bulawayo24. Bulawayo24 editors also reserve the right to edit or delete any and all comments received.