Opinion / Columnist
MDC-Renewal complain Zanu-PF infighting has left them 'in limbo'
26 Jan 2015 at 08:54hrs |
Views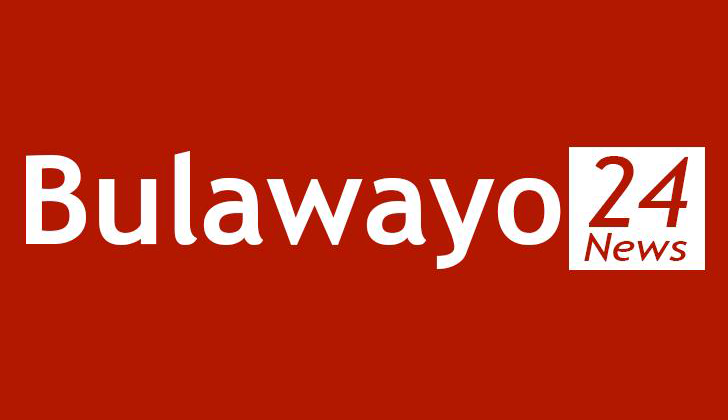 Mrs Sekai Holland, a senior MDC-Renewal leader, complained about the infighting tiring Zanu-PF apart because it has left her party "in limbo" as what to do. Well that sure takes the biscuit; how incompetent is that! But of course that would go a long way to explain why she and her MDC colleagues never implemented and of the democratic reforms that would have confined Mugabe and Zanu-PF to the dustbin of history – they did never wanted Mugabe and Zanu-PF to go because deep down, they never believed then and now that they could ever rule the country.
Many people have blame MDC-T, MDC-Renewal before breaking away from the Tsvangirai faction and MDC led by Professor Welshman Ncube for their failure to get even one reform implemented throughout their five years in the NGU. SADC and donors, who had funded the MDC factions, literally begged them not to take part in the 2013 elections without the reforms but none listened.
The donors walkout on MDC on mass after the 2013 elections; all the three MDC factions have operated on a shoe string budget ever since. It will take some doing for the MDC leaders to win donor and public confidence that they are competent and serious about bring about meaningful democratic change in Zimbabwe.
The only two logical explanations why the MDC leaders failed to implement even one democratic reform agreed in the GPA is that they are, first of all, corrupt. There is no doubt that they found trappings of power Mugabe laid down for them irresistible and they "forget why they were in government", as SADC have rightly observed.
"Vanhu veMDC vadzidza kudya vanyerere!" was the pithy retort from a Mugabe crony. (MDC people have learnt to enjoy gravy train lifestyles without rocking the boat (with reforms)! The crony was commenting on why MDC people had kicked the reform agenda into the tall grass particularly after Tsvangirai got the $4 million Highlands mansion.
The second reason why no reforms were implemented is, more significantly, because MDC leaders are breathtakingly incompetent. Only village idiots would have failed to realise that without the reforms Mugabe and Zanu-PF would rig the elections and the nation, including the MDC leaders themselves, would once again be suffering under the Zanu-PF dictatorship.
True enough, Mugabe rigged the elections and most of the MDC leaders lost their seats on the gravy train. Tsvangirai was lucky to have kept his Prime Minister mansion although he now holds no public office position. Still, he is struggling to keep up the appearance of highflier lifestyle of the GNU years befitting one living in a mansion on zero income per annum!
One would have hoped that the MDC leaders had learnt a lesson after their blundering failures during the GNU and the rigged July 2013 election and that by now they have regroup and are focused. What better way to win back public confidence in their competence than for MDC to take advantage of the dog-eat-dog fighting in Zanu-PF. Sadly that was not to be.
None of the MDC factions have managed to come up with anything to show that they are the government in waiting. Nothing! According to Mrs Sekai Holland, it is the Zanu-PF infighting to blame for their poor showing!
In an interview with NewZimbabwe.com, Mrs Holland, said President Mugabe's fixation with petty party politics at the expense of national development has left "all of us in limbo".
"Our national leaders should be concentrating their efforts on delivery and building on the peace initiatives set up under the government of national unity. But instead we are all transfixed by what is happening in the ruling party.
"Whatever we are doing now as a party is being overshadowed by this senseless infighting whose head or tail we cannot make," said Holland.
The truth is MDC-Renewal has been doing nothing other than blundering from pillar to post. They started on the wrong foot by blaming Tsvangirai's "failed leadership" for the MDC's pathetic GNU performance. An impossible sale, of course! Whilst it is true that Tsvangirai is one of the most incompetent politicians of our generation; the fact still remains that is no excuse why Tendai Biti and Elton Mangoma, the MDC-Renewal ringleaders, and Welsh Ncube failed to implement the reforms.
How can anyone take Biti and others serious if they start by insulting the person's intelligence by expecting them to believe such nonsense as only Tsvangirai is breathtakingly incompetent! And as if that was not bad enough now Mrs Holland is even complaining that the collapse of Zanu-PF, which would have been done and dusted if they had implemented the reforms, and is the nation's fervent wish is in fact no good as it is confusing them!
Zanu-PF is corrupt, incompetent and tyrannical and the party is now imploding because it is rotten to the core. The reasons behind Zanu-PF collapse are clearly too complex for simpletons like Mrs Holland to comprehend but, surely, she must at least see that Zanu-PF's collapse is essential for democratic change. She is a senior member of a party, a Movement for Democratic Change, has been for 16 years now, and yet she has does not have the foggiest idea what democratic changes the nation needs!
There are those who thought MDC leaders deserved another change after their disastrous showing during the GNU, confident that they would learn from that mistake.
The truth is failure to implement even one reform in five years was not just a mistake; it showed that none, not even one, of the MDC leaders really appreciated what any of the reforms were about. They have such deep seated reverence for Mugabe and Zanu-PF that dismantling the dictatorship is democratic change gone too far. Now that Zanu-PF is imploding of its own accord they are confused and lost because Zimbabwe without Zanu-PF is unthinkable.
The truth is MDC-T, MDC-Renewal and MDC leaders are so breathtakingly incompetent they are beyond saving, those who hope they will learn and wait to see some improvement will wait in vain. The donors deserted MDC in droves after the 2013 elections did so for a good reason - MDC leaders' incompetence is too deep rooted that even first-hand experience will not cure it! "Chakabaya chakachokera!" as one would say in Shona!

--------------
Wilbert Mukori can be contacted at zimbabwesocialdemocrats@gmail.com
Source - Wilbert Mukori
All articles and letters published on Bulawayo24 have been independently written by members of Bulawayo24's community. The views of users published on Bulawayo24 are therefore their own and do not necessarily represent the views of Bulawayo24. Bulawayo24 editors also reserve the right to edit or delete any and all comments received.