Opinion / Columnist
What #SONA2015 means for South Africa
17 Feb 2015 at 11:36hrs |
Views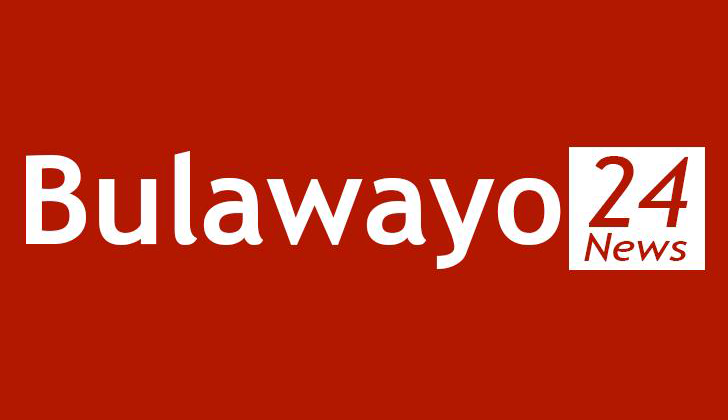 #SONA2015
was full of drama. Most South Africans were left wondering if this is the political tipping point of the "Rainbow Nation". Writing in the Daily Maverick, Democratic Alliance's Parliamentary leader Mmusi Maimane said, "The events of 12 February 2015 will remain an indelible blot in the history books that will be written about South Africa's young democracy.
What happened inside the Parliamentary Precinct, as well as on the streets of Cape Town make for a perfect storm, painting the ANC as a government and party that rules rather than governs." As a member of an opposition party, Maimane is expected to give an anti-ANC statement. Can the problem be attributed to one political party? Is it a problem with the parliamentary system itself? Are our parliamentarians and the presiding officers adequately equipped to be the custodians of this democracy? Has parliament evolved with its people and the times?
Speaking at a discussion session hosted by The Thabo Mbeki Leadership Institute (TMALI), former President Thabo Mbeki said, "The Presiding Officers were diligent in administering parliamentary rules but it was a grave mistake as they attempted to solve a political problem using administrative instruments. You cannot solve a political issue using administrative rules; a political problem requires a political solution".
Mbeki's statement begs us to investigate further and ask ourselves as Africans not just South Africans whether we truly understand the purpose and functions of institutions like parliament. Why has democracy as defined by the West continually failed in Africa? Have we copied and pasted systems that are not relevant in our context? Do parliamentarians really have to wear suits? Is the Western definition of a dignified function the same as ours?
Africa has been a victim of culture imposition since the onset of colonialism and this has continued unabated to the present day. At independence, African countries have consistently adopted exotic policies and administrative cultures which are not necessarily optimal for their contexts and norms. It is worthwhile for different countries to do a serious introspection without prejudice to keep western traditions that add value and discard those that clash with our norms and are non-value adding. This question should not be confined to how things are done but should traverse the whole spectrum of African society.
Is democracy as defined by the West the best for Africa? Is the dichotomy of democracy and development a reality or a means by which stronger countries control weaker ones? Are the development metrics truly representative? Are we telling our own story from our own perspective?
The fact that the presiding officers used parliamentary rules like they were laws of gravity which have no room for discretion and common sense then it leaves the continent wondering if these well-meaning individuals are but just parrots reading from a script they do not fully understand. The "parrot-syndrome" cuts across our education system which has brilliant policies on paper but implementation is almost impossible as a result of the policies not being contextualised for the implementers.
#SONA2015
showed us that the parliamentary system is one that is not owned by South Africans but is a copy and paste from some Western country that we do not fully understand or even appreciate. It is analogous to a PSL team adopting the same formation as Real Madrid without personnel considerations. To use the Real Madrid formation the team needs a Christiano Ronaldo. Clearly the parliamentary system is not a perfect fit for the players involved. Like Julius I will not be fazed by a monotonous Speaker who continually calls out "Order Honourable" in a rigid non-evolving system. I doubt that statement can deter 75% of the country from expressing themselves.
#SONA2015
is a perfect excuse for Africa to re-evaluate its values, modus operandi and re-organise for the benefit of the ordinary men and women who played their part in the democratic process through their votes. It calls for innovation on the part of those in power to redefine the role of Parliament for the benefit of the voter. We are in the information age, should we even have a group of men and women gathering to discuss our future when we can simply converge on an online platform and air our views. I believe that President Zuma wasted an opportunity for a technological revolution by remotely delivering
#SONA2015
via a hologram or social media, video conferencing and other platforms considering that the EFF had threatened to disrupt. If I were President I would have jumped onto this opportunity to inspire the nation to be truly transformative and embrace technology as a problem solver. Alas, traditions are traditions and we inflexibly follow them like sheep to the slaughter-house.
Let us all work together and come up with truly African systems that work for Africans. Let us solve our problems in our own ways.
-------------
Edzai Zvobwo can be contacted at edzai@mathsgenius.co.za
Source - Edzai Zvobwo
All articles and letters published on Bulawayo24 have been independently written by members of Bulawayo24's community. The views of users published on Bulawayo24 are therefore their own and do not necessarily represent the views of Bulawayo24. Bulawayo24 editors also reserve the right to edit or delete any and all comments received.