Opinion / Columnist
Warning to Khaya Moyo
01 Mar 2015 at 12:10hrs |
Views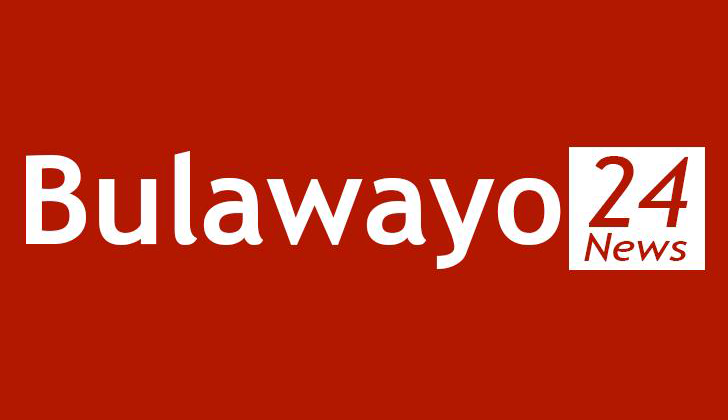 Kikikikikiki! Kikikikikiki!
Pardon me dear reader for bursting out laughing! And don't worry, your poor Bishop has not lost his marbles. Was watching the 21st February Movement celebrations in Victoria Falls on television yesterday and hey dear reader what I saw shocked me.
I saw quite a number of Government ministers who can't sing the country's national anthem and these ministers were having a torrid time because the national broadcaster ZBC was doing an excellent job exposing them.
Allow me to leave these laughing matters for later and for now I dwell on more serious issues.
President Mugabe is in a class of his own. This is too obvious isn't it? Well, during his "Reflections at 91" interview with the ZBC, the President said what many people never expected him to say and he said it at ease. Indeed, the President is the type that can tell you to go to hell and you actually look forward to it.
"Vamwe vaifunga kuti SK (Simon Khaya Moyo) was going to get, vamwe vachiti SK has no record chaiyo yestruggle. Vamwe vakapinda vachiti, Mohadi. I talked to Mohadi, I talked to iye Mphoko, I talked to NK (Naison Ndlovu), I talked to anaMsipa, vese vekuZapu side and finally to me the man who had a good record in the past and a record which sustained itself up to the end it was Mphoko . . . " Lets stop here a bit.
The statement by the President clearly show that he did not just pick Vice President Mphoko from nowhere. The statement also shows that he consulted widely before making his decision. And interestingly, the President said after considering all the names that were being thrown around, Vice President Mphoko was the one with a "good record."
What does that say about the record of the other comrades who were in the race for the VP post? Well, the President didn't leave us to speculate.
". . . It was Mphoko vs Mohadi . . . Mohadi, when I asked him he said yes Mphoko was his instructor at one time, but said now he is ambassador and I am minister, I have had more experience, ndozvaakataura . . . " Lets stop here a bit.
You see dear reader, the President was not swayed by the fact that Mohadi wanted to bury history just because he has been a minister for years. That's a principled leader if you ask me. Now with Mohadi out of the equation, the President explained why Khaya Moyo lost out.
"I told SK that no, he was viewed by many as part of the gamatox thing that he was very close kunaMutasa nana Mai Mujuru, but we couldn't just dump everybody, others we wanted to give a chance, we gave them a chance and we abolished the chairmanship as it was."
The boldness and straightforwardness was just out of this world! In pure and simple terms, Khaya Moyo was told that he was not suitable for the job first because of his questionable track record in the liberation struggle and secondly because he was viewed as a gamatox.
The President was not prepared to make any compromise on the VP post even though many thought it was a done deal for Khaya Moyo. Such leaders are rare to find in this corrupt world.
Its important dear reader to draw lessons from the President's statement regarding Khaya Moyo. First the President, through his statement gave us a lesson that even if there are strong sentiments against some people, it is important to give them a chance. Secondly, he gave us a lesson that questionable loyalty has serious repercussions.
But more importantly, we hope Khaya Moyo didn't read that statement and scratch his nose saying 'that was close."
That statement was saying to him "we have given you a chance, prove that you are not gamatox." If, as reports in the private media seem to suggest, Khaya Moyo is still supping with the devil, then he should know that Gushungo's Second coming in near. He should ask the former Minister of State for Masvingo Province, Kudakwashe Bhasikiti what happens to those who don't repent.
Lets take a leaf from the way the President handled the VP issue and for Khaya Moyo - don't say we didnt warn you.
Philippians 4 vs 8-9 should guide Khaya Moyo and the rest of us. It says: "Finally, brothers, whatever is true, whatever is honourable, whatever is just, whatever is pure, whatever is lovely, whatever is commendable, if there is any excellence, if there is anything worthy of praise, think about these things. What you have learned and received and heard and seen in me - practice these things, and the God of peace will be with you."
Now back to laughing matters. Or are they really laughing matters? Well, dear reader be the judge. I said the ZBC was doing an excellent job exposing Government ministers who couldn't sing the national anthem in Victoria Falls.
You should have seen how the ministers gave the ZBC cameras those talking eyes that said "get the hell out of here, don't you know a Cabinet reshuffle can come any time."
With the camera zooming in on them, the ministers thought they could play it clever by pretending to be singing but you know how it is dear reader when you don't know the lyrics to a song.
You breath when the song is picking up, you pretend to be singing when others have gone quiet and what was even more hilarious was when some of the ministers thought the national anthem had come to an end and were preparing to sit down when the crowd started singing the next verse.
I laughed. Maybe its not a laughing matter. What do you think dear reader? Ministers who cant sing the country's national anthem? And what was so shameful about it all was that President Mugabe and the First Lady were singing the anthem so eloquently. Can you imagine his mere appointees could not sing the national anthem as he was doing?
This poor Bishop has a suggestion - during induction, all Government ministers should be made to sing the national anthem and those who fail the test should be fired. How can one aspire to be a Government minister when he or she can't sing the country's national anthem? At my church, one can't be a Bishop, not even an elder in the church if he or she doesn't know the 10 commandments.
In short, a national anthem is a song that promotes unity, promotes patriotism, it shows one's respect for his or her country and it makes one feel good about his or her country. Now dear reader what do you think of a whole minister who can't sing the country's national anthem?
Like I have always said - this poor Bishop is not in the business of naming and shaming but the temptation to do so is just too strong. Maybe next time dear reader.
For now we give the guilty ministers time to memorise the national anthem. However, let me conclude this sermon by saying its pathetic to see a whole minister who can't sing his country's national anthem.
Bishop is out!
Source - sundaymail
All articles and letters published on Bulawayo24 have been independently written by members of Bulawayo24's community. The views of users published on Bulawayo24 are therefore their own and do not necessarily represent the views of Bulawayo24. Bulawayo24 editors also reserve the right to edit or delete any and all comments received.